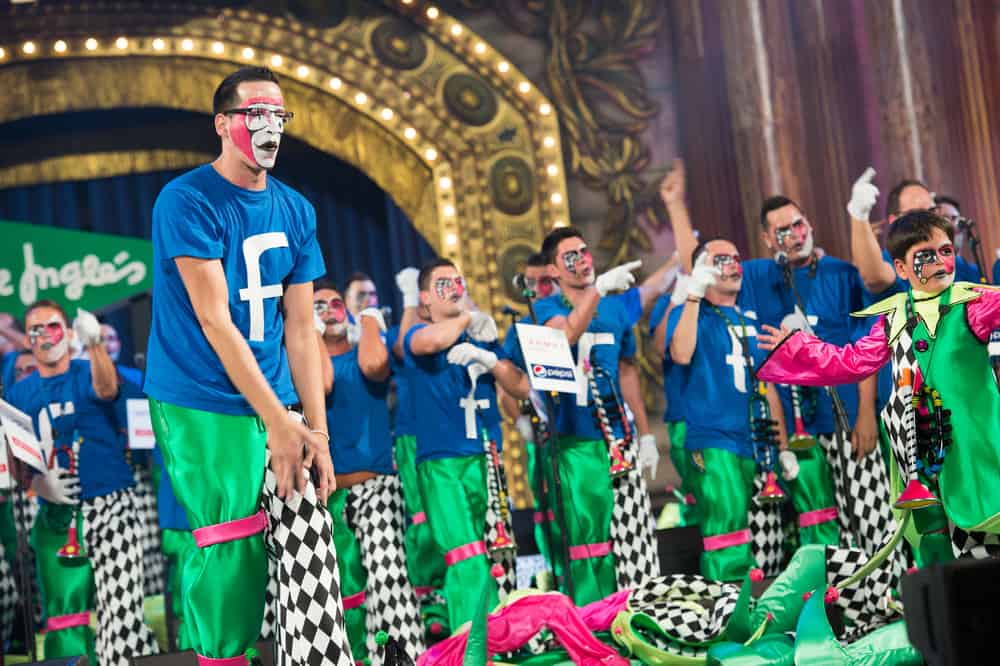 Users often use the Facebook event page to share detailed information about an upcoming event. It could be a watch party, fundraiser, or a privately hosted live event. For these events to be successful, you need attendees. So do you invite your friends one by one? Is there a single button that selects all friends?
Initially, it was hard to send invites to all Facebook friends to an event with a single click. A few years later, Facebook introduced a Select All option but discontinued it because users abused the button. People resorted to "invite" codes.
As of 2022, Facebook has provided another straightforward way to invite your friends to a Facebook event. You can mass invite them by manually selecting all the people on your friends' list. You can also use the "invite" code and extensions.
It's not complicated. Let me show you how to manually or automatically select all friends on a Facebook event. 
Selecting All Your Friends on a Facebook Event
If you're planning to host an event on Facebook, you need people to attend your event page. Rather than inviting strangers, look toward the Friends button on your profile page and invite them to your event. Use these methods to select all the users in the friend's section. 
Method #1: Manually Select All Friends 
A while ago, Facebook introduced a Select All button on the Fan page. It allowed one to invite all their friends to an event or a page with a single tap. But you can no longer select all your Facebook friends with a single click.
Since the Select All is gone, you can do it manually. Select a few people at a time. If you manually send all invites, you may appear as a spammy person. After creating the event, send invites to your friends. Do it using these steps.
Tap on the Menu icon (three lines) and click the Events icon.
Open your event.
There is an invite button below the event's cover photo. Click the button.
Invite your friends one by one by inputting their usernames into the Search box.
Click Send Invites.
Select a few friends at a time until you exhaust the names on the Friends page. You can only send 500 invites in a single day.
It's exhausting if you have lots of friends on Facebook.
Method #2: Chrome Extension
If you have an extensive friends list on Facebook, manually selecting all your friends will take time. Thankfully, you can use third-party tools such as chrome extensions.
A good chrome extension you can use is the Invite All Friends for Facebook. You need to use the same browser to access your Facebook account.
Once signed in, add the extension and select all the users on your friend's list on an event. Here is how to use the extension.
Add the extension to your browser.
Go back to your Facebook home page.
Tap the Events buttons. Pick the Upcoming Event button if you've already created an event. If not, hit the Create Event button.
Choose the Private Event option since public events don't require invites. They're open to any Facebook user. 
Set up all the details (location, time, and event title). Once done, tap Create private event option.
Tap the Invite button to send invites to your friends.
You'll see different options once you tap the Invite button. Tap Invite Facebook Friends and pick the All Friends button. You'll notice that you don't have a button that lets you select all the friends at once. Therefore, tap the Invite All Friends for Facebook extension Logo (a small tick symbol) next to the Chrome search bar.
The extension will select up to 500 friends and send invites with a single click.
Tap the Send Invites to invite the selected friends.
Wait for a day before sending another batch of invites. Facebook hates spammy content and has rules barring users from sending lots of content or invites to other users at a high frequency.
Apart from Invite All Friends for Facebook, there are other extensions such as Invite All, Facebook Invite All, or Facebook mass inviter. But remember, they may contain malware. 
Method #3: Invite Codes  
Invite codes keep changing now and then. On top of that, Facebook often fixes loopholes that allow users to use secret codes to invite friends to their events or pages.
If you know how to use scripts or codes, use them to send invites to your friends. Most of these codes only work on Google chrome.
A Recap
Facebook doesn't provide an option to select all the people on the friend's list and invite them to an event. You can manually select and send invites to all your friends. The option is preferable if you have countable friends. Use extensions or scripts if you're dealing with a long list of friends. But be cautious and limit the invites to 500 friends a day.
FAQs
Can I see if someone responded to my invite?
Yes, it's possible to check if someone has viewed and responded to your invite. Go to the home page and tap on Events. Tap See more and select the Upcoming Events options. You'll see three options (Going, Maybe, and Invited). Tap each option to see all the people who have responded to your invite.