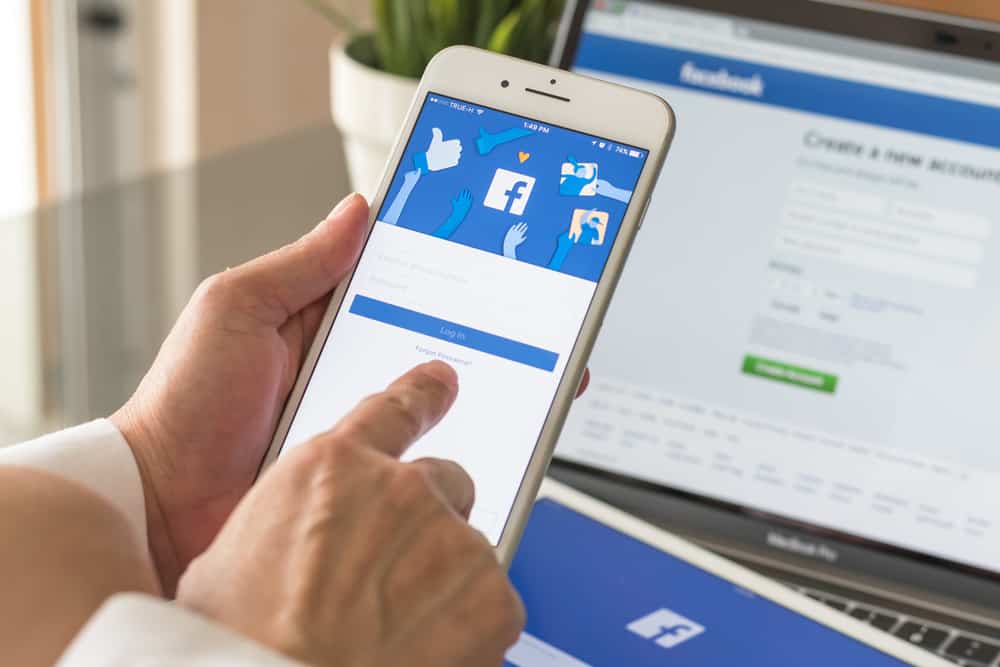 With technological advancements in our world today, parents are more inclined to give their children a smartphone at a young age. Mostly, it's to expose them to educational content on YouTube and other similar platforms. However, parents are now permitting their kids to access social media, including Facebook, that might have content not suitable for them.
Facebook's age limit for anyone who wants to join the platform is 13. If your kid is not yet 13, it's illegal for them to have an account on Facebook. This age limit applies to many other social platforms, albeit with minor differences. This restriction is mandated by the Children's Online Privacy Protection Act (COPPA), and it's in line to protect your kids from cyberbullying and inappropriate content.
This article will detail why this age limit is mandated and what you should let your kids know before they use Facebook.
The Age Limit on Facebook
Facebook is used by billions of people worldwide who are presumably 13 years or older. Although according to surveys, some parents permit their kids younger than 13 to use Facebook, while some outright lie about their age when creating an account. However, this severe breach of Facebook's terms and conditions can result in a ban/deletion of the account.
As established earlier, the Children's Online Privacy Protection Act (COPPA) enforced the age limit on Facebook. This act originally sought to put parents in control of the content their children consume online. However, the act does not apply to Facebook alone but to several other social platforms, mobile apps, and websites.
The act also seeks to protect children/pre-teens from content that could be harmful to them. Generally, we know kids are susceptible to emulating things they see online, regardless if it has a negative or positive effect. And for as much as we know and observe on social platforms, there is content that individuals under 18 shouldn't even see.
In addition, children could be subjected to cyberbullying, which could have long-term effects on their self-esteem, confidence, and general perception of the world. There's also the risk of online predation by perverts. All of these are enough factors to keep your kids away from Facebook until they're mentally capable of handling the opposing sides of social media.
What Should You Let Your Kids Know Before They Join Facebook?
Firstly, before you let your kids under 16-18 join Facebook, you should know if your child's maturity level is at the point where they can handle both the positives and negatives of the app. You should check if they're psychologically sound to handle bullying and derogatory comments that might come their way. And if you think they're ready, there are things you should educate them on.
As a parent, you should have a lengthy discussion with your kids on the various eventualities of Facebook. These include:
Friend requests from strangers.
Cyberbullying from peers and other Facebook users.
Harassment via indecent photos from strangers.
Engaging inappropriate content.
Divulging personal information to strangers via posts, stories, and messages.
You should educate them on what's acceptable and decent for the social platform. Most importantly, you should tell them how important it is to be careful when interacting with strangers. There are creeps, perverts, and online predators who masquerade as your average Facebook user and will not hesitate to harm them in ways that might not be physical.
Explain how cyberbullying works from their peers, classmates, and online friends. Let them know when to report accounts to Facebook and when to report incidents to you. And as you let them know what's acceptable or not to them, ensure they apply that to their friends on Facebook too.
As a parent, you should be careful with their privacy settings and watch what content your kids are posting online. From written posts to photos, it's your responsibility to keep them on a decent path till they're old enough to decide what works for them. Make them share their passwords with you and do routine checks if necessary.
How Do You Report an Account Under 13 to Facebook?
If you find a Facebook account that you know is under 13 and posting inappropriate content, you can help keep it safer by reporting it.
Navigate to the person's profile.
Open the menu that allows you to block, mute, or report.
Next, click on the "Report" tab.
State your reason, and follow the instructions.
Facebook will investigate the account, and if it breaches the platform's rules, it'll be deleted.
Conclusion
For their safety, avoid giving your kids under 13 permission to open a Facebook account. If they get an account at a later age than 13, it doesn't affect them in any way, as they can always catch up with the trends and advancements of social media!