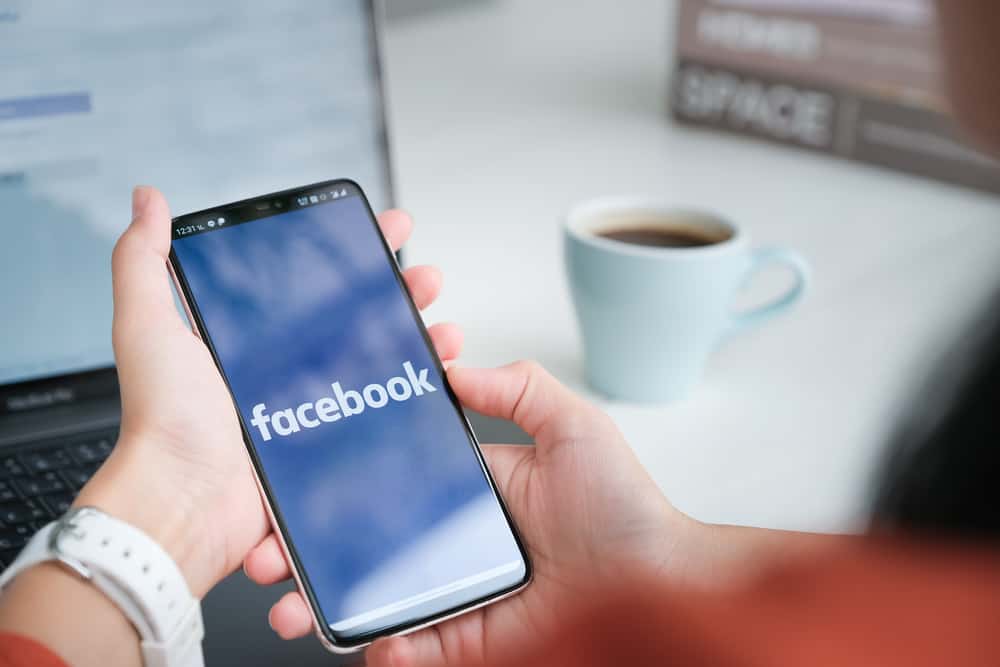 Facebook lets us create albums to store our special memories. We can also share videos and photos with our friends and family. You may want to save these photos onto your phone's gallery. So, you hit the Download button, trusting Facebook doesn't notify the owner. Can users know you downloaded one of their pics on Facebook? Will they get a notification?
If you like a picture on Facebook, don't hesitate. Press the Download Images button to store the photo on your device. Facebook doesn't notify someone if you download an image on Facebook. So, there is no way they'll find out you downloaded it.
Anyone can download and save your photo on their phone without your knowledge. But you can limit this to people you know or your friends on Facebook. 
Let's explore the Download Images button and how you can prevent strangers from downloading your Facebook photos.
Downloading Images on Facebook
Anyone can download a photo on Facebook. Since it's a public platform, you can download anyone's picture or video. Besides, they won't know you downloaded it. You can download one or multiple photos at the same time. Here is how you can save images on Facebook to your device.
On the App:
Go to the specific photo and tap it to open it.
You'll see a Menu icon (three vertical dots) at the top of the photo screen. Tap the Menu icon.
Among the options given, select Save to phone (Android) or Save photo (iOS).
And with that, you've saved that awesome photo on your phone's gallery in three simple steps.
On the Web:
Access your account via facebook.com.
Go to the specific image.
Tap on the image to access the photo screen.
On your right side, you'll see information about the picture. Click the Menu icon. It's beside the owner's username. 
Click the Download icon to save it on your device.
Downloading Albums
You can also download Facebook albums. You can use a chrome extension such as FB DownAlbum. You can also download your Album directly from the app or website through Facebook Settings. 
Using Web Extension
Add the DownAlbum extension to your browser. Ensure you're using Google Chrome to use the extension. It has a simple interface compared to most tools I've tried. It's also easy to use.
Go back to the photo album you'd wish to download. Ensure you log into your Facebook account using the same browser.
On the album screen, click the DownAlbum icon.
Select Normal. Check whether all the photos on the Album are loaded.
Click Ok to prompt DownAlbum to download the Album.
Once the extension downloads all the images, you'll see a window with information on how to locate them.
Using Facebook Settings
The Facebook Settings option is preferred when downloading your photos or Album. Here is how you can download your Facebook albums via Facebook Settings.
Go to your profile and select the Menu icon (three horizontal lines).
Scroll down and tap on the Setting & Privacy option.
On the next page, click Settings. Scroll and select the Download your information button.
Deselect everything else apart from Post.
Choose your preferred Media Quality. Also, choose the Data range. In this case, you'll pick All of my data to download your photos.
Tap Create a file to Request a download. After some time, Facebook will send a download alert.
Download the file. You'll need to extract the downloaded file to see your photos.
How To Prevent Strangers From Downloading Your Photos on Facebook
The only way to prevent strangers from downloading your photos is to limit visibility to a specific group of friends.
On the Facebook homepage, tap the profile icon to access your profile page.
Go to the photo sections and tap View all photos.
Search or go to the specific photos or albums you wish to hide from the public.
Open the Album or pictures and click the Menu button.
Click Edit Album if it's an album or Edit photo if it's a single photo.
Select the Audience icon and press Edit recipient.
A dialogue box will appear. Select Choose your preference and turn off the Public option. Go ahead and select an audience. You can limit it to a group of friends. Types their usernames and tap Save changes. You can also choose Only me to bar anyone from seeing your photos. 
Summary
So, can someone see when you download their picture on Facebook? The short answer is no. But, any creepy user can access and download your precious memories saved on Facebook. You can stop this by changing your visibility settings. Stay safe and protect your photos.