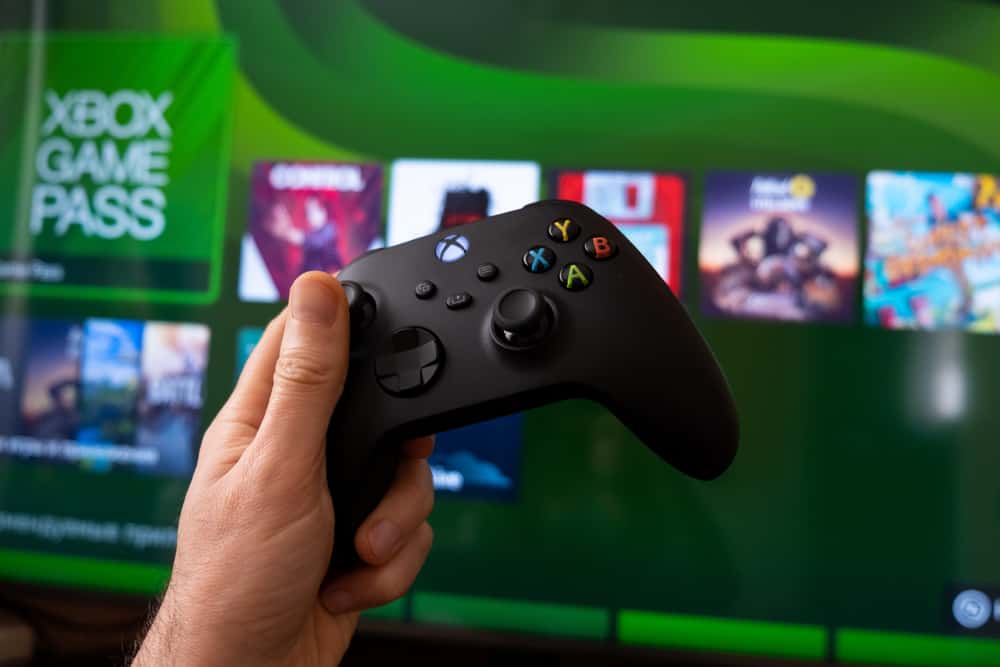 It is no fun playing alone when you can flex your gaming skills and tactics to your friends and an even larger audience, depending on your preference on Discord.
You can integrate your Xbox and Discord to route your voice chats to your console and also share your gaming activity on Xbox with your Discord friends.
Streaming games have become so popular that you will find streamers everywhere, from Twitch and YouTube to Discord.
Discord is the most popular chatting platform for gamers, so naturally, gamers on Xbox would love to share their gameplay. So, how can you screen share Xbox on Discord? We can help you answer this question.
First, you must download the Xbox console companion app on your computer. Then, connect your console to your computer. Enable the remote play on your console, link your Xbox app and console, and start streaming on your computer. Go to the Discord voice channel and click on "Share Your Screen" feature. Alternatively, you can use any streaming software (OBS, XSplit, etc.) to stream Xbox on Discord.
Let us walk you through all the steps required to stream your Xbox game on Discord using the share your screen feature on Discord.
Step-by-Step Guide To Screen Share Xbox on Discord
We are giving you two ways to stream Xbox to your Discord friends. The first method is the remote play method, where we will use the remote play feature and Xbox Console Companion app to live stream your game on Discord. The second is via streaming software method.
When you enable remote play on your console, you can play your game on your device to share your device screen on Discord.
Remote Play Method
This method is pretty straightforward and requires downloading Xbox app and also enabling the remote play option.
Step #1: Download Xbox App
Download the "Xbox Companion App" from the Microsoft Store on your Windows computer.
After the download, launch the app and sign in with your Microsoft account.
Step #2: Turn On Remote Play on Your Console
Remote play options allow you to play your game from your console to any device. To enable remote play on your console, follow these steps.
To open the guide, press the Xbox button on your controller.
Navigate to "Profile & System."
Next, open "Settings," then "Device & Connection" and "Remote features."
Click the "Enable Remote features" checkbox.
Navigate to the "Power options" and select "Sleep."
To make the remote play work, you must set power options to sleep. You can also test remote play to see if everything is set up plausibly.
Step #3: Link the Xbox App With Xbox Console
Hook your Xbox with your computer, either using an HDMI port or Bluetooth.
Click the hamburger icon on the top left and select "Connection."
Select "Add a device" from the top-right, and hit "Connect" next to your Xbox device.
Click on the "Stream" button next to it.
Now, the Xbox home screen will open on your PC, and you can share this screen on Discord.
Ensure your Xbox device is on to find it in your Xbox app to connect. If you still cannot find it, ensure it is connected to a stable internet connection. Currently, the Xbox app only supports Xbox One consoles and not others.
Step #4: Open Discord and Start Streaming
Now, open your Discord desktop app.
Navigate to the voice channel where you want to stream.
Connect to the voice call, and click the "Share Your Screen" option.
Select your desktop screen where the Xbox game runs on the Xbox app.
Then choose resolution quality, frame rate, and other stuff and hit "Go Live" from there.
The quality of the stream depends on your internet connection speed.
Alternative Method: Via Streaming Software
The Xbox app, for now, only supports Xbox One and not other consoles. So, you can use this alternative method to stream your game on Discord.
Connect your Xbox console to your computer using an HDMI port or Bluetooth.
Navigate to Xbox "Settings" and select the "Allow game streaming to other devices" option.
Now, download any streaming software (OBS, XSplit, or Streamlabs), and configure it.
Next, select Xbox as the "Source" and Discord as the streaming output destination.
Go to Discord, open any voice channel, and use the "Share Your Screen" feature to share your streaming service screen where the game runs now.
Your computer also must meet the requirements of streaming services to make them stream your content on any platform.
Round Up
We discussed the complete method to share your Xbox screen on Discord. The first thing is to get the Xbox app on your computer or mobile device and link your Xbox console to it. Ensure you have enabled the remote play option to allow your Xbox console to run the game on your computer.
Next, follow all the instructions in the article to set up everything. Lastly, go to the Discord voice channel and share your computer screen where the Xbox game runs. You must use the "Share Your Screen" feature on Discord and select your computer screen with Xbox gameplay to do that.
This way, you can flex your gameplay with your audience on Discord and get their commentaries and even two cents to amp up your game or appreciation to boost your morale.