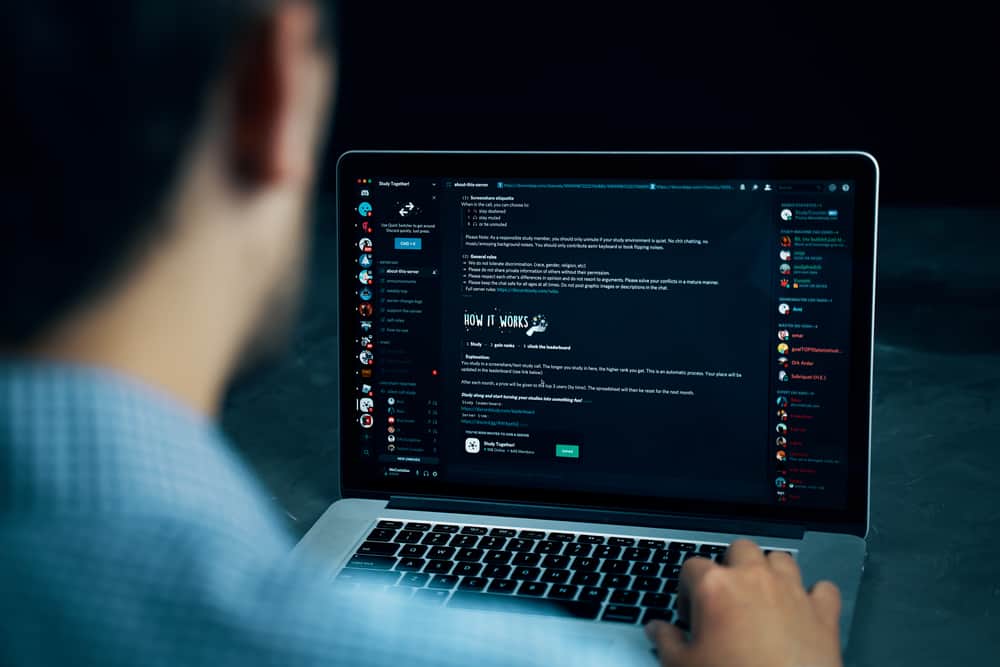 Voicemod is an application that has gained many users because of its convenient features in offering sound effects. Gamers and other people who use their microphones mostly have sought Voicemod features.
But what happens when you don't want to continue using Voicemod for Discord? If you want to learn how to remove the application from your computer, stick around for working solutions!
You can easily remove Voicemod for Discord on your computer after you end all the running process using the application. Once processes are stopped, go to the control panel, click on the Uninstall a Program option, and find Voicemod. You will see a Remove button which you will click and complete the steps to remove Voicemod.
This guide has explained what Voicemod is and how to install and use it. Moreover, if you are unsatisfied with its services, continue reading the guide to discover how to remove it!
What Is Voicemod?
Voicemod is one of the best voice-changing tools. The development of many applications that require excellent voice effects has resulted in the design and development of voice-changing tools. Online gamers are among the people requiring tools like Voicemod to remain anonymous when streaming games online.
Discord gamers love Voicemod because it offers impressive voice filters. With Voicemod, a person can apply several voice effects. Additionally, if you want to use a robot on Discord, Voicemod makes it possible.
Voicemod is better for use because it is free across all Windows platforms and can be used on other platforms besides Discord. Voicemod operates in real-time, meaning your voice will always remain anonymous.
How To Use Voicemod for Discord
Windows and Mac users can easily use Voicemod for Discord after they have installed the application. When installing Voicemod, the following steps will help you.
Install Voicemod on Computer
Open the official Voicemod website.
Find the "Get Voicemod Free" option and click it.
Use your Discord credentials to sign in.
After you sign in, the executable file will be downloaded to your computer's folder.
An installation will pop up. Complete the steps on the wizard to install Voicemod.
Once the application is installed, you may restart your computer or skip the restart process.
Configure Voicemod With Discord
Once Voicemod is installed, you can configure it with Discord using the guidelines below.
Open Discord and go to the "Settings" section.
Click "Voice and Video" to change the voice settings.
Go to the "Input Device" section and tap the "Microphone Voicemod Virtual Audio" option.
Select the voice you find suitable.
You can change between seven voice effects daily when using the free version. A premium version gives you access to around 80 sound effects.
How To Remove Voicemod From Discord
Voicemod is suitable for people wishing to use various voice effects, but if you find it unsuitable, you may want to remove it from your device. Removing Voicemod for Discord on your computer is easy because you can achieve it from the control panel.
Stop Voicemod Processes
When removing Voicemod from Discord, you must stop all processes using Voicemod in the background.
Click the keyboard's Ctrl + Shift + Esc keys to open the Task manager.
Find the "Details" tab and click it.
Look for "VoicemodDesktop.exe" and right-click on it.
Choose the "End Task" button.
Use the Control Panel To Remove Voicemod From Discord
After stopping all the running processes, you can open the Control panel and uninstall Voicemod as indicated here.
Click the Windows key, type Control Panel in the search bar and open it.
Find the Programs section and select "Uninstall a Program."
Find the Voicemod application and right-click on it.
Select "Uninstall" and complete the wizard.
Change the Default Audio Device
Once you have successfully removed Voicemod for Discord, you must ensure you set the audio device to your headset and mic. If you don't perform this step, you may realize your microphone fails to work, or you can hear funny voices in the background.
Open the Run dialog box by pressing the Windows Key + R.
Enter mmsys.cpl in the search box and press Enter.
Choose Headsets and click the Set default option.
Go to the Recording tab and click the Microphone option.
Tap the Set default button and click on Apply.
The above steps will enable you to remove a Voicemod you downloaded. However, if you notice the app is not uninstalling, there is a possibility you installed a virus requiring you to use antivirus software to remove it.
Conclusion
Voicemod is a useful application for gamers and people that wish to exploit voice effects. If you don't want to continue using Voicemod, this guide has explained the necessary steps.