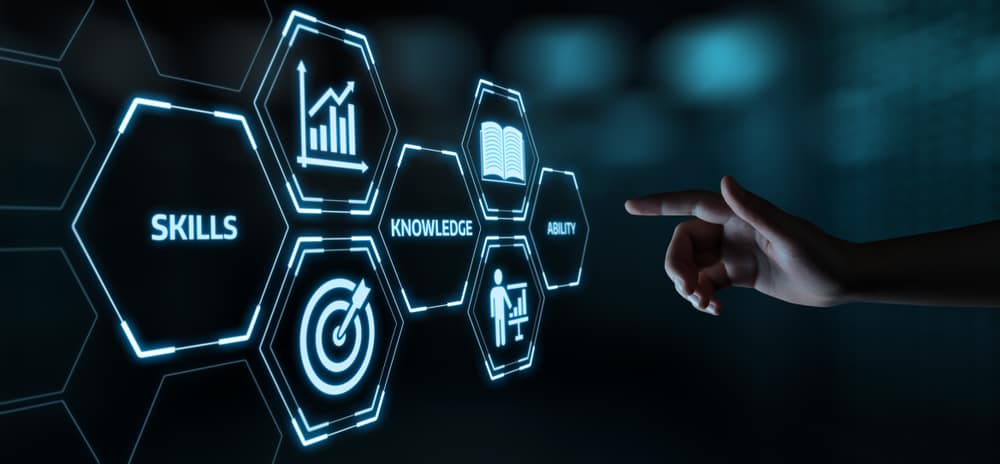 Most people put their skills on LinkedIn so that potential employers can see what they're good at. It's simple to start by creating a list of skills on your profile. Users may add as many skills as they like, and LinkedIn will automatically suggest related skills.
Sometimes, people put skills on their LinkedIn profiles that they're not actually good at. This calls for removing these skills so that you can save yourself from future embarrassment.
Maybe you've picked up some new skills since you first created your profile, or perhaps you're just trying to streamline the information presented. Either way, it's easy to remove skills from your LinkedIn profile.
To remove skills on LinkedIn, log into your LinkedIn account and go to your profile page. Toward the top of the page, you should see a section called "Skills & Endorsements." Click on the edit pencil next to this section.
Keep reading to learn how to remove skills from the list of skills currently on your profile.
Removing Skills On LinkedIn
You can keep your profile up-to-date and accurate by removing skills no longer relevant to you. It will help you appear more qualified and increase your chances of finding the job or opportunity you're looking for.
There's no shame in wanting to remove a skill from your LinkedIn profile – we all have skills that we're not proud of or that are just no longer relevant. Some people may be confused about how to remove skills on LinkedIn. Here's how to do it:
Log in to LinkedIn and go to your profile page.
Click on the "Edit Profile" button.
Scroll down to the section labeled "Skills & Endorsements."
Hover over the skill you want to delete and click on the "X" that appears next to it.
Save your changes, and voila! Your skill is gone.
And that's it! You've successfully removed a skill from your LinkedIn profile.
If you have endorsed skills on LinkedIn, note that the endorsement will get removed once you remove the skill. You may be able to add the skill back; however, the endorsement will not come back. Make sure you're absolutely sure about removing a skill before proceeding.
When removing skills, double-check what you are removing. Otherwise, you may accidentally remove an endorsed skill. Also, don't be tempted to keep a skill just because it has an endorsement. If it's not adding any value to your profile, delete it.
Change The Order Of Skills
If you do not wish to remove the endorsed skills, you may change the order in which they appear on your profile. You can easily rearrange the order of your skills on LinkedIn by going to your profile and clicking on the "Edit" button next to your skills section.
From there, you can click on "Reorder" and drag each skill to adjust its order. You'll see a four-line icon to help you change the position of the skills. Just make sure to save your changes before you exit!
Things To Consider When Adding New Skills
After you have successfully removed skills from your LinkedIn profile, you can add some of the most in-demand skills. Your profile is the first impression potential employers have of you, so it's essential that you put your best foot forward.
You want to ensure that your profile accurately reflects your current skills and experiences and how you want to be perceived by future employers. When adding skills on LinkedIn, make sure you have endorsements and recommendations for each skill.
These serve as social proof and show that other people vouch for your skills. If you don't have endorsements or recommendations for a particular skill, consider removing it from your profile. If you're not confident in your ability to do something, chances are potential employers won't be either.
Lastly, be honest about your level of proficiency with the skill. In other words, don't claim to be an expert if you're just starting out.
Wrapping Up
LinkedIn is an excellent platform for professionals of all levels to showcase their skills and experience. However, there may come a time when you want to remove some or all of your skills from your profile. Maybe you've gained new skills since you last updated your profile, or maybe you're just not comfortable having specific skills listed online.
Now you know how to remove skills on LinkedIn. Whatever the reason, removing skills from LinkedIn is easy and can be done in just a few simple steps. After removing old skills and adding new ones, your LinkedIn profile will be updated so you may have a better reach to employers.