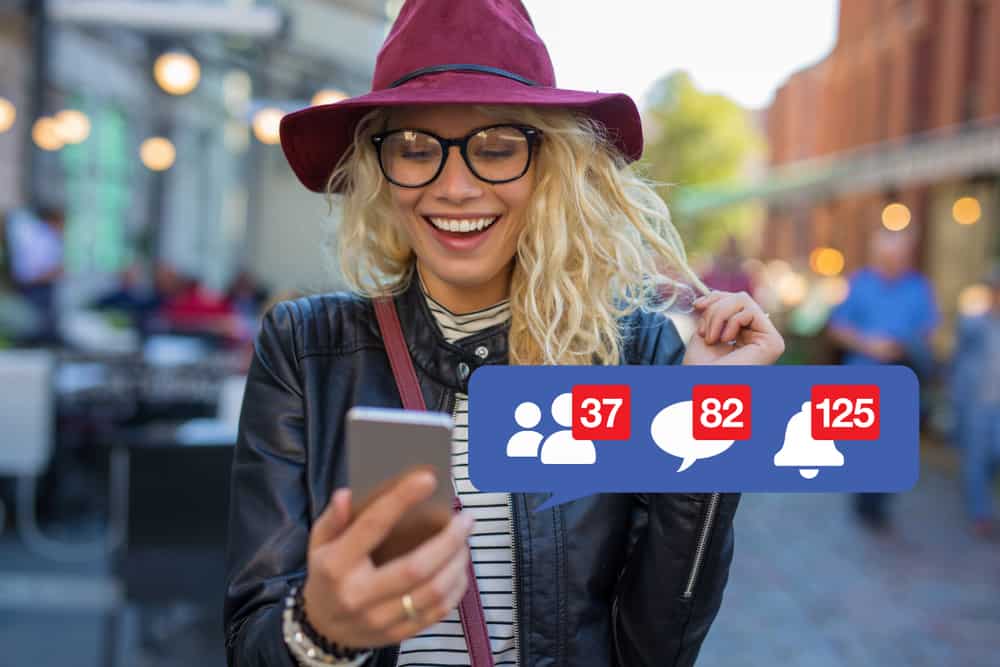 Facebook Messenger is an exciting way to connect with friends and family worldwide. With features like end-to-end encryption, multiple device support, dark mode options, and more, Facebook Messenger provides a secure space to stay in touch with loved ones no matter the distance or method of communication.
However, there are times when you don't want to burden yourself with the application's size on your phone. So, how can you read Facebook messages without the Messenger app?
To read Facebook messages without Messenger, you must open your web browser and navigate to facebook.com. Once you're logged in, click on the messages icon at the top right – this will give you access to all your conversations and allow you to read any messages sent through Facebook without using the Messenger app. 
This article is for you if you genuinely want to learn all the steps to read Facebook messages without Messenger.
What Are Various Ways of Using Facebook?
Facebook is so much more than just a place to post selfies and display your thoughts. Facebook can be used in a variety of ways.
You can access it the conventional manner via a web browser, on devices with dedicated applications, or with the "lite" versions of the app, which use lesser data and optimizes quickly even on slow networks.
Not to mention, it's a Messenger platform as well for chatting in real-time with friends and family. With so many functions, Facebook is becoming a top choice for staying connected.
Whether it's playing games, seeing the latest news updates, or viewing photos, Facebook has a lot to offer!
Why Don't People Like To Install the Messenger App?
With all the technological advancements, you would think people would be excited to get the Messenger app. Unfortunately, that's not always the case. Installing Facebook's messenger app can sometimes be a hassle due to its size and the various steps involved.
It typically requires more data consumption than other apps, plus with some smartphones having limited storage space, adding another app can quickly become overwhelming for users. Besides, with so many apps out there these days, people are often reluctant to add yet another one without being sure it's worth their time. This makes it difficult for those who rely on a messenger app for communication.
How To Read Facebook Messages Without Messenger?
The following methods can help you read Facebook messages without using the Messenger app.
Method #1: Check Facebook Messages on Your Browser
If you don't have the Messenger app installed on your device, one way to read Facebook messages is by accessing them directly via your web browser.
To do this, log in to your Facebook account from any web browser and look for a message icon near the top of the page. When you click it, a list of your conversations will appear, and you can select the one you want to view.
Method #2: View Messages in the Facebook App
Another way to read messages without using the Messenger app is by accessing them through the Facebook mobile app. Once downloaded, open up the app and log into your account.
Afterward, click the message button in the top right corner. You will see a "Get Messenger" notification. There is a link to "go to recent chat" below.
To access Facebook messages, click it. Selecting it will take you to your conversations list so you can choose which one to view. 
Method #3: Create Facebook Messages Bookmark on Home Screen
If you'd like quick access to messages without unnecessary steps, try creating a bookmark on your device's home screen.
To do this, open your web browser and go directly to www.facebook.com/messages/. Log into your account and then save the page as a bookmark by pressing the star icon, usually located on the top right corner of the page.
Afterward, you can access the bookmark any time to read your messages directly from your device's home screen.
These methods offer a great way to stay connected without having to install yet another app on your device. 
Conclusion
Even if you only have the Facebook app installed on your phone, there are still ways to read messages without using Messenger.
By logging into the website on a browser, messages are accessible without ever having to download the separate Messenger app.
This is useful for people who want to limit their data usage or avoid downloading another app onto their already full smartphone. Thanks for reading!