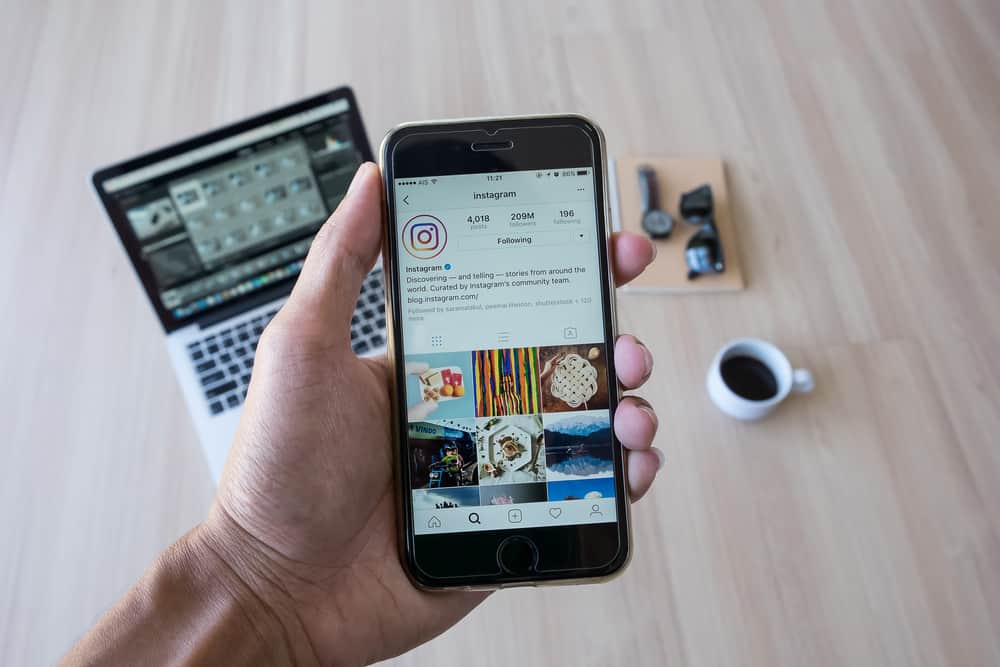 Instagram is a visual platform that allows users to share photos and videos with their followers. Users can also use Instagram to follow other accounts and view posts from those they follow.
Apart from commenting on the posts, users can also choose to react to stories and messages. Some users may not know how to react on Instagram or what reactions to choose for the stories or DMs.
The reactions on Instagram may include smiling emojis, hearts, and other fun animal faces. You may also use selfie stickers or boomerangs to react to DMs and stories. Another way to respond to stories is to add a message in the reply box and add some emojis. This adds a personal touch to the reaction.
This article will share all the details on how to react engagingly on Instagram. You'll learn how you can customize the reactions as per the post.
Method #1: Reacting To Instagram Stories
You can react to Instagram Stories in two ways: a reaction or a comment.
Here are simple steps to react to an Instagram story with an emoji reaction.
Swipe up on the image or video until the default emoji reactions appear.
Select one of six icons that will show up at the bottom of your screen. You can also add your reaction by tapping on the sticker icon on the right side.
To comment on an Instagram story, type your message in the send message box below the story and hit send. You may also add emojis to these messages.
Please note that you can only comment on stories if you follow the account posted them. Some people may choose to disable these reactions for the accounts they don't follow.
Sometimes while tapping on multiple stories quickly, you may tap on a quick reaction by mistake. Keep reading further to learn how to rectify that.
The default quick reactions available for the stories are limited to just six. Hence, you may use the send message option more if you wish to use specific emojis for reactions. 
Method #2: Reacting To Instagram Direct Messages
Using emoji reactions, you can add some fun and personality to the messages. A straightforward way to react to the messages is to double-tap them. This will leave a heart emoji on the message and notify the user that you liked their message.
Follow these steps to react with other emojis.
Open the Instagram app.
Open your Instagram DMs by tapping the messenger icon at the top right corner.
Open Instagram chat with your followers.
Double-tap an Instagram message if you wish to react with a heart.
Alternatively, long-press on the message and press + on the emoji window. You'll see the emoji pop-up. Tap on the emoji you wish to react with.
If you're unable to find the right emoji, you may use the search bar to search for the right one quickly.
While learning how to react on Instagram direct messages, you may need to connect your Instagram account with Facebook. Since the two platforms merged, they have added fun features such as reactions and changing message window themes.  
Some users who have not updated their Instagram app may face issues reacting to messages. Therefore, always keep your app updated to have fun with emoji reactions.
How To Un-React on Instagram?
Sometimes you may use the wrong emoji as a reaction and may need to remove it or change it. Here's how you can do it.
Tap on the message with reaction.
Click to remove the reaction.
Double-tap the message to react with a heart emoji or long-press to pick another one.
For removing story emoji reactions, you'll quickly have to go to the DMs, long-press the message, and tap unsend. Once you have removed the reaction, you may choose a different one by returning to the story again.
The other user may have seen the message notification, so it's always better to be mindful when you tap on emoji reactions. Besides, even after deleting, Instagram may keep the messages for reporting.
Final Words
Now you know how to react on Instagram using emojis to express how you feel about the stories and messages. Remember, you can use the quick emojis that appear when you tap on the direct messages, or you may customize them with others.
When words fail to keep the conversation exciting, these emojis will come to your rescue. You may express happiness, sadness, confusion, anger, and many such emotions with a single emoji. Moreover, it's a great way to end conversations or respond to stories on a positive note.