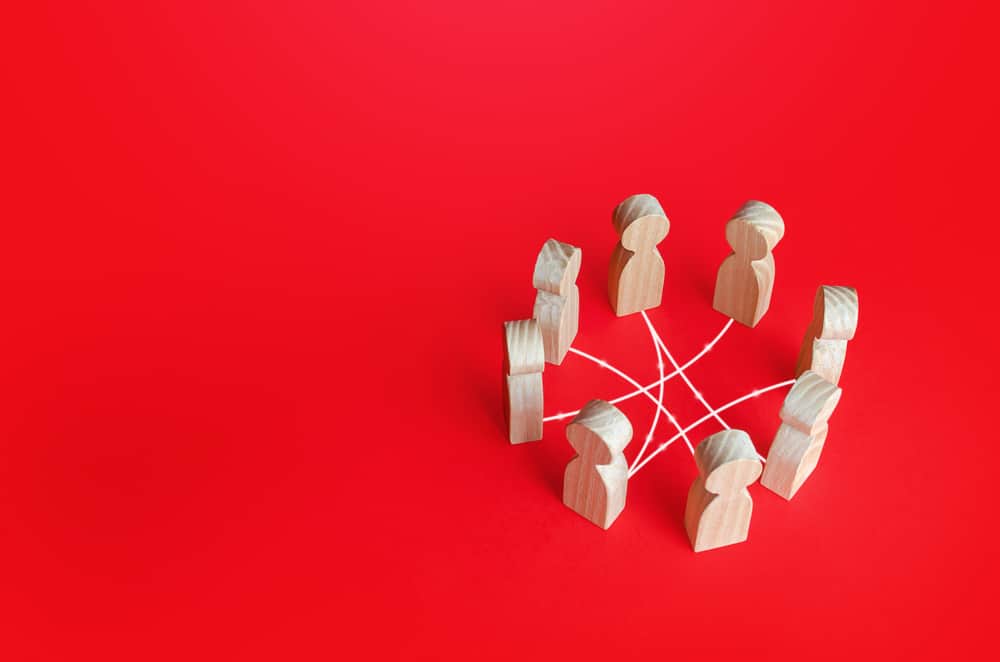 Snapchat is an excellent social app for chatting with friends.
You can add friends or get added by strangers to their friends list.
Sometimes, you may end up sharing friends with your friends, which are mutual friends.
Knowing your mutual friends is one way of adding new friends, and there is a way to see all your mutual friends with anyone on your friend list.
But how?
Under "Add Friends," you can easily see how many mutual friends you share with anyone on your friend list. Besides, you can ask your friend to send a screenshot of their friend list. Using the screenshot, you can see your mutual friends.
Snapchat offers high privacy of user profiles, so it's near impossible to see your mutual friends from someone's profile, but we will see how to go about it in this guide.
Furthermore, this guide will cover the easiest way to see someone's friends and mutual friends. We will also cover other aspects and concerns regarding Snapchat, and by the end of this guide, you will have a better understanding of Snapchat friends. Let's get started!
What are Mutual Friends on Snapchat?
On Snapchat, everyone has friends who appear on the friend list. Your friends also have their friends; when you share the same Snapchat friend with someone on your friend list, that becomes a mutual friend.
Mutual friends can be the people your friends follow or people in the same groups you are part of.
The good side of viewing mutual friends is that you can choose to add them as your friends instead of adding strangers. People trust the joint link as it feels safer.
How To View Mutual Friends on Snapchat
Snapchat has made it impossible to see your friends' friends by offering a privacy feature limiting the information accessible to Snapchat users.
The app does not let you see exactly which mutual friends you share with someone.
However, using the steps below, you can view your mutual friends on Snapchat:
Open the Snapchat app on your mobile device.
Tap on your Bitmoji in the top left corner.
Scroll down until you reach the "Friends" section.
Tap the "Add Friends" option.
Below the "Added Me" section, you will see the "Quick Add" section.
The "Quick Add" section highlights Snapchat users and your friends. Scroll down, and you will note that you will sometimes see "x+ Mutual Friends" next to the user. The "x" represents the number of mutual friends you share with the friend.
Tap "Add" next to their username to add a mutual friend.
Note that any friend you add from mutual friends will receive a notification that you added them by "Quick Add."
However, you can avoid this by simply copying their username instead and adding them by searching for them on Snapchat using their username.
Likewise, you can click the cross next to the mutual friend to block them from appearing on the list. That's a good way of avoiding some people.
How To Block Appearing in Mutual Friends on Snapchat
By default, your username can appear on other people's mutual friends lists. However, you don't have to appear on their list. There is a way to hide.
Using the steps below, you should be good to go:
Open Snapchat on your phone.
Tap the bitmoji in the top left corner.
Tap the settings icon in the top right corner.
Scroll down and tap the "See Me in Quick Add" option under the "Privacy Control" section.
Uncheck the "Show me in Quick Add" box.
That's it! Not even your crush, ex, or family can locate you through the mutual friends tab, and you can now privately secure yourself by hiding yourself on Snapchat.
Conclusion
Snapchat has many users and many chances of having mutual friends.
This guide covered how to view mutual friends on Snapchat and how you can add them to your friend list.
Besides we also discussed how you could hide from appearing in someone's mutual friends' list tab if you don't want them to discover you.
Frequently Asked Questions
What do 10+ mutual friends on Snapchat mean?
The number represents the mutual friends you share with the Snapchat user and displays next to their usernames under the "Quick Add" section.
Can I hide myself from appearing on mutual friends?
Yes, you can. All you need is to toggle off the "See Me" option under "Quick Add."
Can someone add me as their Snapchat friend via mutual friends?
Yes, they can. There is an "Add" feature next to the list of mutual friends. You will see an "Added By Quick Add" notification when someone adds you as their friend using this method.
Can I see someone's Snapchat friends?
No, Snapchat offers user privacy, limiting you to seeing someone's friend list. However, you can view the mutual friends you share with that person from the "Quick Add" section on your profile.