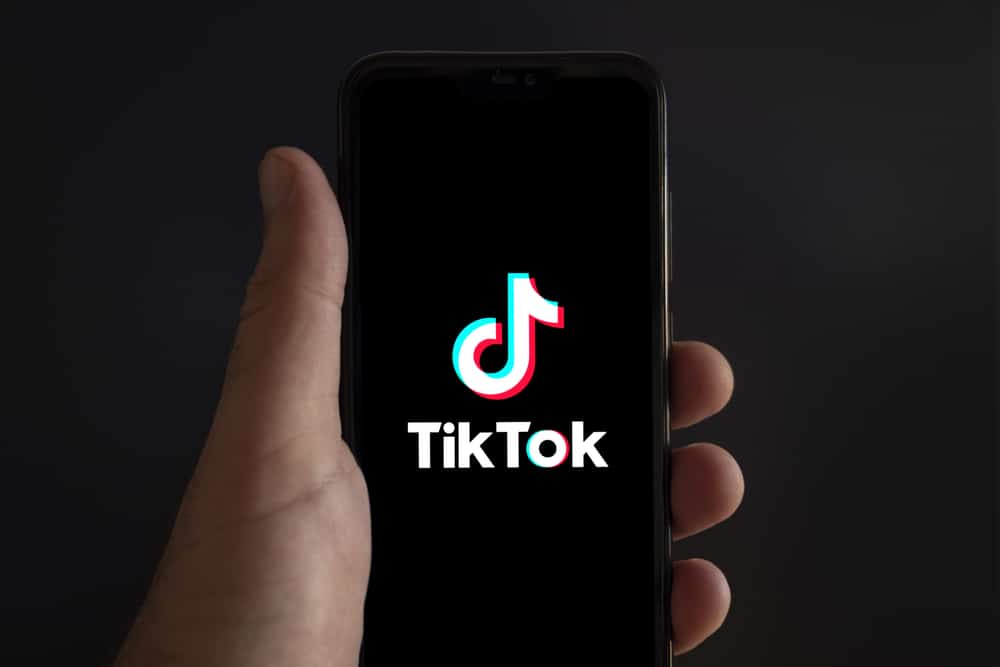 TikTok has its way of keeping you engaged by showing you slides upon slides of videos within your interests. Asides from that, it's also a platform where you can learn fantastic stuff. But what if your TikTok feed goes berserk, and you begin to see content that makes you cringe? Annoying right? Thankfully there's a way around changing your TikTok FYP.
So, how do you change TikTok FYP? To change your "For you page" on TikTok, first, you'll need only to follow creators you find interesting. Although there's no manual to how the TikTok algorithm works, it's pretty predictable that it would gravitate towards your favorite TikTokers. Also, make sure to like and share their content, as this would give TikTok an idea of what you enjoy.
However, that's not all there is to changing the for you page on TikTok, but we've got you covered. This article will show you the steps to change your TikTok FYP. Have fun reading.
Follow Creators of Your Interest
By following creators that make the content of your interest, TikTok would most likely show you content in that genre on your FYP. So this indicates that you like what you see and are interested in seeing more of that content.
Of course, TikTok would do anything to keep you glued to your screen, and that's why you'll continue to see more content from that creator on your For You Page. To follow a creator, tap on their profile, tap the Follow button, and you're done.
Use the Like, Share and Add to Favorite Options
To take it a step further, you'll need to use the like, share, and add to favorites options more often for only videos you enjoy watching. By using these, you sort of register a message on TikTok's algorithm that you like that content even to the point of sharing it with your friends.
You can guess what happens when you add those videos to your favorite section on TikTok. Right? Similar videos would most likely pop up on your FYP. Asides from that, it's also a way to support your favorite creators on TikTok to make more amazing content for you.
Watch and Replay Videos
Another way to change TikTok FYP is watching and replaying videos that interest you. By constantly watching and replaying a video, it indicates to TikTok's algorithm that you'd like to see that video again and similar videos in that genre.
With time, as you play and replay those videos you enjoy, you'll start to see more videos on the "for your page" and videos of similar interests.
Comment Selectively
This is another trick that also works. Did you notice that you most likely see similar content when you comment on a TikTok video? So if you're into pet videos, you have to comment more under videos with pets in them.
Also, we used the word "selectively" because commenting on just any video tells the TikTok algorithm that you're somehow interested in that content even if you dropped negative comments.
So, the best way to avoid this is by leaving comments only under videos you are genuinely interested in and enjoy watching while ignoring displeasing content.
Use the "Not Interested" Option
Using the "Not Interested" option shows TikTok that you're not interested in seeing that kind of content on your "for you page."
Also, just beside the "not interested" options, you'll find other options that say "hide videos from this user" and "hide videos from sound." So you always completely block a creator's videos from popping up on your "for you page."
Update Your Content Preferences and Preferred Languages
Finally, updating your content preferences is another way to change your TikTok FYP. This feature allows you to selectively choose your preferred content from the TikTok settings on your mobile device.
It also allows you to view content in your preferred languages, so you would most likely see interesting content in whichever language you want on your "for you page." To update your content and language preferences:
Go to your profile by tapping on the Profile tab.
Then click on the three-line icon in the top right corner of your screen. Select Settings and privacy.

Select the Content preferences option and tap on Filter video keywords. This allows you to filter out videos you don't want to see on your FYP.
Select Language and then Preferred Languages. This allows you to choose your preferred language(s) from other options.
Content Preferences Section
Some TikTok users claim to be able to update their TikTok interests using the content preferences section. However, only a few users have access to this feature. It's not sure how this works but changing your language preference is a feature available to all TikTok users, which is fair enough.
Use the Discover Tab
The "Discover" section shows many videos trending on TikTok. All you need to do is use the tab and look for videos in the Discover section.
You might want to take it further by liking and sharing those videos and others in the same categories. This also indicates to TikTok's algorithm that you'll like to see more of them on the for you page.
Conclusion
TikTok is a fantastic app for enjoying the content you love, but when the "for you page" begins to go haywire, you can apply these tricks to reset your feed.
Following your favorite content creators, liking, sharing, and commenting on their videos are sure ways to have you glued to your screen to enjoy premium content. Try these tips right away, and you'll be glad you did.
FAQs
Your FYP changed because of the kind of videos that you have watched recently, liked, or commented most often on. The for you page mostly depends on your likes and interest because that's one of the factors TikTok's algorithm prioritizes.
How do I get fun TikTok Videos on FYP?
Use the Discover tab to search for videos from funny creators. Follow the account and like those videos. You can also search using trending and funny hashtags.
How do I stop getting live videos on my FYP?
Go to settings, navigate to the push notifications section, and tap on recommended lives to turn it off. Done!