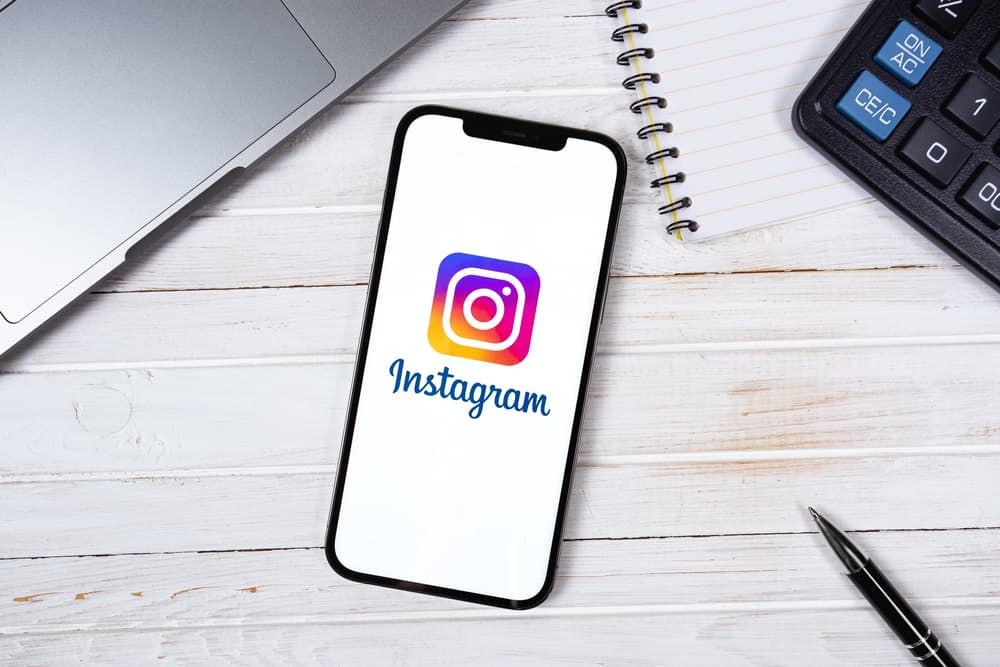 In today's world, we are constantly inundated with images. Everywhere we look, pictures are staring back at us. For many of us, these memorable photos live on our phones, hidden away in the depths of our camera rolls.
But what if there was a way to bring these digital memories into the physical world? Well, there is! With just a few simple steps, you can print your favorite Instagram photos and turn them into cherished keepsakes.
Generally, to print Instagram photos, go to your Instagram account and navigate to the images you wish to print. Next, download the pictures by taking screenshots, using a third-party app, or exporting the file. After that, you can then go ahead and print the photo on your smartphone or computer.
With the steps above, you're good to go! However, there's more you need to know about printing Instagram photos. So, in this blog post, we'll look at how to print Instagram photos. Bearing that in mind, let's kick things off!
Downloading Photos on Instagram
The first step in acquiring IG prints is to make soft copies of your photographs. However, unlike other social networking sites, downloading material on Instagram is not simple.
So, if you want to print your Instagram photos, here are the three methods to download the images.
Method #1: Take Screenshots
Taking screenshots is the most convenient way to store Instagram photographs. You can take a screenshot of an Instagram photo on your phone or computer.
However, for the best results, utilize your computer. That's because images are presented larger there, which implies that the quality and resolution are also better.
To take a screenshot of the image on your Windows PC, press the Win + Shift + S keys or use the Snipping Tool on Windows.
If you're using a Mac, hold down the Cmd + Shift + 4 keys. Also, save your screenshots in PNG format to avoid quality loss when resizing and printing your Instagram photos.
Hold the power button and the volume (up/down) button to take a screenshot on your phone.
Method #2: Make Use of a Third-Party App
Although Instagram does not make it easy to save photos and videos, several third-party apps are available to help you.
The essential thing to remember while going on this path is to keep your data private. Several applications ask you to sign in to your Instagram account through their app or provide them extensive access to your profile.
While doing this, evaluate their cookie policies and authorization settings to determine the extent to which they have access and may track and record your activity. You'd be shocked at how much additional data certain apps save.
Method #3: Request Your Instagram Data
Instagram also allows you to download your information from the website. However, this data bundle includes not just your Instagram photos but also comments, profile information, and other information.
It's a large file, so you'll have to search through it to find your photos.
Bearing that in mind, here are the steps to follow:
Navigate to Instagram on your favorite browser.
Click on your profile picture in the top right corner.
Select "Settings."
Select "Privacy and security" from the left navigation.
Scroll down until you find the "Data Download" tab.
Click "Request Download."
Instagram will then ask you for your account email and password. Your files will be emailed to your email address after they have been validated.
However, note that this procedure may take some time, depending on how much data you have on Instagram.
How To Print Your Instagram Photos?
Now that your photos are ready, it's time to send them to the printers.
On the Mobile
If you're using an Android/iPhone, follow the steps below to print your Instagram photos:
Open the Gallery app on your smartphone.
Select the photo(s) you want to print.
Tap the three-dotted line at the upper-right corner (for Android). For iOS, you'll need to tap the share button in the bottom corner.
Select the "Print" option.
Select the printer and choose the paper size, copies, etc. 
Tap on "Print" to have the image(s) printed out as a hard copy.
On the PC
If you're using a PC, follow the steps below to print your Instagram photos:
Navigate to the File Explorer application on your computer.
Locate the image you wish to print.
Then, right-click the image.
Select "Print."
Then select the desired printer, the paper size, quality, copies, and so on.
Click on "Print" to have the photo printed.
Things To Consider When Printing Photos From Instagram
When it comes to printing photos from Instagram, quality is critical. Remember a few things when printing your images to ensure the best quality possible.
First, think about the size of your prints. Instagram photos are typically square, so they may not fit standard photo sizes perfectly.
Choose a print size that will allow your photo to be cropped or trimmed to fit nicely into the frame or album you have in mind.
Second, pay attention to the type of paper you use for your prints. Glossy papers tend to bring out the colors and vibrancy of photos well, while matte papers can give prints a more muted look.
Choose the paper type that best suits your style and preferences.
Lastly, don't forget to edit your photos before printing them! A little editing can go a long way in improving print quality.
Instagram has become one of the most popular social media platforms in recent years. With over one billion monthly active users, it's no wonder brands are using this platform to reach new audiences. By printing images from Instagram, you can create physical products that show off your brand in a unique way.
Conclusion
Printing Instagram photos is a great way to preserve memories and keep your favorite moments close at hand. With a few simple steps, you can print high-quality photos from your Instagram account that will last for years.
Let's do a recap! To print photos, go to your Instagram account and navigate to the images you wish to print. Next, download the pictures by taking screenshots, using a third-party app, or exporting your file on Instagram.
After that, you can then go ahead and print the photo on your smartphone or computer.
So, whether you're printing photos for yourself or as a gift, we hope this guide has helped you figure out how to print Instagram photos like a pro!
FAQs
Can I print a picture directly from Instagram?
Unfortunately, Instagram does not offer an in-built tool that allows you to print your images directly from Instagram. As this is not an option, you must have your photos downloaded to your camera roll to print them.
What type of paper should I use to print my Instagram photos?
The best kind of paper to use when printing Instagram photos is glossy photo paper. This type of paper will help ensure that your photos look their best.