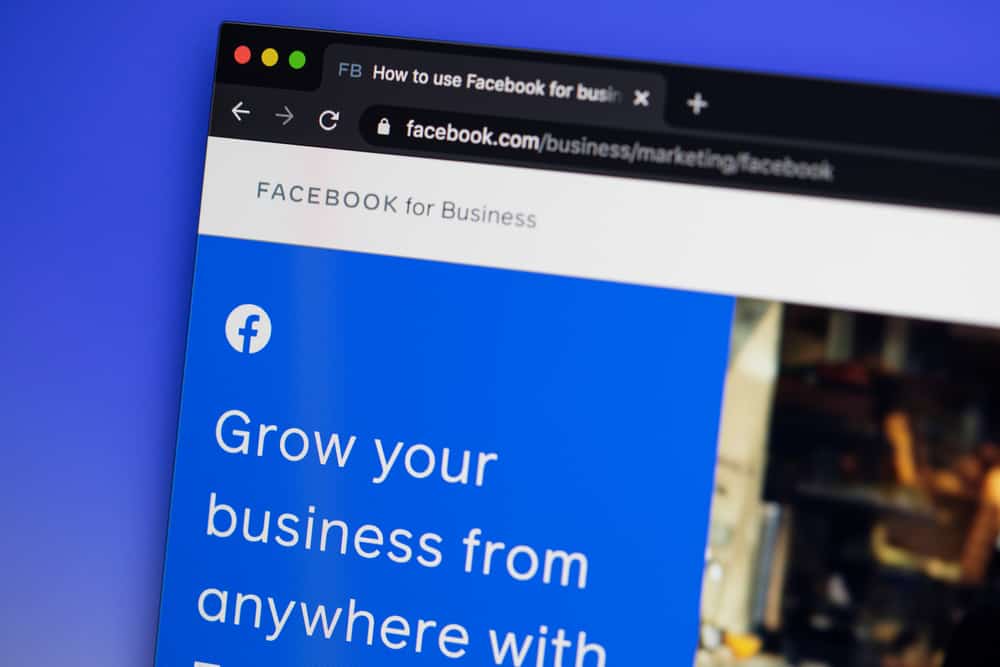 Facebook has become more than just a social platform to become friends with people and stay in touch. The platform now accommodates businesses and brands with tools built specifically to help these business flourish with analytics and page managers. These page managers will help in the operation and smooth maintenance of your online presence on Facebook.
Whether you're still using the old Facebook business page or have moved to Meta Business Suite, go to your business page settings. Click on the "People" icon and then tap "Add." Put in the work email address of the person and then assign them a role. Click on Next and go ahead to assign a task to the person. The person you added to your business suite will get a notification in their email.
This article will detail the process of adding someone to your Facebook Business Manager or the Meta Business suite.
Facebook Business Manager
Facebook Business Manager, also known as the Meta Business Suite, is an online tool that aggregates the functions of Instagram, Messenger, and Facebook to serve businesses better. It lets you establish connections with more people, maximize your time, and get excellent results from analytics.
Whether on your mobile device or computer, the Meta Business Suite lets you view notifications faster and respond to messages easily. You can make and schedule posts, stories, and ads for your businesses. The tool also enables you to track the progress of your ads and product campaigns and how they yield results. Insights from these ads are well-detailed and help you improve your business.
The efforts that go into maintaining these businesses can surpass the power of one person and, as such, require more hands. This is why Facebook has created the Meta Business Suite to include multiple persons with different roles and execute various tasks set by the admin.
How Do You Add Someone to Facebook Business Manager?
Facebook Business Manager or Meta Business Suite lets you assign tasks and roles to people you add to your business. For example, you can add persons to have either admin or employee access and go further to assign the roles of Finance Analyst or Editor. People with admin access have complete control over the business and can modify settings, tools, accounts, and people.
The people you grant employee access to are people that'll only work on assigned tools and accounts. Your Finance Analyst gets full access to your business's financial details, including invoices, transactions, expenses, and payment methods. The Finance Editor can modify your financial details from invoices to payment methods and also edit the business's credit card information.
With this in mind, these steps will let you add a person successfully to your Facebook Business Manager or Meta Business Suite.
Navigate to your Facebook Business Manager settings.
Tap on "People."
Click on "Add."
Enter the person's work email address and select the roles you want them to fill. Also, grant the access you want them to have. Tap "Next."
Assign the task or asset you want the person to work on, and click Invite.
The person invited will get an email with the job description where they can click the link that directs them to your Facebook Business Manager.
What You Should Know Before Adding People to Your Facebook Business Manager
Only an admin can add another person to your Facebook Business Manager or Meta Business Suite; hence you should grant only people you trust and have a job to perform as an admin. A person with an admin role can "make or break" your business page, and you should be cautious of who you add. Also, always be thorough with background checks on accounts, as people can create fake accounts to request access to your Meta Business Suite.
Furthermore, Facebook will never ask you for access to your Business Manager, and if any account poses as Facebook, be sure to report such an account. If you want your business verified, go through the legal process from your business settings. No account can help you verify your business, and you should be wary of providing your account details to scammers.
Facebook strongly recommends users of the Facebook Business Manager or Meta Business Suite use two-factor authentication. The two-factor authentication helps provide another layer of security to your account by requesting a code when someone unrecognized tries logging into your account.
You must apply the two-factor authentication if you've created a Facebook Business Manager for 90 days or longer. Without it, Facebook restricts businesses from running ads with their business manager.
Conclusion
Facebook Business Manager or Meta Business Suite is a powerful tool that will benefit your online business. You should always be mindful of who you add to your manager and keep security tight. When a person you've added to your manager has finished their work, you also have the power to remove them and carry on with your business.