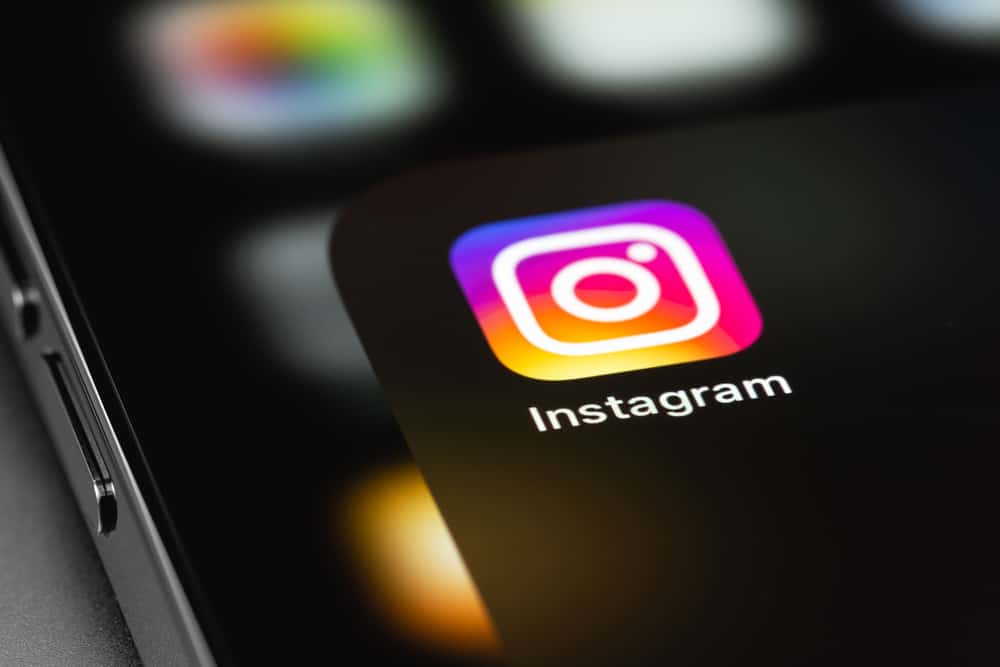 Although Instagram takes the security of its users quite seriously, bots are still almost an inevitable part of the app.
These bots are fake Instagram accounts that aim to build an audience for a brand or individual account.
You'll recognize them from the unusual usernames, uneven distribution of the number of followers and following, automatic messages on posts, and many more.
But how can you get rid of bots on Instagram?
There are actions you can apply if you notice a bot account frequenting your Instagram posts. The first step is to identify if it's a bot account through factors that'll be listed. Then, you can proceed to block and remove the account from your follower or following list. You can also help Instagram recognize and keep banning the account by reporting it.
This article will detail the steps to comprehensively get rid of Instagram bots.
What Are Bots on Instagram?
In the early times of Instagram, it was a trend for individual Instagram accounts and brands to gather many followers.
Unfortunately, the brands on Instagram that sought to gain numbers and have better reach on the platform started using fake accounts run by bots to engage people and spam them with comments.
Since then, bots have become rampant on the app, and almost no account has encountered a bot. You will see them with sudden messages in your DM about a brand or account with a link directing you to it.
They also appear in your comments and automatically like your posts within seconds of posting. These bots are identified by other terms, including spammers or fake followers.
How Do You Recognize a Bot Account on Instagram
Before taking action against a bot account, you must first know what factors one of such will have. Asides from the automation of comments and likes on your posts that typically give them away, you'll also have these factors to confirm a bot account.
They're following many people while having a small number of followers.
Absence of posts or a profile picture.
A mix of letters and numbers in their usernames.
No description in the profile bio.
Automatic messages in your DM as soon as you follow them.
Other factors you should look out for include low-quality content on their page, ad-filled content, zero comments on their posts, and an uneven distribution of likes.
How To Get Rid of Bots From Your Instagram
Generally, these bot accounts violate several rules of Instagram, and they are hunted and deleted by the Instagram team when found.
And suppose you have bot accounts in your list of followers or people you're following. In that case, it can significantly reduce your account's reach and visibility and probably get it suspended if Instagram suspects you're also a bot.
The problems bots bring to your Instagram account are never worth your temporary large follower count. Hence, if you've noticed bot accounts, the following will help you eliminate these bots.
Step #1. Search and Identify the Bots
The first step to getting rid of bots from your Instagram accounts is looking for them and identifying them with the factors listed above.
Next, go through your list of followers, recognize the accounts with the listed factors, and the list of people you're following.
You can also search through your posts for accounts that automatically comment with unusual things or links. Once you've recognized and noted them, you can proceed to the next step.
Step #2: Remove From Your List of Followers
If you find bots on your list of followers, the next thing you want to do is remove them. Instagram lists your follower from oldest to the most recent; hence if the bot recently followed you, it should appear top of the list.
These steps involve removing a bot from your followers' list:
Launch the Instagram application and go to your profile.
Tap on the "Followers" tab on your profile page.
Scroll through the list and identify the bot.
Tap on the "Remove" button next to the account's name.
However, doing this doesn't mean the bot won't find your account again to follow it. Hence, you want to proceed to the next step: block the bot account.
Step #3: Block the Bot Account
To prevent the bot account from finding your account and following it again, you should block it.
When you've followed the steps listed in the above paragraphs to find the account, blocking it is relatively easy.
Follow these steps:
Tap on the profile icon of the bot account from anywhere you access it.
Tap on the three-dot icon on the top right of the bot's profile page.
Tap on "Block."
Select "Block [username] and other accounts they may have or create" and tap on the "Block" button.
Once you've blocked the account, it'll have no access to you in any form anymore. You can proceed to the next step to help Instagram take note of other bot accounts and suspend them.
Step #4: Report the Account
The report option will help you block the bot account and make Instagram safer for you and other users. When reporting a bot account, Instagram won't tell the bot that you reported it.
Instead, it'll only conduct investigations, and if found that it's truly a bot, the account gets banned immediately.
Instagram will also update you with notifications of the action it takes on such an account.
These are the steps to follow to report a bot account:
Find and identify the account.
Tap on the profile icon of the account to open the profile page.
Tap on the three-dot icon on the top right of the page.
Tap on "Report..."
Follow the instructions and state why you suspect the account is a bot.
Instagram will notify you that it's received your report and will immediately begin investigating the account.
Conclusion
You do not want to be associated with bot accounts, whether they're following your account or you're following them.
Hence, take these steps to get rid of them to the last.
Then, stay safe and build your account organically!