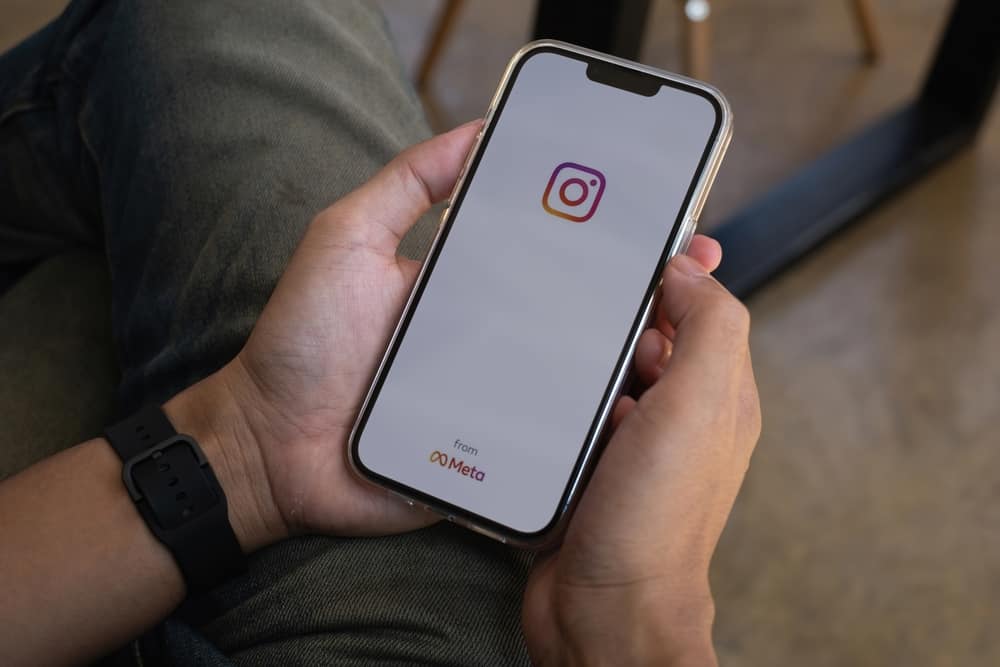 Posting pictures on Instagram for your audience to see is amazing. The problem is when the vertical photo you want to post is large.
In that case, you may need to crop it, which loses your edges and denies your photo the initial beauty. Earlier, Instagram only allowed posting square images, but it currently allows portrait and landscape pictures.
Instagram currently makes it possible to get creative with your portrait photos, and there are various ways of posting portrait pictures without cropping the image. Instagram makes this possible, but if its in-built feature doesn't give you the best output, you can consider using other third-party tools to crop your image without losing the quality, then you post it on Instagram.
This guide got your back if you are stuck on how to post portrait images on Instagram. We will cover all the details you should know and show the step-by-step guide to posting portrait photos. Furthermore, we will highlight reliable third-party editing tools for cropping your portrait photos. Let's begin.
What Image Sizes Does Instagram Allow?
If you want to post a squared image on Instagram, nothing stops you as it will perfectly fit in, unlike landscape or portrait images. Besides, Instagram automatically crops any loaded image to 4:5, which doesn't favor vertical images. Think of a skyscraper picture; how will that fit in a 4:5 without ruining its beauty?
Instagram allows various image sizes. If it's a square image, you can upload it with a maximum size of 600 x 600. For portrait images, the maximum size is 480 x 600, and landscapes have a maximum size of 1080 x 607.
Now that you know the maximum size for portrait images, let's proceed to see how to post a portrait image.
Posting Vertical Images on Instagram
What size is your portrait image? You can use the steps below to post an image on Instagram without cropping it. You can consider using third-party editing tools if the size becomes a problem.
But first, let's check out the steps below.
Open your Instagram app and sign in.
Create a post and select the image to upload from your gallery.
Once selected, locate a small crop icon at the bottom of the screen. It should be on the left.
A grid will appear. Adjust your image to fit in the grid as you see best. You will note the picture can take a vertical or portrait orientation.
Once adjusted, finalize posting your image.
Did that work? In the best scenario, your image should have been successfully uploaded to your Instagram post regardless of being vertical. Better, the adjusting allows your image not to lose its quality and avoids slicing the picture's edges.
That's how you post vertical photos on Instagram, but if that didn't work for you, there are third-party tools that you can use.
Third-Party Instagram Post Editing Tools
Using the above steps to get the right size for an Instagram post can be a hit or miss. The good news is that various third-party tools get the job done.
For instance, if you are an iPhone user, a tool like Whitagram is perfect for resizing your vertical photos, and the best part is that your image's quality gets retained.
For Android, there are a couple of tools to use, but one that stands out is No Crop & Square for Instagram.
The two tools stand out for allowing you to resize the images to match the sizes required by Instagram without cropping the image. Therefore, you will still have the full-sized skyscraper image we mentioned earlier ready to post.
Conclusion
Posting squared images on Instagram is straightforward with no hassle.
However, vertical or landscape images can give you a headache if you don't know how to resize them without cropping. Your post shouldn't lose its quality when posting, which is why this guide offers a solution for posting vertical photos on Instagram.
Frequently Asked Questions
Is it possible to post vertical images on Instagram without cropping?
Yes, it's possible. However, Instagram has a maximum allowed size for portrait images. If your image exceeds this size, your best option is to use a third-party tool to resize it without cropping it. Once resized, you can then comfortably post the vertical image.
Does Instagram allow vertical images?
Initially, Instagram only allowed squared images. However, it later came to the aid of photographers by allowing them to post landscape and portrait images. The main restriction comes in the maximum allowed sizes. Nonetheless, Instagram currently allows you to post portrait images.