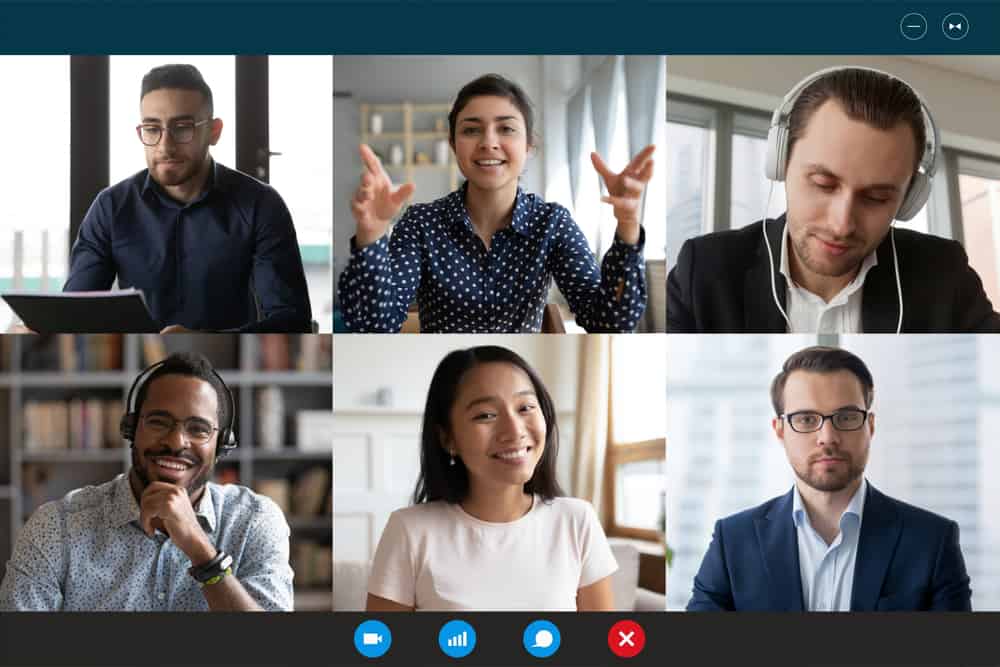 Even if you haven't heard of zoom in a while, you must have heard of the video conference prominence during the Covid-19 lockdown. As a video conferencing app, many people find it convenient for work video calls and keeping in touch with friends and family.
It can be boring when all you have to talk about revolve around work, family, and welfare. Your video calls don't need to be mainly about chats alone; you can try playing some zoom games.
One exciting game on Zoom is Catchphrase (Just Say The Word), and the best way to enjoy the game online is to play it on Zoom.
To play Catchphrase on zoom, create a Zoom meeting and start playing as usual. Ensure you give the right clues and get your team members to guess them without saying the actual word or breaking any rule.
Knowing how to play Catchphrase on Zoom isn't enough. Some tricks can help you win and enjoy the game better.
We will cover these catchphrase details carefully in this guide, so you will know more about them before playing the game. Keep reading to find out more.
What Is Zoom?
Zoom is a reliable and secure communication platform. It allows users to connect through video, audio, and chat. Like other social apps, Zoom requires a stable internet connection with a supported device. 
One of the main advantages of Zoom is that it allows you to manage your virtual events, ranging from conferences, meetings, classes, and webinars of any size. The app, especially, gained considerably from the lockdown period. In fact, the company garnered about 100 billion validation in the early part of 2020. 
Despite that life has returned to normal, Zoom surpassed 1 billion in revenue in the first quarter of 2022 – the fourth in a roll. You don't necessarily need an account to join a Zoom video conference. The app is also compatible with Mac, Android, Windows, Linux, and iOS. 
However, you will need to register with your details on Zoom before you can schedule a meeting. Undoubtedly, Zoom makes virtual connections and meetings seamless and exciting. But beyond being a video-conferencing platform, Zoom is also a place where you can have fun with your team members. 
The social app has a list of games that can aid team building, build strong connections among people, support your virtual workflow and allow you to have fun. These games are free or low-cost to play. 
Just Say The Word or Catchphrase is one of the most exciting games on Zoom. The game is a word-guessing game and is unarguably one of the most thought-provoking, creative, fun, and exciting.
As easy as it sounds, it is best to know how to play Catchphrase on Zoom. 
How To Play Catchphrase on Zoom?
If you plan to play Catchphrase for your next virtual party or virtual classroom, you might need some help getting around the game's logic. Catchphrase initially involved two teams, each containing about four or more players. 
However, the version on Zoom, "Just Say The Word," can include members in a group playing among themselves before playing with another team. There are different categories, including household items, foods, entertainment, etc.
The goal for each player is to get their team to say the word or phrase displayed on the screen. There is a timer, and each team member must try to get their team to guess the displayed word or phrase. Also, there is a clue-giver that makes a physical gesture and gives a verbal clue regarding the term. 
For example, if the word is "Love," you may see the clue-giver touching their heart passionately. However, they must not say any word that rhymes with the spoken word, say the syllables, give the first letter of the word or say a part of the word.  
Your team wins when it guesses the word correctly. Then, the other team takes its turn. If a team fails to guess the correct word, the other team has the opportunity to guess, and if it's right, they get a bonus point for it.
The game continues like this until the timer runs out. When time runs out, the team not on the hot seat scores an extra point. One of the best ways to enjoy Zoom Catchphrase is to prepare in advance. This will work best if you are familiar with a particular category. Then, be calm and answer correctly before the time runs out.
Conclusion
Many people see Zoom as a video chat platform exclusive to work-related activities. While this is true, Zoom is more than a virtual conference platform. The cloud-based app has games to help team members and students relax and enjoy their work. 
Catchphrase or Just Say The Word is one of the best games to get your mind and brain working. Knowing how to play the game will help you enjoy it better. Thankfully, this guide has done justice to that.