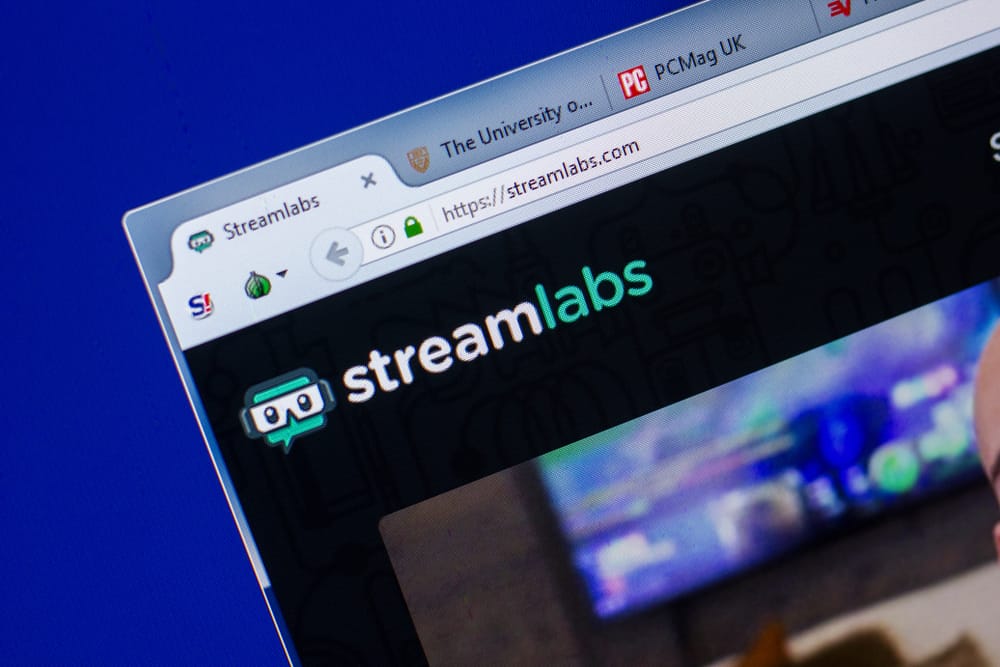 Discord is the number one platform streamers use to live stream their gameplay with friends and viewers. This is because Discord is convenient to use when it comes to carrying out interaction while playing games. However, another streaming software is popular among video game players.
It is called OBS or Open Broadcast Software. Gamers usually combine the two to increase viewers and engagement with them. But, Discord can be disruptive with all the notifications, chat pop-ups, etc.
To mute Discord on OBS, open the latter software. Click on the "Audio Mixer" panel to view the Discord Audio Slide. Then, drag the slider to the extreme left to mute Discord on OBS.
As a result, your OBS stream quality will improve if you mute Discord. Furthermore, it increases viewer engagement and prevents any disruption in viewer interaction.
Let's discuss what OBS is, why people use it with Discord, and how to mute Discord on OBS.
What Is OBS?
OBS, or Open Broadcaster Software, is a free, open-source live streaming software.
It allows video recording as well. OBS is available for download on Windows, macOS, and Linux. Thus making it a powerful tool for capturing high-quality footage for live streams and video recordings.
Why Do People Use OBS With Discord?
Suppose you play an interactive game with your friends using Discord on OBS. You feel like sharing your screen with your friends. Discord on OBS will allow you to stream your game or capture what is being seen on your monitor.
How To Mute Discord on OBS?
To do this, follow these three quick and easy steps.
First, you need to open the OBS application on your computer.
Find the "Audio Mixer" panel and locate the Discord Audio slider.
Drag the slider to the extreme left to mute Discord on OBS.
How To Remove Discord From OBS Studio?
There is also a permanent solution for muting Discord on OBS. And that is to permanently delete it from the software. This is especially useful if you do not use the Discord server very often.
All you have to do is to follow these four simple and easy steps.
Firstly, you need to open OBS Studio on your PC.
Then, go to the "Sources Panel."
The next step is to click on "Audio Output Capture." This tab will be visible in the left menu.
Then, you have to select "Discord source" from the Devices option.
Click "Delete" to permanently remove Discord from OBS.
Conclusion
Discord and OBS are great platforms to stream gameplay while chatting simultaneously. Both, when used together, allow streamers to conduct quality streaming. This helps to improve the viewership of their gameplay and simultaneously will enable users to engage with each other efficiently.
However, sometimes while you are playing, you get easily distracted by the sounds you can hear. The constant sounds of notifications or other things on Discord become a nuisance in gameplay, so one must mute them. Otherwise, you will have to compromise on scoring the best you can.
Now that you have learned how to mute Discord on OBS, you can enjoy undisruptive gameplay with your friends and other users!
Frequently Asked Questions
How do I mute apps on OBS?
Open OBS and go to the Audio Mixer section. Next, select the device you wish to mute by clicking on the speaker icon. You can also slide the volume bar down.
Do I have to restart the stream to mute Discord audio on OBS?
No, it is unnecessary to start your stream again to mute Discord on OBS. You can access the streamer mode on Discord while streaming and mute the audio.
How do I stop Streamlabs from recording Discord?
Streamlabs OBS is based on the OBS Software. The functionality and layout of these two are pretty similar. You must follow the above methods to mute or remove the audio, so your gaming doesn't get disrupted.
Is OBS recording Discord?
OBS records anything that it hears on your desktop. This is the software's default setting. You have to remove it from the Audio Mixer tab. This can be done through VoiceMeeter Banana or VB-cable. The other option is muting a particular application.