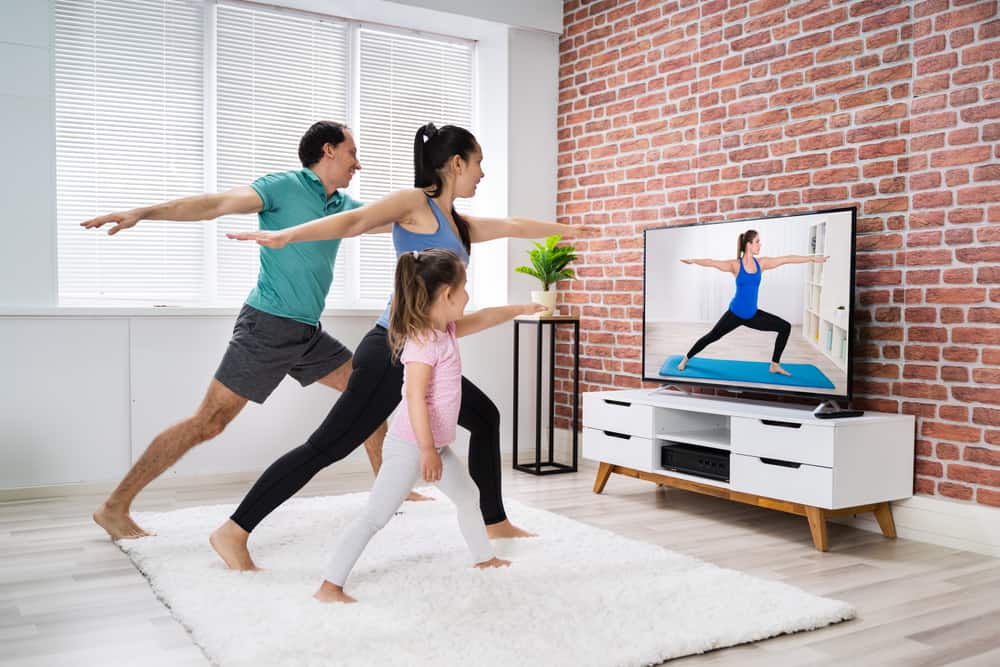 Platforms like Zoom have given many online business owners an avenue to host webinars such as Yoga classes for an affordable fee.
Additionally, it's quite easy to incorporate a payment method for your Zoom classes.
However, many people need help knowing how much they should charge.
So, what is the fair amount for Zoom yoga classes?
Most Zoom classes range from $10 to $100 per session. However, the price you decide on should reflect the value the client is getting and the time and resources you have utilized to make the class a reality.
Learn more about the factors to consider when pricing a Zoom class, how to incorporate payment methods in Zoom, and some additional information from the post below.
Factors To Consider When Pricing Your Zoom Class
For your yoga classes business to succeed, it's imperative to be strategic about the pricing, as it can make or break your business.
Here are a few things you should consider.
Factor #1: Your Experience and Certifications
It's common to find yoga instructors who got into the profession because they were passionate students and ended up wanting to turn it into a career. Other people invested in lessons and are therefore certified in several types of yoga.
Wherever you lie, consider how much knowledge and experience you bring to the client and then price accordingly. The more hours and expertise you have, the more you should charge.
Factor #2: What Type of Classes Are You Offering?
Group sessions are cheaper than private lessons. This is because, in private lessons, you tend to spend more one-on-one time with the client, meaning they benefit and learn more.
Also, it's a luxury service if a client wants a private session; therefore, most will be okay with paying more.
As for groups, it makes more sense for the class to be cheaper. However, you should also consider the class size to help you with pricing.
Factor #3: What Is the Duration of the Class?
One important aspect of pricing a class has to be the time you will spend curating and teaching the lesson. A standard yoga class ranges from 30 minutes to 1 hour and 30 minutes.
Therefore, determine how much time your clients are willing to spend in the class and then price your classes accordingly.
Factor #4: Type of Yoga
There are several types of yoga, each requiring a different skill level, certifications, and expertise.
For perspective, in some countries, it's mandatory to have an academic certificate to be allowed to teach prenatal yoga, which is a factor that makes the class more expensive than other yoga types.
How To Charge for Zoom Classes Through PayPal?
Zoom has revolutionized the online business industry judging by how easy it is to host paid webinar classes.
While there are several ways you can use to collect payment from your clients, one of the most popular and secure avenues is by using PayPal.
For this method to work, you will need a registered PayPal business account, a premium Zoom subscription, and an already-scheduled webinar.
Below is a detailed guide on how to integrate PayPal into Zoom:
Login to your Zoom account through the web portal.
Select "Account Management" from the left navigation.
On the drop-down menu, click on "Webinar settings."
Navigate to the "Registration Settings" option, then click "Edit" next to "Allow option to charge registration fee."
Under the charge registration fee section, tick the box next to the Allow option to charge registration fee tab.
Check the box.
Click the "Connect to PayPal" button and wait for the Paypal window to open.
Enter your email and country, and click "Next."
Sign in to your PayPal account
Select whether your account is a personal or business account.
After reading through the terms and conditions, click "Agree and Connect."
You will be presented with the option to "Return to Zoom Video Communications"; click on it.
Click "Save."
Guide To Enable Payment for the Zoom Webinar
One of the safest ways for you and your clients to exchange payment for the Zoom yoga classes is through PayPal.
If interested, proceed to follow the steps below to enable the payment feature:
Login to the Zoom web portal.
Select "Webinars" from the left navigation.
Assuming you have already scheduled the webinar, click on the session you would like to pay for.
Navigate to the "Invitations" tab and click "Edit" next to "Registration Settings."
Tap on the box next to the "Charge registration fee through PayPal" option.
Enter the amount and the preferred currency you want to charge per registration.
Click "Save all."
Conclusion
Zoom allows you to host classes, among other things, where your clients can pay using PayPal or credit cards, depending on which method they prefer.
This article explained the factors to take into account when choosing a price for your Zoom yoga classes.
You can also learn everything you need to know about incorporating your Zoom account with PayPal to collect the necessary payment.