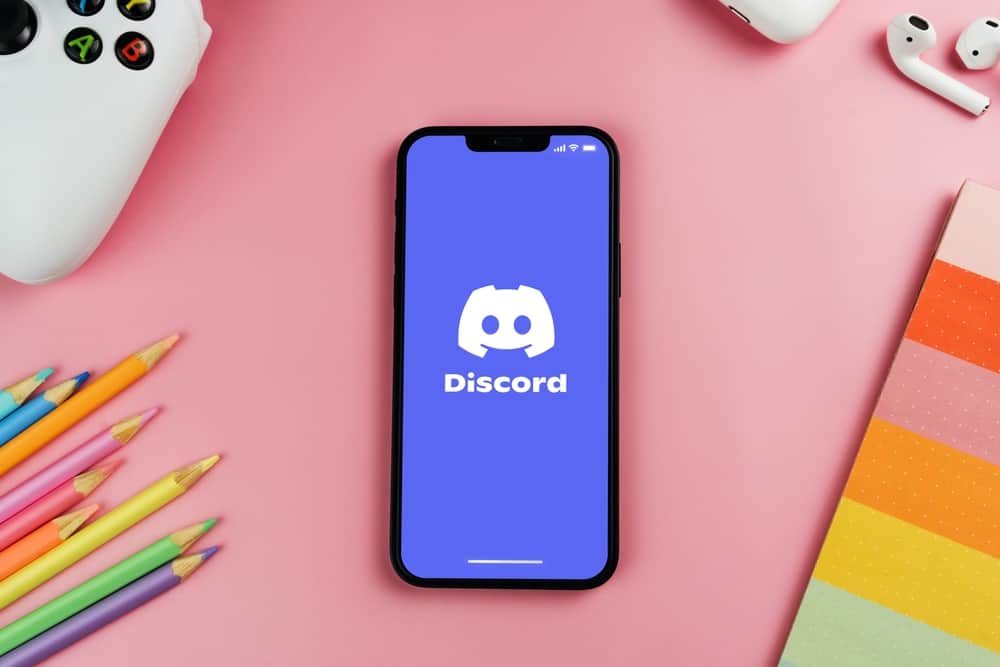 Discord has provided a chat platform for gamers, YouTubers, and many more.
While the server has reliable and improved sound quality, the audio quality is sometimes disrupted.
You can use different ways to make your mic sound better on Discord.
To fix your mic on Discord, open the settings and select "Voice and Video." Choose your active headset from the "Input" drop-down menu. Alter the input volume and then drag the slider to fix the mic.
Discord has been the go-to platform for many people interested in building a community of like-minded people.
With a user interface similar to apps like Skype, it is easy to navigate and perform activities such as making your mic sound better.
In this article, we will discuss the different ways you can make your mic sound better on Discord. 
Ways of Making Your Mic Sound Better on Discord
There are multiple ways of making your mic sound better on Discord. 
Let's discuss all of them one by one. 
Method #1: Change the Bitrate
Every server has a bitrate, the number of bits of audio information transferred per second. 
Audio quality is directly proportional to bitrate and bandwidth usage. This means that when the bitrate is high, the audio quality becomes better, and with it, bandwidth usage. 
So, you can adjust your bitrate if you think your audio quality on Discord is poor. But only server administrators are allowed to do this.
Follow these four steps to change the bitrate:
Open Discord on any device.
Select your server.
Hover or long-tap the voice channel.
Click on the "Edit Channel" option.
Move the "Bitrate" slider to a higher number. It defaults to 64kbps.
Click the "Save" button to confirm the changes.
Method #2: Enable Noise Suppression
Recently a new feature has been introduced on Discord that reduces unwanted background noise from your microphone. 
While it does not altogether remove the noise, it does soften it enough that no one else can hear. 
Here is how you can enable this feature on a PC:
Open Discord on your PC.
Click on the settings icon at the bottom left.
Under "App Settings," select "Voice & Video."
Scroll down and select "Krisp" or "Standard" under "Noise Suppression."
Discord will automatically filter out unwanted background noise.
Method #3: Enable Push to Talk
The push-to-talk function restricts unwanted sound from passing your mic unless you allow it. This is one of the most basic things you can do to improve your audio input quality. 
Follow these five steps to enable the Push to Talk function on your PC:
Open Discord on your PC.
Click on the settings icon at the bottom left.
Select "Voice & Video" under "App Settings."
Click on "Push To Talk."
Select "Shortcut" and enter the key you want to use to chat. 
You only have to press and hold that key to allow audio transmission. When you let go of it, the transmission ends. This gives you more control in a chat, as you will not accidentally transmit anything you do not intend to.
Method #4: Adjust Advanced Voice Processing Settings
The voice processing software on Discord can help remove input problems, thus making your mic sound professional even if your equipment is low-grade. 
Here's how you can change them in five easy steps on your PC:
Open Discord on your computer.
Tap the cogwheel icon at the bottom left.
Choose "Voice & Video."
Scroll down till you see the "Voice Processing" header.
Enable the "Echo Cancellation" toggle.
Also, enable the "Automatic Gain Control" and "Advanced Voice Activity" options.
Noise reduction gets automatically disabled once you enable noise suppression. So, you can have enhanced audio output when you adjust voice processing settings.
Method #5: Enable Quality of High Service Packet Priority
Audio quality adds life to gameplay, so it is essential. Discord allows you to give audio packets from your server higher priority than other packets on your network.
Follow these four steps to enable the high priority of your Discord audio packet:
Open Discord on your PC.
Go to settings by clicking on the cogwheel icon at the bottom left.
Select "Voice & Video."
Scroll until you see the "Quality of Service" header.
Enable the "Enable Quality of Service High Packet Priority" option.
Your router reads this setting as transmissions from Discord taking higher priority, so it clears up audio input and output.
Method #6: Adjust Attenuation Settings
In a multiplayer game, the voice of your teammates is more important than the sound from the game. Discord has attenuation settings that enable you to lower the audio of other applications when someone speaks. 
Follow these five easy steps to adjust attenuation settings:
Open Discord on your PC. 
Go to settings by clicking on the cogwheel icon. 
Select "Voice & Video."
Scroll to "Attenuation" and adjust the slider.
Enable the "When others speak" option.
When people speak, the slider automatically dampens the volume of other apps. This eliminates background so that you can hear other people. You do not have to silence other applications when this setting is turned on.
Method #7: Invest in a Better Microphone
Perhaps the easiest thing to do is to invest in a quality microphone. Most people use their PC's built-in microphone or low-quality Bluetooth earbuds for Discord chats.
Whatever your budget, you can still buy a quality microphone. Microphones come equipped with a pop filter that significantly enhances the audio quality.
You can then adjust your input settings to eliminate background noise to improve your microphone's audio quality.
Conclusion
Discord has seen a spike in its use as a gaming platform because of its user-friendly interface.
Gamers, in particular, have found a space where they have built a community around their favorite games, which they stream via the Discord server. 
To take the gaming quality up a notch, it requires accessories such as a quality microphone that allows gameplay to be undisturbed by noise and background sound.