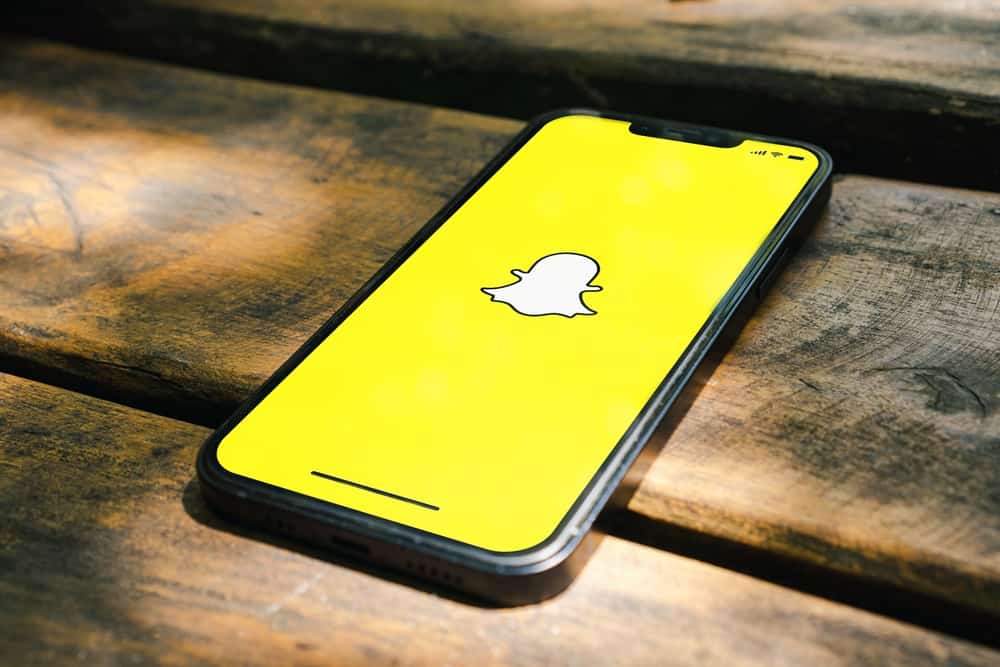 Snapchat is undoubtedly one of the prime social media networks people use to communicate, and the need to reach a broader audience gradually increases. One of the ways Snapchat lets you do this is by creating a public profile. A public Snapchat profile allows you to share the content with anyone regardless of friendship status.
Setting up your profile public can be done from the profile settings. You will be given an option to create a public profile under "Spotlight & Snap Map." Just follow the on-screen instructions to make your profile public.
Some of us may want a public profile for various reasons – from increased exposure to better outreach. Whatever your reasons, this article will help you get your public profile up and ready in no time. Just read on to find out how to get there!
Making Your Profile Public
Better exposure is one of the main reasons why someone would want a public profile on Snapchat. While it may seem like a twisted process, it is no more complicated than setting up your regular, private profile. Snapchat's profile settings make it incredibly easy to get your public profile up and running in no time.
Why Do I Need a Public Profile?
A public profile allows your content to be broadcast to a larger audience. Whereas, when you have your profile private, as you usually would, your snaps, stories, and such are only available to those who follow you.
Besides better exposure, a public profile might be necessary for a business or organizational profile representing some group or cause. In such cases, a public profile allows people to discover you, view your content, and follow you without sending out a friend request first.
Eligibility
There are a couple of requirements to create a public Snapchat profile. The requirements are straightforward and intended to keep everyone on the social network safe. They help prove that your account is trustworthy and in good standing.
Here are the key eligibility criteria to get a public profile:
Must be aged 18 or older.
The account must be at least one day old.
Must conform to Community Guidelines and Terms of Service published by Snapchat.
Must have at least one friend who follows you back.
Only those aged 18 and older may create a public profile. If you are under the age of 18, you cannot proceed to create a public profile, even if you have the consent of a parent or caregiver.
How Do I Make My Profile Public?
If you are eligible for a public profile on Snapchat, you may proceed by following a few easy steps. Snapchat's on-screen instructions will guide you for the most part.
To create your public profile, perform the following in the order presented:
Open Snapchat.
Open your profile by tapping on your Bitmoji displayed in the top-left corner.
Scroll down till you find the "Spotlight & Snap Map" options.
Tap on "Options" displayed right next to it.
Tap on "Create Public Profile."
Read through the cards to see if you've understood what creating a public profile entails.
Tap on "Continue" and "Get Started" when ready.
Snapchat will ask you to confirm whether you'd like to create a public profile.
Tap on "Create."
Your public profile is now ready to be curated with any content you'd like to display to the world!
Now that you've successfully set up a public profile. Let's move along to see how you can customize it.
Curating Your Public Profile
Your public profile will be discoverable to anyone on Snapchat. You can curate it with content you'd like to showcase to the world. You can think of your public profile as a front page of your magazine and curate it accordingly.
Also, your public profile will be maintained independently of your private profile, which only those who follow you can view.
To go ahead with curating your public profile, follow these easy steps:
Open Snapchat and go to profile settings as we did previously.
Scroll down until you find "Public Profiles."
Click on your public profile, which should be called "My Public Profile."
Here, you can post AMAs, pin stories, and add snaps to your Spotlight. You may also edit your profile by tapping on "Edit Profile."
Once you're happy with everything, you may tap on "Preview Profile" to see how your profile will show when people find you on Snapchat.
Final Words
Getting a public Snapchat profile is simple and easy. A public profile benefits companies, businesses, and content creators who wish for better exposure and outreach.
Now that our guide has walked you through the process of creating and curating your public profile, we'd love to see what you come up with!