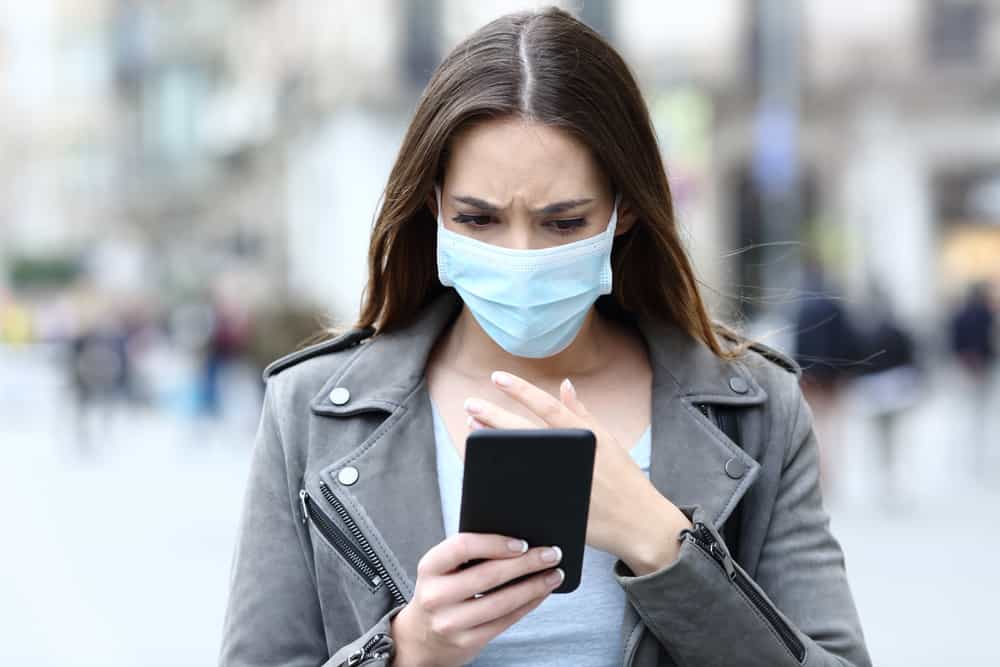 Each messaging platform has regulations you agree to follow when creating your account. As a messaging platform, Telegram has different terms of service that each user agrees to follow.
When you violate these terms of service, Telegram has the right and power to restrict your account.
It could be that Telegram flagged you for violating these terms, or someone reported your account.
When your account is restricted, Telegram has the @spambot that you can use on Telegram to help you remove the restriction. Search for the bot and follow the different prompts to confirm that you've not violated any terms of service. Alternatively, you can email Telegram's support team at [email protected] and have them remove the restriction after investigating your case.
This post details the reasons why your Telegram account is restricted. Moreover, it offers two main options that you can use to remove the restriction on your Telegram account.
Why is My Telegram Account Restricted?
Telegram is a secure platform for messaging and keeping in touch with friends. Someone can find a random username on Telegram and message the random user.
When you get random people messaging you, there is an option to "Report Spam". That way, you get to protect your peace and boundaries.
Most random people you encounter on Telegram are spammers who share malicious links or advertisements. When someone gets reported severally, Telegram will likely restrict their account for a given duration.
One restriction you might notice is that you can't message people who are not in your contacts or who don't have your number.
This restriction helps prevent you from being a nuisance to others. Being restricted on Telegram denies you room to utilize the platform's features unless Telegram removes the restriction.
The below reasons will cause you to get restricted on Telegram.
Using advertising bots to share spamming messages.
Use of authorized stickers.
Sending promotional messages.
Sharing of spam links.
Sending many private messages to anonymous users daily.
Sharing sensitive messages or clips without a trigger warning.
How To Remove Telegram Restrictions
It is unfortunate that your Telegram account has been restricted, but that doesn't mean it's the end of you.
Telegram understands that your account may get restricted wrongfully. Hence, it offers different ways users can try to remove the restriction.
We will focus on two main ways.
Method #1: Use the @spambot
Telegram has a spam bot that you can use to report spam. You can also use the same bot to eliminate the Telegram restriction.
Open your Telegram application.
Click the search icon at the top, search for "@spambot", and click on it when it appears in the search results.
Click on the "Start" button at the bottom.
On the options that will be listed, click "This is a mistake."
Click on "Yes" in the following prompt.
Select "No! I'll Never Do Any of This!" in the next window.
When asked why your account was reported, explain that your account has been wrongfully restricted and that you can't send messages to your contacts.
The bot will check your account and hopefully remove the restriction.
Method #2: Email Telegram
Telegram's support can help you remove the restriction in your account.
You must contact them and explain the problem you are facing. So, open your email service and compose an email to [email protected]. Use "Spam" as your subject, or add any other descriptive subject for clarity.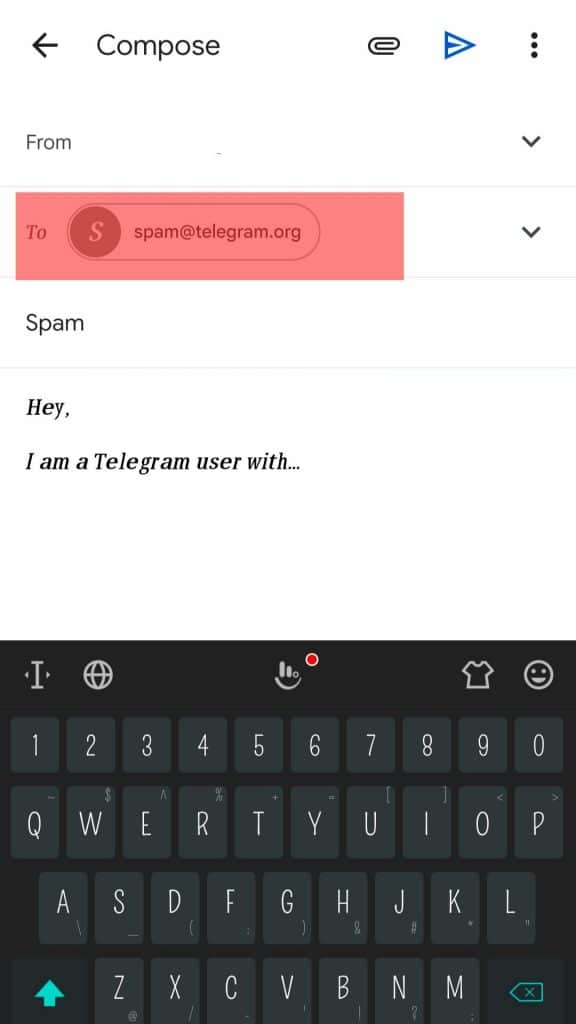 In the text area, explain how your account has been restricted ad the limitations you are getting when trying to use it.
Also, explain that your account is wrongfully limited as you didn't violate any terms of service.
Ask the support team to remove the restriction and ensure you add your Telegram account details, including the Telegram username, email, and phone number.
Telegram will likely email back to you explaining the results of their investigation and whether your account can be saved or not. Ensure you don't send multiple emails to avoid lagging the feedback.
Conclusion
When your Telegram account is restricted, email Telegram's support team and explain your problem to them.
Alternatively, open your Telegram application and chat with the Telegram spam bot. It will help you remove the restriction.