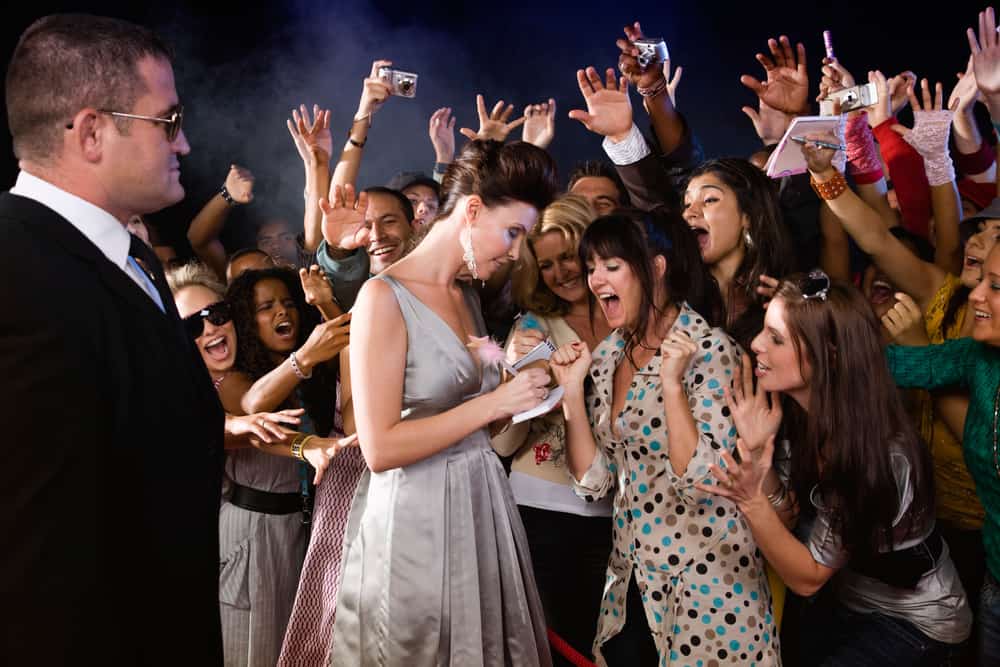 Celebrities lead busy lives. Think of the spotlight, shows, and of course, work they have to attend as VIPs. So it's reasonable that they might be so busy with little time on their side.
On the other hand, there's you who would love to get the attention of your fave celebrity on Instagram, even if it's for a minute. So, how do you make a celebrity reply to you on Instagram?
The best way to do this is by having a great profile. Your profile on Instagram is like an open book; it shows Instagram users a sneak peek of what your personality is like. The next step is to try and comment on every post they make. You want to make that engaging and exciting.
Even though these tips work sometimes, they are only part of the ways to get a reply on Instagram. So in this article, we will show you other tips and tricks you can apply to get your favorite celebrity to reply on Instagram. Let's go!
Have an Updated Profile
While it is great to have an appealing profile, it should also be updated. You may have noticed how prevalent fake accounts are these days, and it's a big turn-off to Instagram users. So you don't want your account to be perceived as one too.
Try to optimize your Instagram page by taking a good picture of yourself and using it as your profile picture. Also, make relevant posts and upload interesting stories to gain real and legit followers. This way, when a celebrity looks at your profile, it wouldn't be the first thing to sell you out.
If you need extra help with this, you can also contact a social media agency to help revamp your profile.
Join Their Live Videos
Most celebrities enjoy hosting live videos. It's a way of connecting with their audience and giving them a view of what's happening in their lives.
They would most likely notice you by joining their live videos consistently and making relevant comments. Sometimes this could lead to an invitation to join their next live videos or send them a DM.
Give Them a Repost And Tag Them
One of the best ways to make a celebrity reply to you on Instagram is by giving them a repost, especially if it's a post they made showcasing their products, services, or brand.
This shows that you support what they do. You can also go the extra mile by being creative about it. Come up with ideas to help them show their services to the world.
When you are done with this, ensure to tag them so that they would notice your repost and probably thank you for it by sending you a DM. Boom! You can start a conversation from there.
Comment on Their Posts Regularly
Just like making consistent reposts for them, commenting creatively under their posts also makes you stand out. Don't just make random comments; say things that show your support for them and how much of a fan you are.
It is easier to get a response from them when they feel you are on their side than some random fan who's just trying to get their attention. However, you don't want to be obsessive about commenting, so you don't pass off as a stalker. Make it as moderate as possible.
Send Them Personalized Messages
Studies show that sending personalized messages makes people respond to messages faster, and this doesn't exclude celebrities. They are human, too, right?
So instead of sending a "Hey or Hi". Send a personalized message instead with their names, appreciating and telling them why you have chatted them up. Also, you don't want to be vague in your messages by sending a message that feels generalized.
Ask Questions
Celebrities can notice your Instagram DM if you ask thoughtful questions. By asking these questions, it shows that you care and want to be a part of the next big thing happening with them.
You can ask questions like when they will release their next album or what they do to have fun. Something not too personal but also thoughtful and relevant.
Be Patient and Polite
Finally, be patient. Remember that these celebrities are always busy with one activity or the other, so you might not get an immediate response when you send them messages. So as much as you might want to send them DMs consistently, don't go all aggressive on them when you don't get a reply.
One more thing is that it also makes sense to be polite when approaching a celebrity, knowing that you are not entitled to their response. Many fans believe that without their support, their favorite celebrities wouldn't be as famous as they are. While this is in some sense true, it is wrong to think this way.
Be polite and don't always expect a reply. This is a part that some fans find hard to accept. They get thousands of DMs every day and almost every hour, and most times, their accounts are handled by their social media managers, who would most likely scan through the messages to find and reply to the important ones.
Conclusion
Using these methods, you can get a celebrity to reply on Instagram. Remember, there are exceptions to this, but if you apply these steps diligently, you should be able to get the result you desire.
So, in conclusion, the first and most important step is having an updated profile, and while you try to get important responses from them, try to be patient and play cool.
Frequently Asked Questions
How do I contact a celebrity on Instagram?
Find their official website on the internet using Google search. Once you locate that, you'll be able to see their contact details to reach out to them. Usually, these celebrities have managers overseeing the activities and functions they attend. So it is wise to go through these people. 
Why do celebrities not respond on Instagram?
Usually, celebrities would like or react to comments instead of replying to them. They are cautious about what they say or respond to on the internet, as this could make or break their celebrity status on social media. A single mistake or slur could result in a severe backlash; this is why they are most time careful when responding to comments on Instagram.
Do celebrities respond to chats on Instagram?
Yes, they do. Although most times, these chats are managed by their social media managers. This is why sending meaningful and thoughtful messages to these celebrities would most likely get their attention. But remember that it might take a while before you get any response, so you have to be patient.
How do I start a conversation with a celebrity?
Engage in a personal conversation. Don't be afraid to tell the celebrity if their work has impacted your life. Talk about things you would discuss with anyone else if you want to make a personal connection. Get to know them and tell them why you like their work.