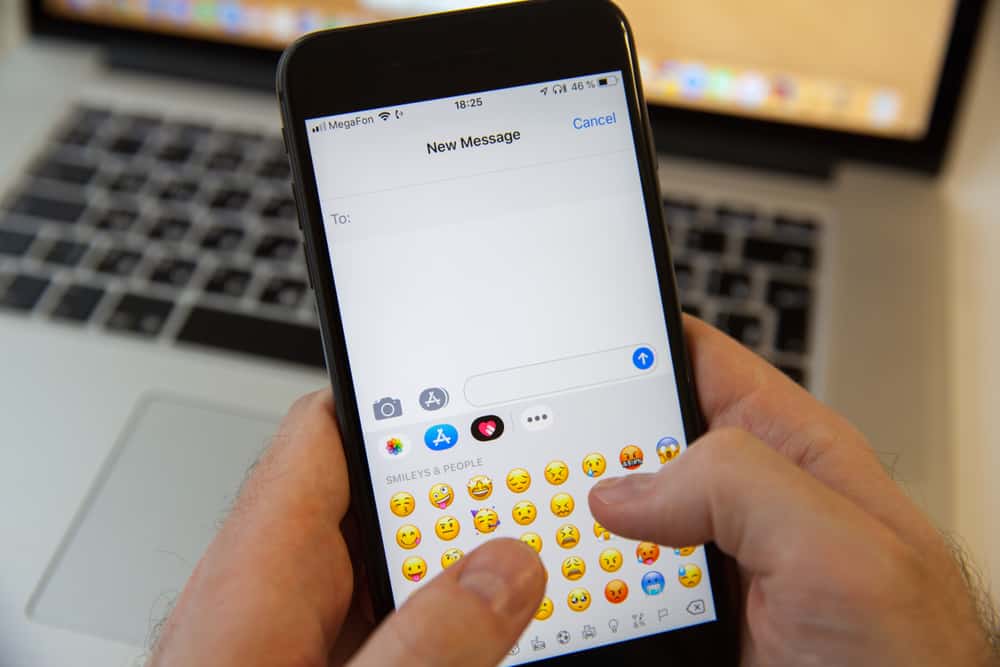 When sending someone a message, you may want to stress a given point, and that's best done using formatting styles like adding an italic to the word. That way, it will stand out, and someone can quickly notice the italicized word.
Different messaging apps allow users to italicize words, but for iMessage, that's a different case.
We will discuss whether it's possible to italicize in iMessage.
Unfortunately, it's impossible to italicize on iMessage. Apple is yet to add formatting styles to iMessage, and your iMessage can only be shared as plain text.
However, you can try pasting an italicized word and sending it to see if it works for your case. To create the italicized word, use other applications like Notes or Mail that support formatting styles. Italicize the word you want to use on iMessage, copy it, paste it on iMessage, and click the "send" button.
We will understand whether it's possible to italicize words on iMessage. Next, we will cover other options for italicizing texts on iPhone and conclude with a trick that may work in italicizing your iMessage.
Can You Italicize on iPhone?
Many writing applications offer different formatting styles, including italics. These formatting styles help emphasize different texts in a given word. When you want to stress a word, sending it in italics ensures someone can notice it.
As an iPhone user, you probably wonder whether using italics with different apps is possible.
Here's the thing, iPhone allows using italics for most of its applications. For instance, the Notes and Mail apps have formatting styles that include italics. However, other apps like iMessage don't allow formatting texts. They don't have such a feature.
Here's the general overview of using italics on your iPhone.
Open your application or text editor.
Tap and select the word you want to italicize.
Click on the "BIU" option.
Lastly, click the option for Italic, and the highlighted text will get italicized.
How To Italicize in iMessage
iMessage offers a convenient way of communicating with other Apple users over the internet without incurring carrier charges. All that's required is a stable internet connection, and your iMessage will be sent and delivered to the target person, provided they are online.
The challenge comes in trying to format the text you are sending. Unfortunately, Apple has yet to add different styling formats to the iMessage app. You can only send plain text, and features like italics are yet to be added to the iMessage app.
Well, this is disappointing as it limits you from sending a formatted message to add emphasis. However, we can try to italicize a word using another application, copy and paste the italicized word to our iMessage, and check if that does the trick.
We are using the Mail app for this case.
Open your iPhone and tap on the Mail app from your launcher.
Type a random text for testing purposes.
Click on the text, and tap on the "Select" option.
Drag the cursor to highlight the target section of the word.
Click on the "BIU" option.
With your text still highlighted, click on the "Italic" option.
Your text is now successfully italicized. Copy the entire text by highlighting it and clicking the "Copy" button.
With the text copied to your clipboard, open the iMessage app on your iPhone.
Open a chat thread where to test if the trick will work.
Paste the copied text containing the italicized section.
Click the send button to share the iMessage.
Hopefully, this trick worked in helping you share an italicized word on your iMessage app. If it didn't work, there is no other means you can try to use italics on iMessage as no italic features are added to the iMessage application.
Conclusion
Italics help format texts when using a messaging app or a text editor.
Unfortunately, iMessage has no formatting styles and doesn't offer room to use italics.
However, you can create an italicized word using another application and copy-paste the italicized word to see if that does the trick.