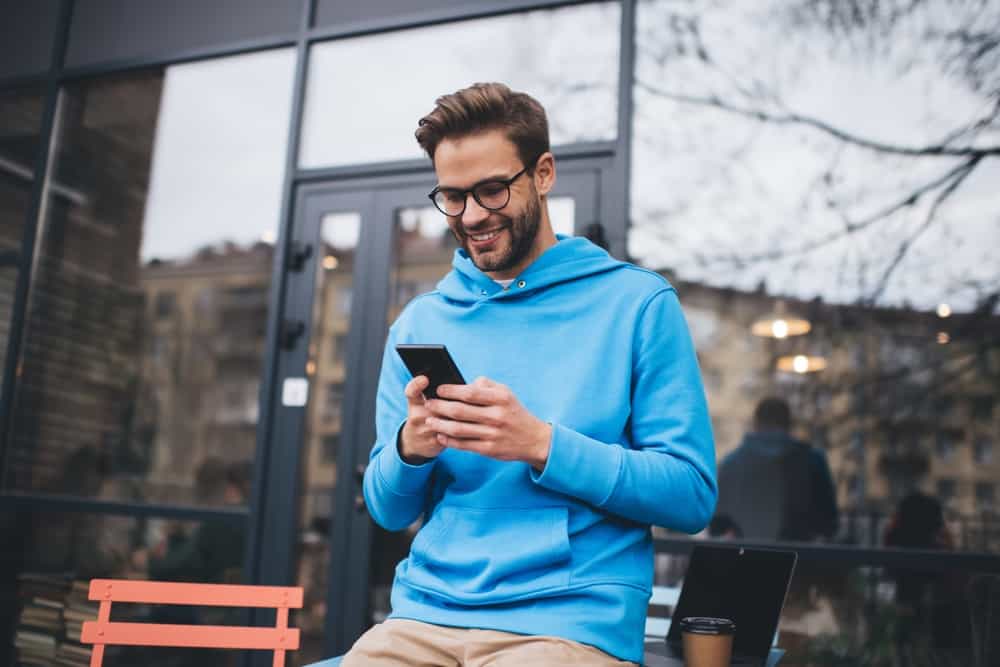 WhatsApp is currently among the most used social media apps, and with good reason. It has a chat function, video and voice calling, and status and file-sharing support.
WhatsApp is also popular because of its instant messaging capability. Unlike traditional messaging, WhatsApp lets you know if a recipient has received and read your message.
It's also convenient for forming groups and even for businesses, especially online businesses that demand constant communication with clients.
If WhatsApp is your go-to messaging app, it's natural to wonder how to impress a girl by texting on WhatsApp.
The most important thing to remember about impressing a girl on WhatsApp is to be respectful but fun. Limit your conversation to general topics at the beginning before discussing personal topics. It also helps to talk about things you like, for example, what you do during your free time, sports, music, and such topics. Talking about something you enjoy helps you be confident and pleasant, consequently impressing the girl.
If you're curious about impressing a girl on WhatsApp, read this post to the end.
Overview of Texting on WhatsApp
Before you begin impressing a girl on WhatsApp, there are a few things to understand.
The first thing to remember is WhatsApp is different from regular messaging in that it's more casual. If you just met the girl you want to impress, ask if you can text them on WhatsApp. This helps set the stage as they expect you to contact them.
Another thing to remember is to be mindful of the time you're texting. It's common for people to underestimate the role of time in starting and sustaining a WhatsApp conversation. People who are busy at work or school are less likely to chat or even receive your WhatsApp messages. Ask if you're unsure about the best time to text them.
Finally, remember to be polite in all your interactions.
Next, we'll give examples of how to impress a girl on WhatsApp
Impressing a Girl on WhatsApp
Good WhatsApp texting can make all the difference in impressing a girl.
If you're struggling with WhatsApp texting, there are a few tips and tricks to remember to improve your situation.
Tip #1: Ensure You Have a Display Picture
A display picture is the first step to ensuring you have a successful conversation with a girl on WhatsApp. It's crucial to remember that social media apps like WhatsApp are infested with scammers and hackers.
In most cases, people with ill intentions don't add profile pictures or use pictures downloaded from the internet. A good profile picture shows you are confident and have nothing to hide.
When adding a profile picture, consider a photo where you are enjoying a hobby or other physical activities you like. For example, if you play a musical instrument, your display picture could be your photo while holding it.
Even though a plain photo is fine, a picture where you perform a specific activity makes you relatable and provides a point of reference when discussing things you like.
Tip #2: Break the Ice
After adding your display picture, the next step is to text her. The best way to break the ice is to be unique.
One way to do this is to begin the conversation with more than just a "Hi." Instead, salute her, then introduce yourself.
Remind her where or how you met if it's your first time texting her. Here's an example of an excellent icebreaker you can use to impress a girl on WhatsApp.
'Hello, my name is Jason. We met at a concert in Queens last Friday. You looked lovely. I hope we can talk sometime.'
Tip #3: Be Calm
Another important note about impressing a girl on WhatsApp is to be calm and avoid sending too many texts simultaneously.
She might not reply immediately if it's your first time texting her. She could also be busy at work, school, or other activities. Wait until she's read and replied before you begin a conversation.
If you're susceptible to anxiety when talking to girls, it's best to turn off your read receipts so you don't think she's ignoring you when she doesn't reply to your text immediately.
Tip #4: Stick to Pleasant Topics
After beginning a conversation, maintain the discussion around general topics. Topics like religion and politics can elicit strong, sometimes offensive opinions. If you don't know what to discuss, ask her interest and tell her yours.
For example, if you ask her what she likes to do on weekends, and she tells you about going to restaurants to try new foods, you can ask which her favorite restaurant is.
You can also respond with some of the events or activities you like to do on weekends.
Tip #5: Be Interesting
Being interesting can be challenging at first, but it should be relatively easy after establishing a rapport. The most important thing about being interesting is to be confident and fun.
When texting a girl you like, use memes and funny quotes. Humor creates a relaxing environment which can go a long way in getting her to like you.
For example, if the girl you're texting enjoys trying out new restaurants, you can share pictures of restaurants you think she'd like.
Tip #6: Be Considerate
While being considerate can seem like an obvious suggestion, overlooking this critical factor can derail the conversation.
One way to be considerate when texting a girl on WhatsApp is to take a genuine interest in her views, opinions, and hobbies and to avoid one-sided conversations where you give her limited time to respond or express herself.
Summary
Impressing a girl by texting on WhatsApp is relatively easy when you know what to do.
The first thing to remember is to be confident, excited, and curious.
Additionally, be patient when texting and avoid sending too many texts before she replies to the first.
Remember to compliment her and stick to pleasant topics.