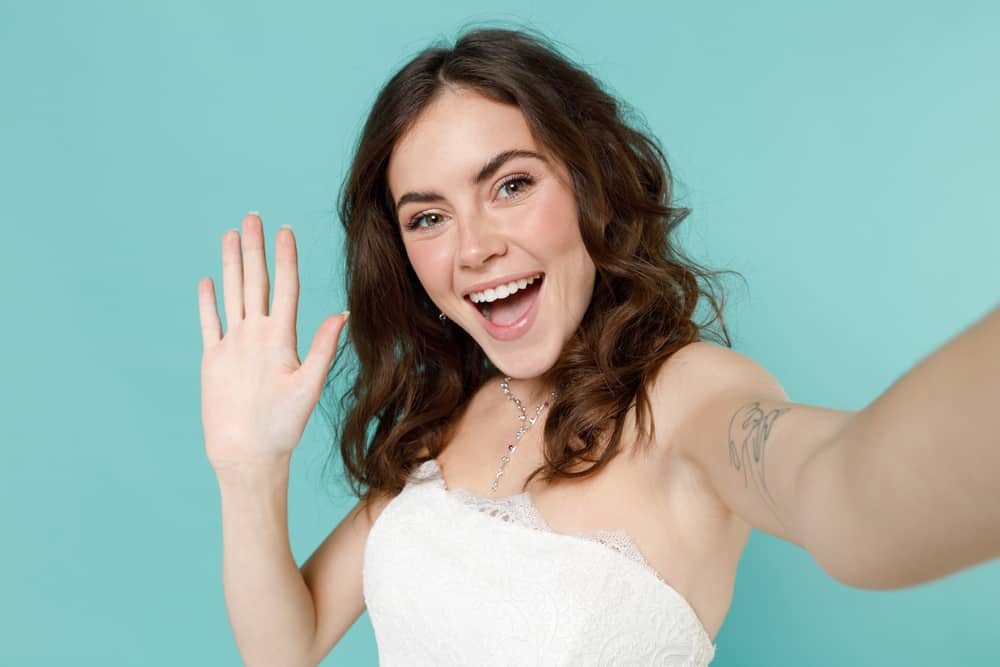 With COVID-19 still out there, many people prefer virtual gatherings to maintain social distancing. And if you're reading this, we can assume you are thinking of hosting a Zoom bridal shower.
Hosting virtual bridal showers should be straightforward if you have the right tools.
Ultimately, the only thing you need to secure is a PRO version of Zoom, so your meeting won't be limited to 40 minutes. You should also plan how to send out invites, provide food, and think of the activities during the bridal shower. If everything is prepared, start the meeting!
We'll walk you through the steps on how you can set a scheduled meeting on Zoom for the bridal shower and share some ideas on what to do during the event. 
Sending Out Invitations
You will need to let your friends and family know you are hosting a virtual bridal shower. Since the event is already virtual, we suggest sending out e-invites, so you don't have to spend money on printing the invitations. 
Many online tools can help you make a simple invitation card for your bridal shower. Some we can think of are Canva and Adobe Photoshop. 
If you have the budget, you can hire someone to make the invitations for you and send them out to your guest list. 
Getting Your Zoom Meeting Ready
Once the news about your bridal shower is out there, you should start configuring your Zoom meeting.
Since Zoom only allows 40 minutes per meeting for free users, you'd want to get a PRO account if you want to host a Zoom bridal shower. 
Purchasing a PRO account is not necessarily your first option since a paid account is costly. Instead, you can ask your friends and family if they have one and ask them to host the meeting/event for you. 
After securing a paid account, it's time to make a scheduled meeting and send out the link to your guest lists:
Start by downloading the Zoom client for your computer. Login to your account after installation. 
Click on "Schedule." This should open the scheduler window on the client. 
Choose your meeting preferences.

Topic – Enter a topic or name for your meeting, like "Andrea's Bridal Shower."
Date & Time – choose a date and time for your meeting. (Keep in mind that you can still start your meeting anytime before the set date. 
Time Zone – by default, the Zoom client will use your computer's time zone. You can select a different time zone if your guests are from other regions. 
Recurring meeting – this will set the Meeting ID to be the same for each session. 
Meeting ID – you can choose to generate a random meeting ID or create a personal meeting ID. 
Passcode – guests who will enter your meeting will be required to input a code before they can join the meeting. 
Waiting Room – you can enable this if you want guests to be redirected to a waiting area before the meeting starts. 
Host – select whether the host's video is on or off upon joining the meeting. 
Participants – choose whether participants' video is enabled upon joining the meeting. 

Click "Save" to finish. Now, all you have to do is wait for the day of your bridal shower and have fun! 
To avoid issues on the day of your Zoom Bridal Shower, we suggest creating a test meeting prior so you can familiarize yourself with the Zoom client.
Create a new meeting by following the steps above and ask your friends to join. You can then make the necessary adjustments to your meeting preferences to ensure everything is in order on the day of your bridal shower. 
Other Things To Prepare 
Once you are done with all the technicalities of the Zoom meeting, preparations for the bridal shower are like any other event.
Here are other things you should prepare before your bridal shower: 
Food – hosting any event require you to provide food for your guests. Since you are doing a virtual bridal shower, you can make arrangements with your guests and have food delivered to their homes. 
Gifts – opening presents is one of the most common traditions of bridal showers. Due to this, you'll have to provide your complete address to your guests so they can send their gifts and you can open them on camera. 
Decorations – improve the overall vibe of your meeting by placing decorations in your background.
Games / Activities – like normal bridal showers, you can have a lot of fun during virtual events. You can play games, watch movies, and do all sorts of activities you can think of. 
Conclusion
Overall, hosting a Zoom bridal shower isn't that complicated, given that you can sort out the technicalities of hosting a virtual meeting. As with Zoom, all you need to have is a PRO account to increase the limit of meetings from 40 minutes to 30 hours. 
Once you have that figured out, all left is to send out the invitations, plan the event and provide food. Some virtual bridal shower activities you can do is host parlor games, stream movies, drink together, provide yoga classes, and karaoke. 
At the end of the day, it's your bridal shower, and you can do whatever you want to have fun!