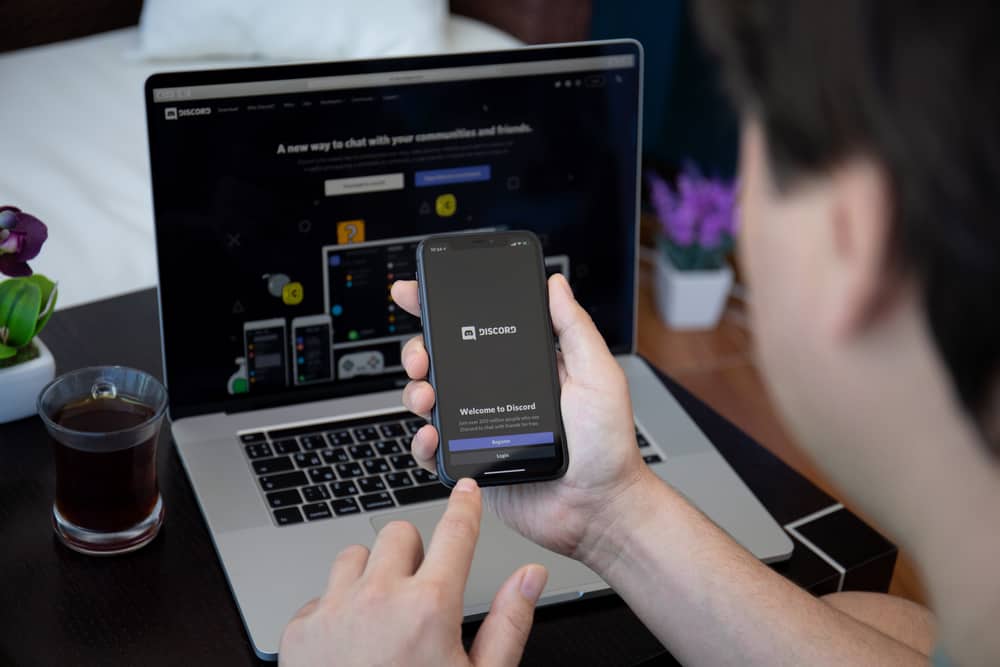 Reverb is a trending music bot that many people find suitable. The bot can help you play music on Discord, and there is no need to be alert about changing music when Reverb can do all the work for you. Moreover, the bot offers unlimited audio filters enabling you to have the best music experience on Discord.
Getting Reverb on Discord is easy and the same as adding most bots. When you want to add Reverb, you can do so easily by clicking on the invite button once you open the Reverb website. The website also offers configuration commands you can use to use Reverb.
The existence of numerous music bots may confuse you about the suitable one to choose. The guide has explained what Reverb is, why it is essential for your Discord channel, and how you can get it on Discord. Continue reading this post to learn more about using Reverb!
What Is Reverb?
Reverb is a music bot that has gotten many Discord users' attention for its convenient features. When you want to play music, there is no better bot you can use on Discord than Reverb. The application has proved to improve most users' music experience.
Why Should You Choose Reverb Music Bot on Discord?
When you join Discord, you may discover several bots, and choosing the best one can be an issue. You may wonder what makes Reverb unique and why you should choose it for your Discord channel. The following are the top features of Reverb, making an ideal music bot.
Reliability
Reverb is 99.9% reliable, and you don't have to worry that sometimes it will hang on you or fail to work. Thus, if you are looking for a music bot that you can trust to use anytime, Reverb is a perfect option.
Unmatched Music Quality
Reverb has made it possible to play the best quality music on Discord. If you have tried some music bots, you may discover input delays and lags that may ruin your music experience when playing a game. But Reverb is the best because of fewer input delays and downtime, ensuring high-quality music.
Numerous Music Filters
If you are one of those users who loves to try various music filters, Reverb offers numerous filters you can use when listening to music. Moreover, the filters enable you to change the taste of your music.
Support Numerous Streaming Platforms
If you love listening to music, you will agree with me you access music from numerous sites. The advantage of Reverb is that you can easily access various platforms like Spotify, YouTube, and more. Therefore, you don't have to limit yourself to a single streaming platform when using Reverb.
User Control
Reverb allows you to manage how you want to stream your misc. If you want to play with the volume controls, you can do them easily because it is easy to configure and use.
How To Get Reverb on Discord
Reverb is added to your Discord server by clicking on a link that will enable you to add it to your Discord. Although the bot is new and continues to be developed, you can add it as shown below:
Visit the Reverb website and tap the "Invite" button.
Once you click the "Invite" button, a new page requires you to log into Discord.
Once you log into Discord, you can select your server and click "Authorize."
Use various commands like setup, prefix, and toggled to configure it.
Once you have configured Reverb, you can access various filters using the Reverb command list and start playing music from your preferred platform.
Conclusion
Reverb is an excellent music bot you can trust when you want a bot that offers 24/7 services. The bot is suitable because of its numerous features, like allowing connection to multiple streaming platforms. If you want to learn more about Reverb and how to get it on Discord, this guide has covered you!
Frequently Asked Questions
How can I play music on Reverb?
Reverb has a command list you can use when playing music using the bot. The various commands you can use include volume, replay, skip, shuffle and remove, to mention a few. Moreover, you can check the appropriate commands if you want to loop through music or create a queue.