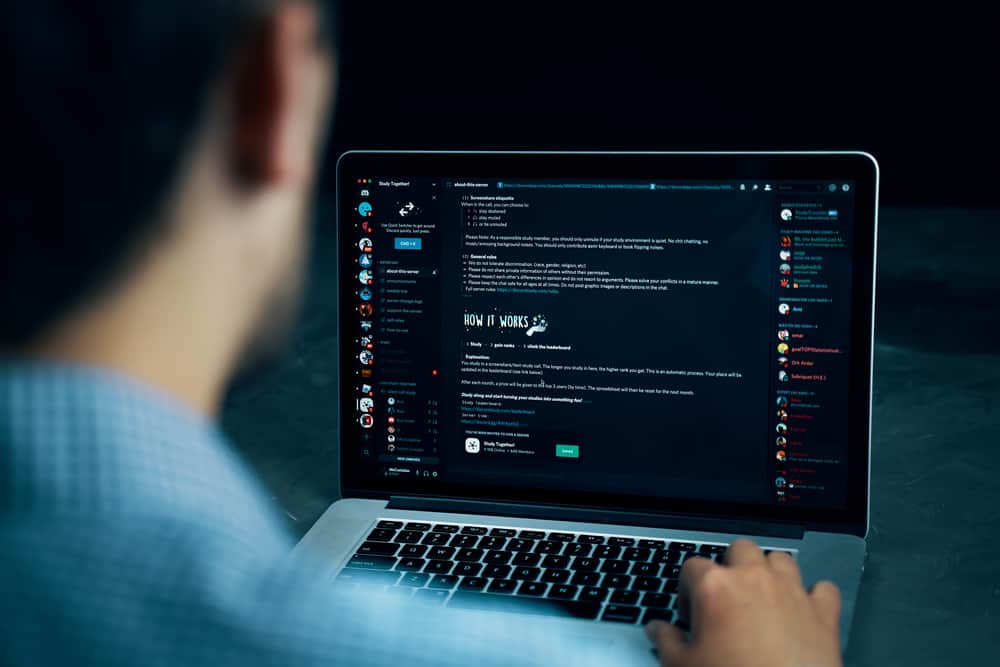 Discord is one of the world's most popular VoIP and instant messaging platforms. It is a great place to converse through text, voice, and video and hang out with friends and communities.
It is used by tens of millions worldwide and has facilitated great communities for games, programming, and much more. Every user on Discord has a profile. Sometimes, you may wonder how to view someone's profile on Discord.
Open Discord and navigate to the user whose profile you wish to view. Next, right-click on the user's avatar and select the "Profile" option to reveal the complete profile.
This article discusses how to view a Discord profile and identify a username and user tags on Discord. It also explains how to view your profile data on Discord.
Profiles on Discord
Viewing discord profiles is a great way to know the people in your community. It helps you track users on your friends list across servers.
A user's profile usually contains essential information, like the servers you share and the nicknames on each server. It also helps you to track these individuals through different servers.
From the user's profile, you can send them a message if they are on your friend list or add them as a friend if they are not.
You also block them, which hides all previous messages and removes them from your friend list. You can opt to remove them from your friends list.
How To View Someone's Discord Profile?
Viewing a user's profile is a straightforward process that requires access to Discord and the internet.
Here is how to view a discord profile:
Open Discord on your PC.
Locate the user whose profile you wish to view.
Click on the user.
Click the avatar in the menu to reveal the complete profile.
You can also right-click the user's avatar or username and select 'Profile.' When you click on the user's avatar, it will reveal some basic information about the user. This will include their roles and status, username, and notes.
How To Differentiate a User Tag From a Username?
It might be confusing for a new discord user to see the same user have different names and nicknames. Although all users have the same username, they may assign different names to themselves on different servers.
The name you see on their profile is their username, but they can appear with different names in the chats. When using the Drexel CCI server, users are assigned nicknames that cannot be changed.
The user tag refers to the username followed by a '#' symbol and four digits. This number is unique to every user on the discord platform and is usually randomized.
Only users who purchase the Discord Nitro can customize their tags and make it anything they want.
How To Check Your Profile Data?
If you want to keep track of your profile data, you can get this information from the Discord Package. Discord Package is an open-source discord package explorer that helps to read your data.
Here is how to check your profile data using the Discord Package:
Open Discord on your PC.
Click on the settings icon at the bottom left.
Select 'Privacy & Safety' under 'User Settings.'
Click on the 'Request Data' button at the bottom.
Click on 'Request My Data.'
Click the link sent to your email to download the JSON file.
Upload the data file and explore its contents.
It can take up to 30 days for Discord to gather your stats and send them to your mail.
In Conclusion
Discord is a great platform to converse with people from across the world. It is a free social media platform where you can make friends and create communities with gamers and developers.
The first step to making the best use of Discord is adding friends. Not to worry. This article discusses the process of viewing a discord profile and how to check who viewed your profile.
FAQs
Can a Discord Nitro user use any tag?
Yes, they can. This is as long as the tag is unique and no two people share the same tag.
How can I search for someone's profile?
If you know the user's tag number ID, launch the Discord app and click on the Discord icon in the top left corner. Next, type the tag into the search bar at the top left and click on the user's profile.