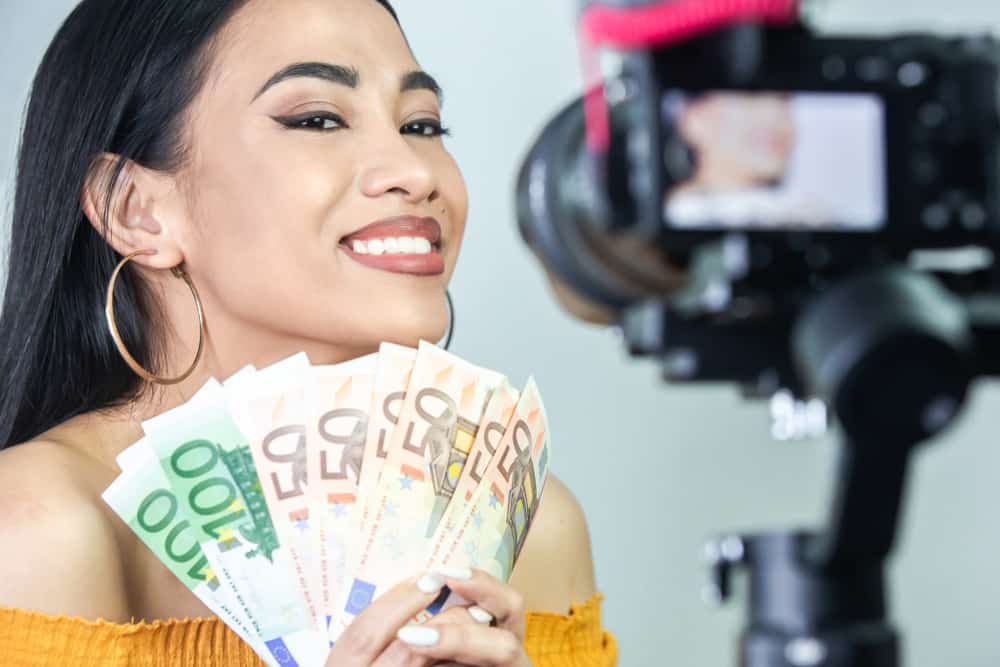 When you want to create a YouTube channel, a common concern is understanding how it works and how long it takes to get monetized on YouTube. You will start earning through different options like ads when you get monetized.
YouTube follows the given criteria before it accepts someone into the program, and we will understand how long it takes before your channel gets monetized.
To get monetized, your channel must have over 1000 subscribers and have attained over 4000 watch hours in the last 12 months to get accepted into the YouTube partner program. When you apply, you can get accepted within a few days, with a maximum of 30 days. If your application gets rejected, you can re-apply after 30 days.
Are you curious to know how YouTube monetization works? This post explains all details about YouTube monetization. We will cover the steps for monetization and discuss how long it takes to get monetization on YouTube.
What Is YouTube Monetization?
When you create a YouTube account, one of the goals is to make money. YouTube allows creators to earn through the content they create and share. However, you must understand how monetization works to know how best to maximize it.
YouTube monetization involves applying for the YouTube partner program to start making money on YouTube. When you monetize your channel, you will start earning from it and can make it your passive income or full-time job, depending on the effort you put into your channel.
YouTube monetization is done through the YouTube partner program. When your application gets accepted, you can monetize the channel differently. The common ones include running ads, affiliate marketing, brand deals, channel membership, etc.
Any income earned will be channeled to your AdSense account. For instance, YouTube gives the creator 55% of the income earned through ads. Thus, the more views you get, the more income you earn.
How Long Does It Take To Get Monetized on YouTube?
When your channel is new, the goal is to reach the partner level. The YouTube partner program requires you to meet different requirements before applying for it and getting accepted.
The requirements are the following.
Your channel must have at least 1,000 subscribers.
You must have reached 4,000 watch hours within the last 12 months.
Your content must align with YouTube's guidelines and terms of service.
You can apply for YouTube monetization with the steps below when you attain these requirements.
Open YouTube on your computer.
Click on your profile picture at the top.
Select the "YouTube Studio" option.
Click on the "Monetization" option on the left.
You will see a button confirming you are eligible to apply.
Click on the blue button and review the YPP terms of service.
Add your AdSense account or create a new one.
Once you submit your application, wait for YouTube to review it. You will be notified about the approval if you are accepted into the program.
When you get the approval, your channel is now ready for monetization. YouTube will begin running ads on it relating to your niche, and any revenue you gain will appear in your AdSense account.
YouTube monetization will take a different duration. To make your application for the YouTube partner program, how soon you meet the requirements will determine how long the monetization will take. If you manage to reach the threshold within a month, you can make your application.
However, other creators have taken over a year to attain 1000 subscribers and 4000 watch hours. Again, YouTube can approve the monetization within a few days to 30 days. So, it takes no specific time to get monetized on YouTube.
Focus on meeting the YPP requirements. Once you do, submit your application and wait for approval.
Conclusion
YouTube monetization doesn't have any specific duration for you to use it. However, your duration to meet the requirement will determine how soon you can request to join YPP. YouTube will approve your request between a few days and a maximum of 30 days.