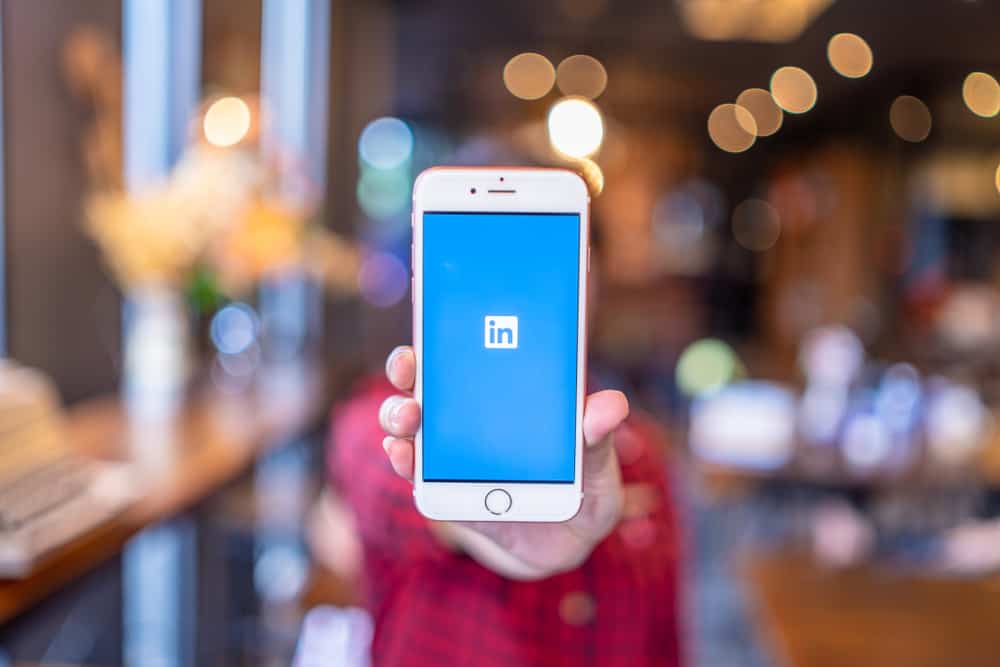 Standing out from the crowd is an immensely challenging task. It is even more intense in the professional world as recruiters get flooded with hundreds of resumes. Here's when a good LinkedIn profile can help to distinguish you from others. LinkedIn allows professionals to maintain their brand in the job market. It also enables them to better position themselves.
LinkedIn is the most powerful professional social networking platform having 722 million professional profiles. Besides, it has over 30 million companies and their employees. It allows job seekers to connect with companies in the comfort of their homes and recruiters with a wide range of talent. It is like Facebook of the professional world, allowing networking with professionals.
Since there are millions of professional profiles, it is a heck of a task to stand out. One way to stand out is by getting verified on LinkedIn. Request verification, get a four-digit code on your company email address, enter it, and ta-da, you have a verified LinkedIn profile now (with a blue tick). You can also enhance your credibility by adding a verified skill badge.
To give confidence to potential employers on the authenticity of your profile, getting verified on LinkedIn is one way to go. Keep reading for more on the process of getting verified on LinkedIn.
Why Is It Important To Get Verified on LinkedIn?
The blue stamp or badge on nearly all social media platforms (Facebook, Twitter, and Instagram) shows the account's legitimacy. 
For example, the Instagram account of Christiano Ronaldo with a blue tick will tell you that this is his legit account. The rests are fan pages or fake ones. Do not interact or disclose your information to them.
Similarly, LinkedIn has now too launched a way to verify the legitimacy of any account. Getting a verified LinkedIn profile will make you stand out from the crowd. It shows that all the information given by the user is valid, therefore, verified by LinkedIn with the badge. Any candidate with this extra layer on their profile instantly sounds more credible to every eye viewing the profile.
We all know how people jazz up their LinkedIn profiles by adding experiences and skills they do not even possess. With this verification feature, you can make your work experience seem more legit and authentic. This feature positions the candidate as a verified professional, making their personal brand stronger. 
Similarly, this feature makes recruiting process one step easier for employers. Employers do all background checks from employment to credentials to criminal history to prevent any fraud or scam potentially damaging their business image. With this feature, LinkedIn vouches to the employer on the authenticity of the candidate's work experience. 
How To Get Verified on LinkedIn
Now the big question is, how can you get verified on LinkedIn?
This process is not as arduous as it sounds. All you need to do is— request verification from LinkedIn (from LinkedIn Lookup App). Now patiently wait for some days (fingers crossed!) to get the four-digit number on your company email address.
Now enter that code on your LinkedIn Lookup App, and Viola! You are now a verified professional with a checkmark (blue tick).
Please note not all people not having LinkedIn blue tick have false information. Some people might not have a blue tick because they have not finished their verification process. 
LinkedIn Influencer Program
Another way to enhance your credibility on LinkedIn is to get invited by LinkedIn Influencer Program.
LinkedIn has an invite-only LinkedIn Influencer Program, limited to only 500 people. Unlike influencers on other social media platforms, the influencers on LinkedIn are masters in their fields. The main idea behind the program is to enable people to become better professionals by learning from masters.
Successful people like; Bill Gates, Richard Branson, and Mohamed El-Erian are in this program.
The chances of getting an invite to this program are slim, but if you become an unofficial LinkedIn influencer and gain an audience — LinkedIn will start noticing you. Not only that, but other businesses will also note you and give you lucrative opportunities.
Verify Your Skills To Stand Out
You can verify skills and get a verified skill badge to distinguish yourself from others claiming to have the same skill. It will further strengthen your profile and attract more job opportunities. With this feature, you will be more discoverable by potential employers, and the chances of you landing the job get better by one-third.
The test measures your skills in specific areas. LinkedIn offers skills assessments in various areas, including technical, business, and design skills. So, you can test your skills in a particular language to proficiency in Microsoft Excel. 
The results of the skills are private. So, if you pass it, you can share it publicly; if not can keep it confidential. After working on the craft, you can retake the test to better your scores (after three months of a wait). You need to take the skill assessment test every year to keep your badge.
Besides, through free LinkedIn learning courses, you can enhance your skills.
Other Methods To Increase Your Credibility on LinkedIn
Add Certificates and Other Credentials: In the Licenses & Certificates sections, you can add your certificates, honors, awards, and other accolades to strengthen your profile's credibility. Similarly, you can also paste the link to the copy of your credentials to boost your overall personal brand.
Recommendations also amp up your profile: Recommendations also make your LinkedIn profile appear legit and plausible. These are personal testimonials by people who worked with you indicating how was the whole experience. Include the relevant recommendations from the individuals you think will add value to your profile.
Conclusion
Getting verified on LinkedIn is a simple process that involves requesting the verification and entering the four-digit number forward on the LinkedIn Lookup App. 
Verification on LinkedIn enhances the credibility of the information on your profile and makes you stand out. Similarly, by verifying skills, you make sure employers know what you write on your profile is genuine, not a tactic to grab their attention.
So work on these ideas we presented. We hope these will enhance your visibility and credibility by positioning you better in the job market.