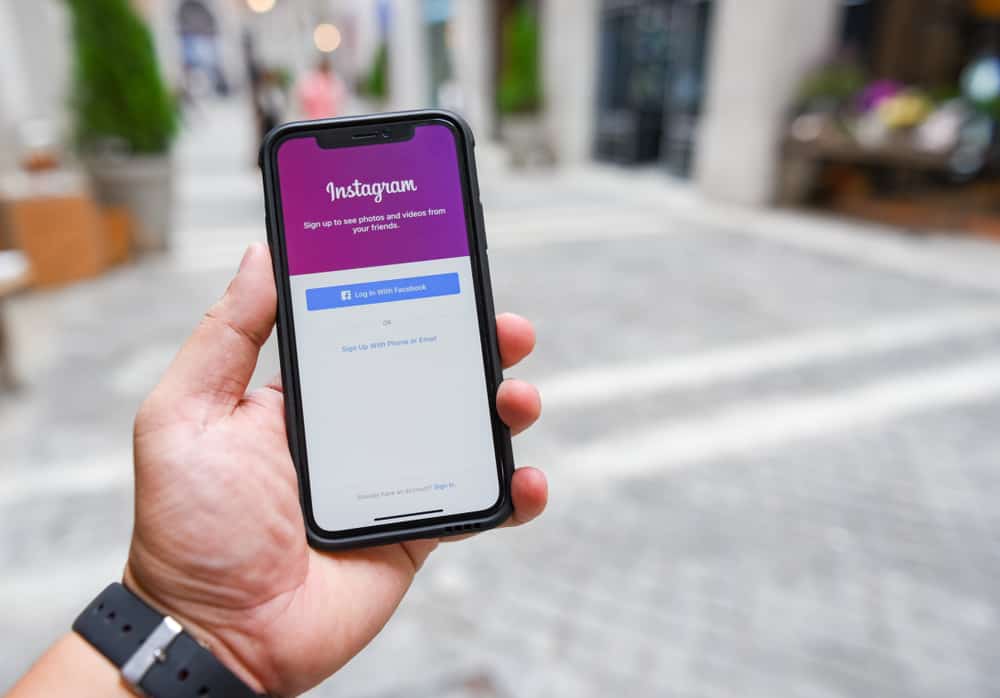 According to SemRush, Instagram ranks number 7 as the most visited website globally. That's 2.9 billion visitors per month. Now, these visitors don't just scroll through their feed. In a survey, Instagram for Business discovered that 44 percent of users on Instagram use the platform to shop weekly. This is music to every business owner's ear.
Unfortunately, setting up a business account on Instagram and advertising your catalog isn't going to convert your viewers to sales, especially if you're a brick-and-mortar business. Instagram opens you to prospects all over the world. So, unless you're running a global setup, you'll be missing out on good business.
You can draw revenue to your local business by gaining local followers on Instagram. How? You can employ several techniques to increase your local following, like working with influencers, using geotags, running localized giveaways, and using localized ads.
In this guide, we'll walk you through surefire ways to gain local Instagram followers so you can deliver your quality products and services faster and more conveniently. Plus, you get to draw in more revenue. Let's dive in.
Work With Local Influencers
A local influencer is an Instagrammer in your vicinity with about 1K–10K followers who creates relevant content for their audience. Much like the one conducted by Markerly, many studies have found that teaming up with influencers increases engagement exponentially.
Why? Local influencers have established themselves as trustworthy voices in your local community so that they can sway an audience in your favor. They also understand your industry space and target audience, so they can help scale your business.
As good as this sounds, finding the right influencer is difficult. Here's how to discover the correct local influencers to collaborate with for maximum results:
Influencer Hashtags
You can search for influencers on Instagram by using a hashtag term in the search feature. Input a term relevant to your niche to find the top posts using that hashtag.
Here's what we mean. For example, if you run a restaurant in New York, your search will look like this: #newyorkfoodbloggers or #newyorkrestaurantblogger.
You can then sift through the pile to find influencers who create content most relevant to your niche.
Google Influencers
Finding local influencers through hashtags can be repetitive and tedious but effective. However, if it's not up to your lane, you can simply Google your search term.
Continuing from the example above, you can google "New York food bloggers Instagram."
See? It's an easy way to get local Instagram influencers relevant to your niche. Your next step is to peruse an influencer's results that stand out to you and get to work.
Use Geotags
Instagram geotags are the specific longitudes and latitudes at which you post content. This means you can tie all your content to a particular location, which helps build local followers.
Here's how to geotag your Instagram post:
Upload the image or video you want to post. Instagram allows you to add tags, captions, and locations on the next screen.
Here, select the "Add location" section. Automatically, Instagram compiles a list of the locations near you so you can tag them in your post.
Tap on a location from the list if you like any. However, if you want to input your location, click on the ">" sign and type in your preferred location. Instagram will autosuggest new locations as you type your term to ease your search.
Additionally, you can geotag existing posts in your account. Here's what to do:
Find the post you want to geotag and click on the three dots in the top right corner.
In the pop-up menu, select "Edit."
Choose "Add location…" in the following interface so you can input your tag.
Once you're done, repost the content, and the changes will appear.
You need to ensure that you have your phone's location turned on for Instagram, as it needs permission to share your location.
Run Promos and Giveaways
Another effective way to attract local followers is to run local promos and giveaways. Here's how this works.
Let's assume you're a clothing store in New York. If you're giving 40 percent off clothing to shoppers in New York, you'll most likely pull in New York-based customers who want your product with the added incentive of a discount. As a result, you'll have more followers from New York crawling into your profile than followers from Atlanta.
That's why it's recommended to avoid general promos and giveaways. If you're giving away gift cards, a user from anywhere in the world can redeem them, hence their interest in your promo.
Additionally, you can collaborate with other local businesses relevant to your niche to do these promos. This way, you enrich your giveaways and attract more followers for all parties involved.
You can try out these ideas if you don't know where to start:
Trivia contests
Tag a friend
Best caption contests
Like and share to win contests
Follow to win contests
Feel free to get creative with your promos and giveaways. The more fun and engaging, the better.
Use Localized Ads
You can use ads to hyper-target your local audience and grow a following. Instagram allows users to choose the target location for their ads, so you can capitalize on this feature to expand your local following.
This way, you can select between countries, regions, and cities, down to addresses. You can even use the radius meter to determine the area you want to centralize your ad.
Running ads, however, comes at a fee, so make sure your budget can handle it before you begin. Also, it's better to run your ad over an extended period than for a day.
Final Thoughts
One way to filter the Instagram user noise and find prospects you can convert into sales is to target a local audience. As we've seen, there are several ways to do this.
You can work with influencers who already have a local audience, geotag your posts so local users can find them, run localized giveaways, and run ads that target specific locations. These tips should be enough to draw in local followers.
Remember that consistency here is critical. You can't expect skyrocketing results on your first day. Whatever the case, these techniques are your best bet to gain organic local followers for your business.