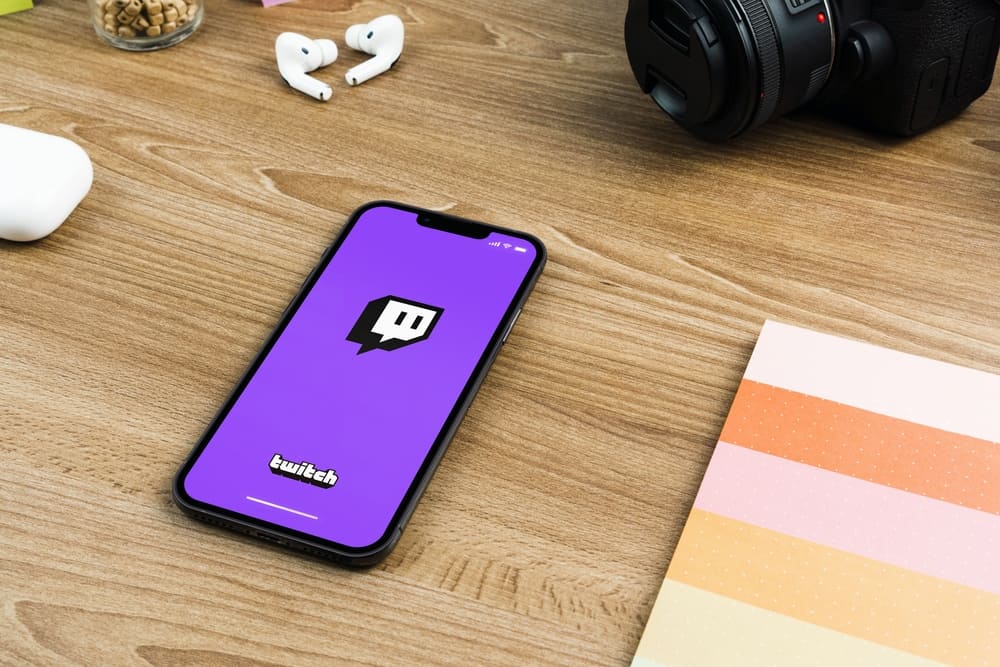 An audience is the backbone of a successful content creation career on any social media platform, including Twitch. If you're a Twitch fan considering making videos on gaming content or other niches like how-to videos, lifestyle, tech, and art, it's crucial to understand how to get followers.
Understanding the best techniques to appeal to your audience will enable you to create a subscriber base within the shortest time possible and eventually start monetizing your content. There are various strategies to get followers on Twitch.
The first is to identify your target audience. Defining your target audience allows you to create high-quality content your viewers like and relate to. Another way to get followers on Twitch is to maintain a regular livestreaming schedule. Consistency is essential in appealing to your viewers, as they know when to expect your videos. Ensure you create a sustainable schedule to avoid burning out. Finally, be creative and fun by creating unique content.
This post highlights tips and tricks to get followers on Twitch.
Overview of Getting Followers on Twitch
Twitch has over 140 million active users and approximately 31 million daily visitors. These user numbers make it an excellent platform to join and pursue content creation.
Besides having relatively high user numbers, Twitch has a vibrant Affiliate and Partner program that allows creators to monetize their content after attaining specific prerequisites. These prerequisites include the following.
Getting 50 followers.
Gaining 500 live streaming minutes in 7 unique broadcast days.
Averaging 3 concurrent viewers on your livestreams.
If you're considering content creation on Twitch, knowing how to get followers is paramount. Having a plan is an excellent way to avoid typical mistakes and help you build an audience relatively fast.
In the next section, we'll discuss tips and tricks to get followers on Twitch.
Tips For Getting Followers on Twitch
As noted above, content creation on Twitch can be a rewarding income avenue if you have a following. However, it helps to know which mistakes to avoid and how to build a sizable audience. Here are pointers you can utilize.
Define Your Audience
Twitch mainly comprises gaming communities but has other content niches like art, tech, entertainment, crafts, and how-to videos.
Before you begin broadcasting on the app, understand which audience you wish to appeal to and what content they enjoy.
Defining your audience gives you clarity and helps you focus on creating suitable and relatable content.
Have a Unique Profile
Your Twitch profile is the first place potential followers view when visiting your channel. This means you have to ensure your profile represents your Twitch brand uniquely and professionally.
The best way to do this is to have a distinctive logo legible on the Twitch mobile app and desktop version. Add a cover photo consistent with your brand and an offline image so new followers don't see a blank section when visiting your profile.
For your bio, consider what makes you stand out from other creators in your niche. Ensure you keep the bio brief and concise.
Define Your Objectives
Noting your objectives is an excellent way to track your progress and measure success metrics like the number of followers you gain after a predetermined period.
Remember to keep your goals achievable and break them down into smaller, easy-to-implement steps. For example, if you aim to get 10,000 followers in three months, you can set a weekly goal of a thousand followers.
The 1000-followers goal is achievable but, most importantly, keeps you on track to achieve the 10,000-follower target in good time.
Create a Live Streaming Schedule
Like the introduction notes, consistency is a significant part of getting followers on Twitch. This means you must create a live streaming schedule your followers can use to know when to expect your broadcasts.
Like setting objectives, a live-streaming schedule should be sustainable to ensure you don't burn out. If you're starting, try scheduling broadcasts two or three times a week, then adjust your schedule as you advance and learn your audience.
Create Engaging Content
Quality and engaging content play a significant role in building an audience on Twitch. The first step to creating engaging content is to research your target audience.
This will help you learn creative broadcast ideas to help you stand out from creators in your niche. Additionally, host fun and interactive events like game and challenge nights and giveaways.
Invest in High-Quality Equipment
Having crisp and clear live streams goes a long way toward attracting followers to your channel. Remember, viewers will only watch your broadcast long enough to learn your content if the video is clear and buffer-free.
This makes investing in good quality equipment a priority as it helps position you as a professional streamer who takes his craft seriously.
Summary
Getting followers on Twitch can initially seem daunting to Twitch users considering becoming streamers.
However, with the above-outlined techniques, your audience should grow in a few months.
Some pointers include creating a schedule, defining your audience, and having a unique profile.