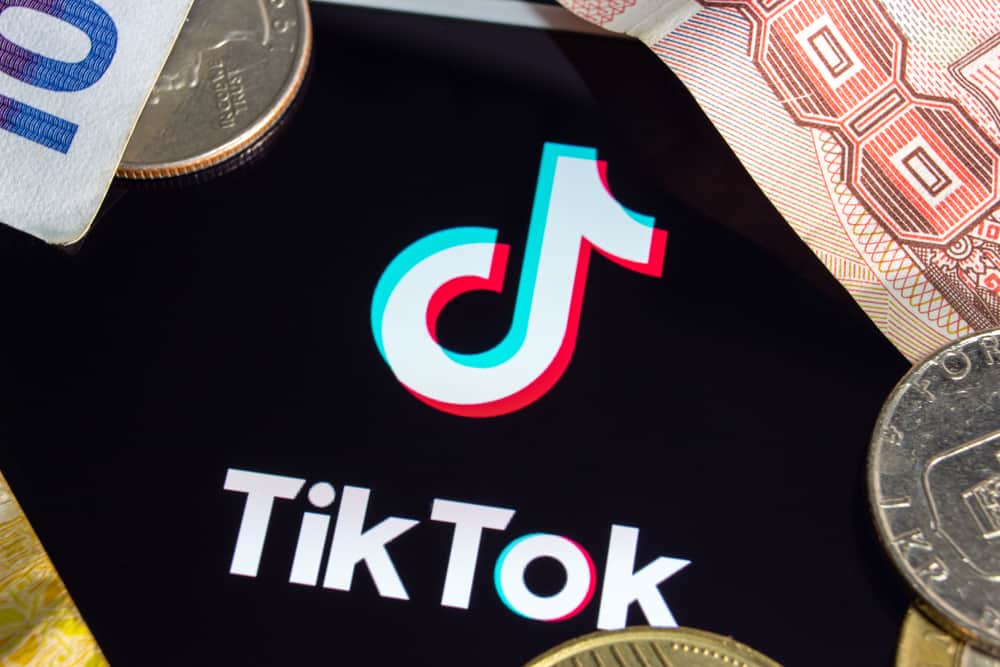 Once Musical.ly and now TikTok, the platform came a long way before it became the fastest growing social media platform. Part of the appeal of TikTok lies in the fact that ordinary people create content for ordinary people. Everything is simple yet fun in the world of TikTok.
Like any social media platform, TikTok provides many opportunities for budding influencers and content creators to earn money. One way to make money on TikTok is by getting gifts or donations on your Livestream videos from people. Users can buy these gifts from TikTok's virtual currency — coins.
You can recharge or buy TikTok coins from varying bundle options with costs depending on the exchange rate. Go to the 'Balance' section in settings, tap the "Recharge" button, select any bundle and use any mode payment option. Once you complete the transaction, TikTok will add new coins to your current balance.
So, if you love the work of a content creator on TikTok and want to buy virtual gifts for them, then keep on reading!
Everything on TikTok Coins
Before we even begin to talk about how to get this TikTok virtual currency, a.k.a coins, first understand what TikTok coins are.
TikTok coin is a TikTok currency that only works in the TikTok ecosystem (do not confuse it with cryptocurrency). These coins are bought via real money and possess different values based on the exchange rate. 
Note
TikTok coins are non-refundable.
How To Use Coins on TikTok?
We know how social media influencers make money. For example, on Instagram, the influencers get paid for partnering with brands on their posts, stories, etc.
In TikTok, getting gifts or donations is one of the ways for any content creator to add to their revenue stream.
This gifts or donation system on TikTok is pretty much similar to Twitch. In Twitch (a game platform, in case you did not know), you can support your favorite streamer through your subscriptions, engagement, and donations.
TikTok gifts or donations system is a revamped silhouette of Twitch tipping; only here, you are tipping the video makers instead of streamers.
When you like a creator, you can tip them and share your appreciation through your gifts on their Livestream broadcast. You can only buy virtual gifts to shower on your favorite TikTokers from TikTok coins.
You can also send gifts on those TikTok videos with the gift icon in their comments. According to TikTok, this feature is not available in every country.
As a content creator, these gifts will help you stay motivated. First, they will boost your morale naturally and can provide instant feedback.
Second, you can convert them into diamonds, which can be converted into real money, thus a way to monetize your TikTok. You can withdraw this money into your Paypal account.
Besides, these diamonds also exhibit the popularity and appeal of a particular TikToker.
Once you have more than 1,000 followers, you can only accept gifts on your Livestream broadcast.
Similarly, you have to be above 18 years old to give away gifts to anyone.
To support your favorite TikTokers with gifts and diamonds, you need to buy them. You can only buy them with TikTok coins.
Let's learn how to get TikTok coins to shower not-so-expensive (yet very impactful) gifts for your favorites on TikTok.
How To Buy TikTok Coins?
To buy coins on TikTok, follow these straightforward steps:
Launch the TikTok app on your mobile device.
Tap on the "Profile" tab in the bottom right corner.
Tap the hamburger menu icon in the top right corner.
Select "Settings and privacy."
Select the "Balance" option under the "Account" section.
Hit the "Recharge" button.
Select the number of coins you want to buy and tap the button on the right side.
Select the payment method and confirm your purchase.
Upon successful transaction completion, the new coins will reflect in your coins balance.
The value of coins will vary due to exchange rate fluctuations. One coin's current value in the USA is 1.3 cents (subject to change). The USA coins prices are as follows:
– 100 coins = $1.29
– 500 coins = $6.45
– 1,000 coins = $12.9
– 5,000 coins = $64.5
– 10,000 coins = $129.
Now, you can buy various virtual gifts (Panda, Italian Hand, Love Bang, Rainbow Puke, etc.) from these coins to donate to your favorite TikTokers. 
Every time you buy a gift, there will be a deduction in your coin balance.
Other Ways To Get TikTok Coins
Now, if you open YouTube and type how to get free coins on TikTok, you will find tons of free hacks to earn them.
As interesting as it sounds, I am afraid to tell you that attempting these hacks can prove to be extremely dangerous. You might face repercussions like getting yourself banned from TikTok.
Plus, you can never be saved from scammers and cybercriminals. So before becoming the victims of these malicious schemes offered by third-party apps, weigh the dangers.
You can get your account information stolen, devices hacked, banking information stolen, personal data breached, and a lifetime ban from TikTok.
The only ways you can get free coins are — when someone donates, or you participate in any TikTok challenge where winners get free coins.
Similarly, you can also earn points and rewards through the TikTok referral program.
Zynn is a new TikTok copycat in the market that allegedly pays users to watch videos. Users can get money, while Zynn earns money by running Ads.
The Final Words
TikTok gifts and donations are a great way to show appreciation to your favorite TikTokers and help them grow further.
TikTokers can monetize their live stream broadcast through your gifts which they can turn into actual money, as discussed in the article.
To do all this, you need TikTok coins to purchase virtual gifts for your favorite content creators. You can buy TikTok coins only in the TikTok app through your Debit or Credit card, PayPal, etc.
Once you buy coins, your coin balance will show in the app, which you can use to purchase virtual gifts.