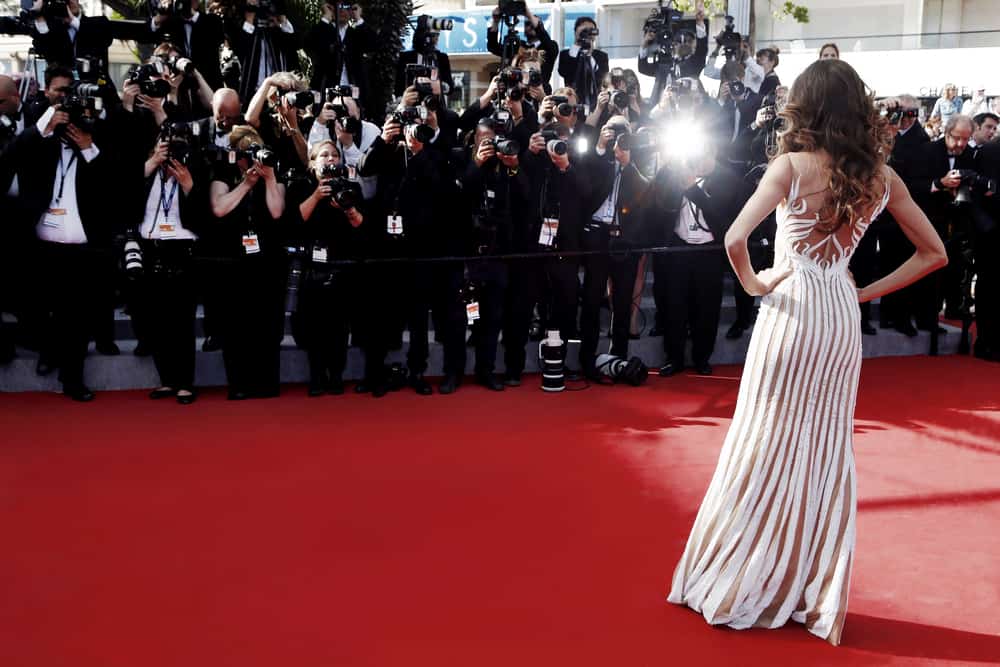 Instagram is home to millions of celebrities showcasing their lifestyle and selling their brand to several million others.
It's the app where you, a loyal fan, can keep up with the celebrity's daily life and special events and also show support in ways you can online.
However, if you're a loyal and ardent follower of your favorite star, you might even get a follow back if you get it right.
So, how to get a celebrity to follow you on Instagram?
You can get a celebrity to follow you in several ways, which include sharing things to get you noticed, creating a fan page, using hashtags, sending a direct message, reposting their photos or videos, and being 100% supportive. However, you should know when you're being a loyal follower from when you're being creepy, which might result in the opposite of a follow back – getting blocked.
In this article, we'll go over how you can execute each of these actions to get you a follow from your favorite celebrity.
Celebrities and Fans on Instagram
Instagram is the social app virtually all celebrities use more than any other app.
This is because it allows them to promote their work efficiently while providing an avenue to keep their fans up-to-date about their lives off-limelight.
For the fans, Instagram makes you feel closer to your favorite stars because you'll tend to get first-hand information from posts they share.
These days, celebrities share breakup news, gender reveals, food diets, and other things on Instagram before any other social app.
It's almost like they're normal beings seeking to be entertained as much as you.
As such, it's no surprise when a celebrity follows back a follower that makes them feel supported and safe through their activities on the app.
Everyone likes to be friends with their favorite celebrities, even if it's online as a follow-back.
So, if you're wondering how to get a follow from your favorite celebrity, here are some things you could practice on your Instagram.
How To Get a Celebrity To Follow You on Instagram
Here are the five methods to get a celebrity to follow you on Instagram.
Method #1: Get Creative With Your Comments
It shouldn't be stated that to execute any of these actions, you must follow them already.
It'll also be highly beneficial if you have their post notifications turned on to know as soon as they drop a post on Instagram.
You can execute the first action to get your favorite celebrity to notice you and eventually follow you back.
You should get creative with your comments and stand out from the thousands of others that will also be commenting on their posts.
Fans often drop an emoji that symbolizes the celebrity's fanbase, which keeps them with the multitude.
For instance, Beyonce's followers are known to comment with the bee emoji to convey being fans of the music star.
You have to stand out from this multitude by sharing actual written comments that express originality and support for the celebrity.
There's a chance you'll get the attention of the celebrity better if you're witty while sharing your honest but supportive comments too.
When you engage the celebrity often this way, there's a chance they'll reply to your comment one day, which marks the beginning of being noticed.
Method #2: Share Posts and Reposts That Get You Noticed
As a fan of your favorite celebrity, you want to share posts not centered on the celebrity unless you create a fan page.
If your page is aesthetic with posts about yourself that show you're invested in the celebrity's life, you stand a great chance of being followed.
For instance, sharing posts of you taking coffee while listening to a song by your favorite artist now and then will give you credibility.
Posts of you attending their events and using their songs, quotes, and fan symbols in photos and videos will also help you get a follow sooner than most fans.
In addition, reposting your favorite celebrity's posts goes a long way in getting you noticed.
Reposts are a way to amplify your favorite celebrity's voice on a social platform like Instagram. You give them better publicity on new projects, viral trends, and normal posts.
When you're 100% supportive, a follow back can be the way for the celebrity to personally thank you.
Method #3: Tag Them and Use HashTags on Your Posts
For many of the posts you make from the above section, you should try to tag your favorite celebrities to it. However, you should get creative with tagging them not to get painted as a nuisance.
For instance, you don't want to post something about family time and tag your favorite celebrity with no ties with you or the rest of your family.
However, you could post a video of your family getting together and bonding over one of their world, e.g., songs, music, or movie, and tag the celebrity to it.
That way, you're not desperately trying to grasp their attention but giving them publicity on one of their projects while drawing attention to your account.
If you're one that already comments creatively on their posts, you could be earning yourself a follow at this point.
In addition, you should use hashtags related to the celebrity or their trends in your post. Use a hashtag on your posts for their new projects, classics, viral video challenges, fanbase, or nicknames.
If a celebrity is going through trends set by them and your account pops up with all you've been doing before, they'll recognize you as a loyal follower and might give you a follow back.
Method #4: Send a Direct Message
This option is the borderline between creepy/stalker and being a loyal follower. As much as celebrities want to be connected with their fans, they also have boundaries that should be respected, and a fan desperate for a follow might be crossing the line. Hence, you want to be careful with what you send as a message to your favorite celebrity.
There's a trend widely seen on Instagram and other social platforms where you slide into your favorite celebrity's DM with their song lyrics.
Of course, if your celebrity is a music artist, you can try this method not to appear creepy.
Also, some fans genuinely ask about the well-being and welfare of their favorite artists in their DMs, and you can be part of that small group.
The chances that a celebrity reads your message are pretty low, but trying is better than not doing anything at all.
Method #5: Create a Fanpage
This option has a better chance of getting a follow from your favorite celebrity than most other options.
This is because fan pages are accounts dedicated especially to celebrities.
Every post on the page will be a picture of the celebrity, an upcoming event, a new project, an award, achievements, and everything else related to the celebrity's life.
You also should have a good number of followers on that account to get noticed and followed by the celebrity it's tailored after.
Although building such an account might take a while, the results of a successful fan page outweigh the efforts.
Conclusion
With these action points, you could get the attention of a celebrity on Instagram and get that follow you deserve for your efforts.
But remember not to overdo it so you don't appear creepy to your favorite celebrity.