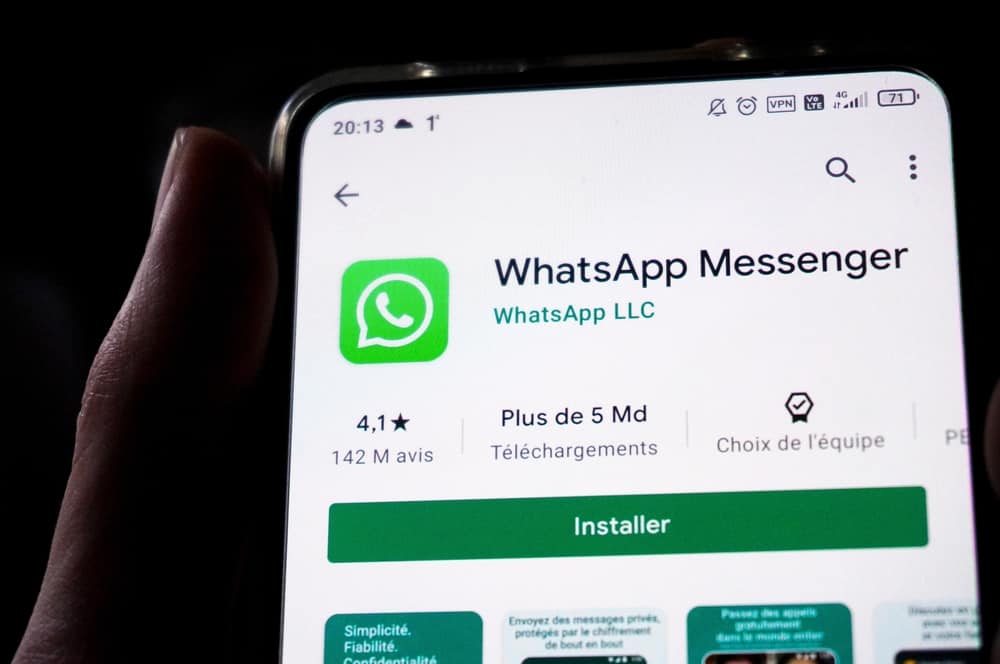 One fun feature offered by WhatsApp is WhatsApp status. Here, you can share your moments with your friends.
Whether it's your adorable pictures, short videos, or memes you want to share, WhatsApp has covered you.
When you upload your WhatsApp status, people you've saved and who have saved your contact will view your status updates. However, WhatsApp status sometime faces issues and must be fixed.
Many WhatsApp status errors occur when you try to upload your status. If you are getting this error, there are different ways to fix it. The common solutions include fixing your internet connection, using a different picture or video, adjusting your phone's date and time, updating WhatsApp, and checking the status of WhatsApp servers.
Today's post will cover reasons why WhatsApp status often fails to upload. Once we understand the causes, we will discuss different ways you can fix the problem to ensure your WhatsApp works as expected.
Why Is WhatsApp Status Not Uploading?
WhatsApp is an excellent messaging platform. When you have something interesting you want to share with your friends, you can upload it to your WhatsApp status, and they can view it from there. However, only people you've mutually saved each other's contacts can see your WhatsApp status.
While uploading a picture or video to your WhatsApp status is a simple task, sometimes you will get errors when uploading the status.
If you get an error hindering you from updating your WhatsApp status, below is why this is the case.
Reason #1: Weak or No Internet Connection
You can't upload your WhatsApp status if you don't have an internet connection.
Again, if your internet connection is unstable, WhatsApp won't complete uploading the status and will result in an error.
Reason #2: Issues with WhatsApp Server
Every user will be affected when WhatsApp experiences an issue on their, such as a server outage.
Server outages can quickly make your WhatsApp status not upload as expected.
In such a case, you should check the status of the WhatsApp servers to verify whether they cause the problems you are facing with your WhatsApp status.
Reason #3: Wrong File Format
With WhatsApp, there are various supported files that you can conveniently upload to your status.
However, if you get a case where you try uploading an unsupported file format, the upload will lead to an error unless you change the file format of the video or image.
Reason #4: Outdated WhatsApp
Sometimes, you may have an outdated WhatsApp version that will hinder your normal activities.
The outdated WhatsApp version could have glitches or a bug that will affect its performance causing, including hindering you from uploading your WhatsApp status.
How To Fix My WhatsApp Status
It's unfortunate when your WhatsApp status fails to upload.
Nonetheless, there are different fixes that you can use to get rid of the error and manage to upload your WhatsApp status.
Fix #1: Use a Strong Internet
If you notice a weak internet connection, consider switching to a stable one.
Sometimes, turning on and off airplane mode helps reset the internet connection.
Also, try switching between mobile data and Wi-Fi to check if that will save the day.
Once you fix your internet connection, try re-uploading your WhatsApp status.
Fix #2: Update Your WhatsApp Version
Open your Play Store or App Store and update WhatsApp to the latest version.
When you have an updated WhatsApp version, you will eliminate any bug affecting WhatsApp.
Fix #3: Use Supported File Formats
When uploading a picture or video, ensure its format is MP4, AVI, MKV, or 3GP.
If you fail to upload files in these formats, you will face an error with your WhatsApp status.
You can use a media file converter to change the format of the media file you want to upload.
Fix #4: Check WhatsApp Server Status
When you suspect WhatsApp has an issue with its servers, check its status, and if the problem is with WhatsApp, you must be patient and let them fix it.
Fix #5: Change the Date and Time
An incorrect date and time on your phone will quickly affect your WhatsApp status. Hence, ensure you adjust it to the correct one.
Conclusion
WhatsApp status failing to upload could be due to different reasons.
We've discussed these reasons and offered various ways you can use to fix these problems.