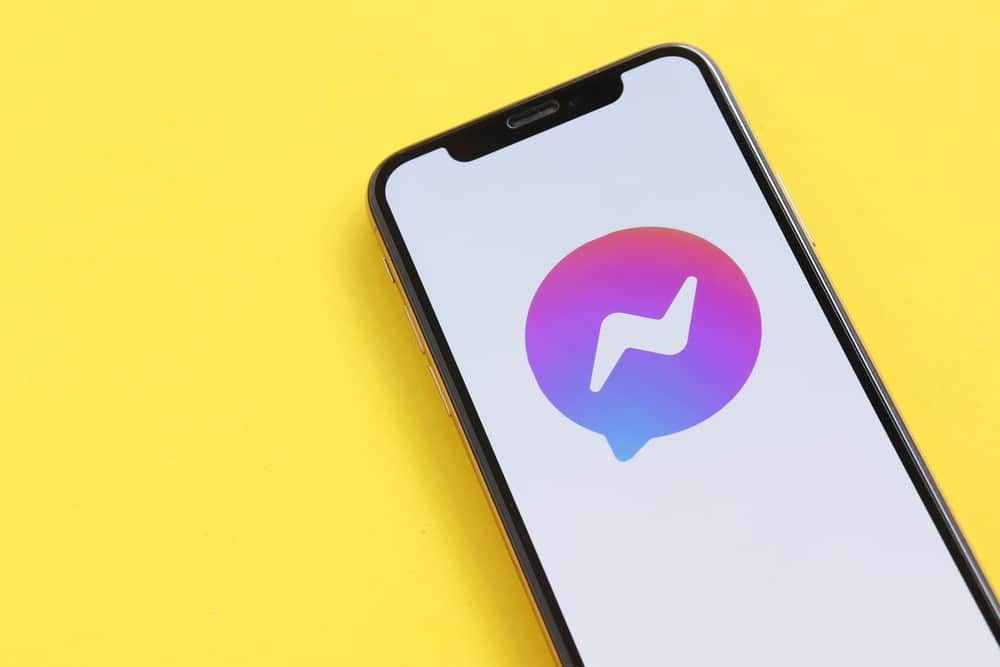 At times, we are curious to know who keeps our children or spouses busy and smiley while on Facebook Messenger.
Does Facebook provide a means to spy on another user? Can one know who you're conversing with on Facebook Messenger?
Facebook doesn't provide a means to spy on other people's Messenger. But there are various tools one can use to snoop on someone else's Messenger. They effectively monitor who someone is interacting with on Messenger. mSpy app is one such tool. You can also use social engineering tricks to see who your children or spouses are interacting with on Facebook Messenger.
We understand that your kids' social media indulgence may be giving you sleepless nights. Don't fret. We've got you covered. We'll show tricks and techniques to spy on them as they browse through Facebook messenger. Let's get started.
Why Snoop Into Someone Else's Messenger?
It's not weird or strange to want to know who someone is speaking to on Messenger. You probably have an up-to-scratch reason to sneak into their Messenger.
It could be your child is at risk of pedophilia. Perhaps you're worried about a cheating spouse, one of your employees may be trying to sell your data, or you're simply curious.
So, sneak into it if you're eager to know their whereabouts.
How To Sneak Into Someone Else's Messenger?
Facebook Messenger boasts of tight security measures that keep users safe from intrusions. The platform uses end-to-end encryption to safeguard users' conversations.
No one should read, let alone access someone else's Facebook Messenger without their password or devices.
But it doesn't mean one can't sneak into someone else's Messenger. You can bypass Messenger's end-to-end encryption with the right tools and tricks. It may be tasking, but possible.
Here are different techniques to surveil someone's Messenger and get to know who they are talking to without being in serious trouble. 
Method #1: Use a Keylogger
Keyloggers are legal if you're using them for a legitimate reason. Keyloggers work on someone else's devices without alerting them. The keylogger will silently monitor every depression on their keyboards.
So, use it if you're worried about who your kids are talking to while on Facebook Messenger. All you'll require is a reliable keylogging app.
Examples of keyloggers you can use are mSpy or uMobix. They are the best option if you're attempting to monitor your child's Facebook Messenger.  
mSpy
mSpy works well on Android and iOS devices. But it is the best option for an Android phone. You'll have to pay a small fee to use the keylogging app.
mSpy will track the phone's contact list, log history, chat history on various social media accounts, and sent and received messages.
The app will also track what the targeted phone owner does on Facebook Messenger. You'll see the time and date they converse with anyone via Messenger. However, you'll need the target phone to install and use the app.
Follow the process below to use mSpy on an Android device:
Go to mSpy and register an account.
Choose your device. Choose "Android."
Select a plan. You can pick a one-month, three-month, or twelve-month subscription.
Add your desired package and check out.
You'll receive a confirmation email with an attached link. It redirects you to the control panel, your username, and a password.
Go to Play Store on the target's phone.
Tap their Play store profile.
Tap "Play Protect."
Tap the settings button (gear icon).
Deactivate "Scan apps with Play Protect."
Open the browser on the target's phone.
Tap the google search box.
Paste the link sent to your mail into the search box.
Click "Download."
Install the mSpy app.
Tap "Allow" on all popup windows.
Fill in the registration code.
Tap "Complete Installation."
Go back to your phone and access your mSpy.
Access the control panel and monitor their Facebook Messenger activity.
uMobix
uMobix also works well for Android and iOS. It's the best substitute for mSpy if the target's phone is an iPhone. You'll get more features and enhanced capability with uMobix.
uMobix lets you remotely install uMobix and register an account on the target's phone. You don't need to have the device at hand. You'll need the target's iCloud credentials.
Use the app if you wish to surveil your child's Facebook Messengers because there is a likelihood you already have access to these credentials.
So, follow these steps:
Go to uMobix.
Choose a package and check out right from the website to complete the purchase process.
Add iCloud credentials of the target's phone to the user account.
The uMobix team will remotely install it on the target's devices.
Go back to your uMobix and start tracking their Messenger activities.
Method #2: Manipulation
Social engineering techniques can also help you snoop onto a target's Facebook Messenger and monitor their activities. It's the best option if you can't access the target's phone.
But you'll have to manipulate them into giving you their password. If you can't trick them, guess their password.
Password guessing might work. Avast conducted a survey and established that 83% of us use weak passwords for our social media accounts.
Most people turn special dates like birthdays or anniversaries into their Messenger password. So, guess it! You may guess it right if your target is someone close to you.
Method #3: Forgot Password Technique 
You'll need their username and access to their email credentials or phone number. The "Forgot Password" technique will let you reset the person's password to get unlimited access to the target's Facebook Messenger.
Use the browser to reset the target's password. It's easier than using the app:
Go to messenger.com in an incognito tab.
Click the "Forgot your password?" option.
Enter the target's email address or phone number.
Click "Search."
Choose how you'd wish to receive the code.
Click "Continue."
Reset the password and use the password to log in to their Messenger.
You can still use the "Forgot Password" technique if you know but can't access the email address or phone number they used to set up their account. But you'll have to use a device they use to access Facebook Messenger.
Open messenger.com.
Press the "Forgot your password?" link.
Enter their email address or phone number and click the "Search" button.
Click the "No longer have access to these?" option.
Enter an associated email that you can access and click "Continue."
Reset the password and log in to their Messenger.
Use a phishing app to access the person's email address as a last resort.
Final Touches
Using keyloggers is the most reliable way to monitor someone's Messenger. It's obscure and dependable. Besides, you don't need any tech skills to use keyloggers.
You'll need to buy and install it on your target's phone. All in all, you're not limited to these tools or options. You can use other tricks and techniques to monitor who your kids, spouses, friends, or employees are talking to online.
But ensure you're doing it for a legitimate reason to avoid dealing with legal issues.
FAQs
Can one tell when someone is on a call on Facebook Messenger?
Yes, it is possible. Try calling the person via Messenger. If they are on another call, Facebook will notify you that they're currently on another call. You can also check their activity bar status or ask them.