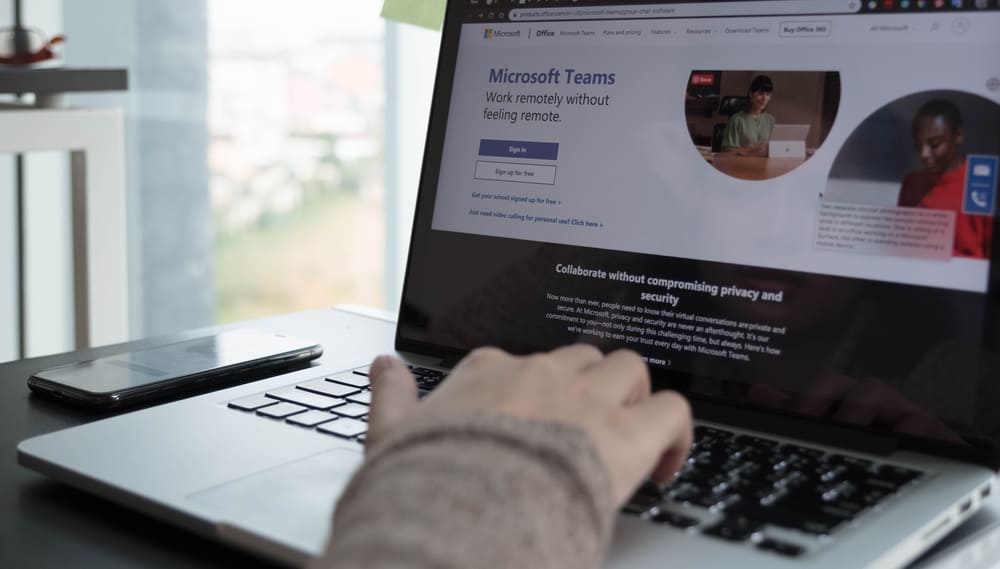 When Microsoft launched its business communication platform Teams in 2017, it did not know how big this platform was about to get during the pandemic.
Microsoft Teams is a business communication and collaboration platform launched as a family of Microsoft 365 and Office 365 suites. The protocol comes with many features and third-party app integration to help businesses.
The platform became famous for its communication functionalities and features across business teams. It allows you to align all your stakeholders toward the business goals.
You should optimize your Microsoft Teams performance for enhanced productivity to get the maximum benefits. So, how to optimize Microsoft Teams?
To optimize Microsoft Teams' performance, the admin/owner can follow these tips:
– Teams app must be up-to-date across all team members to limit inconsistencies.
– All team members must meet the hardware requirements of Microsoft Teams.
– There must be no connectivity issues.
– Disable hardware acceleration for improved performance.
– Good quality input and output devices for virtual meetings.
Let's explore different techniques by which the business manager/administrator can optimize Microsoft Teams' performance to enhance their team's productivity.
Tip #1: Teams App Must Be Up-to-Date
An outdated app can cause lagging, freezing, and crashing issues.
All these occur due to the inability of the older version to deal with glitches or bugs. Additionally, with the updated app, everyone can access all the latest features to collaborate better.
All team members using Microsoft Teams must update their apps to the latest version for Android, iOS, Windows, or macOS clients.
Only then can you optimize the platform's performance and remove any inconsistencies across the team.
To update your app, follow these steps.
On PC
Follow these steps:
Launch the Microsoft Teams app on your PC.
Click on the profile name.
Click the "Check for updates" option.
On Mobile Devices
Follow these steps:
Go to App Store or Google Play Store.
Search for "Microsoft Teams."
If you see the "Update" button, tap on it.
Bonus Tip
Make sure to delete the app cache if any team member still experiences the lagging issue with their app. If they access Microsoft Teams on the browser, clear the browser cache.
Tip #2: All Team Members Must Meet the Minimum Hardware Requirements
You cannot optimize Microsoft Teams' performance and productivity if your team members' hardware devices do not meet the minimum hardware requirement for the protocol.
Microsoft has explicitly issued the minimum requirement for different devices and infrastructures.
If any member's hardware does not match these requirements, they cannot access many features effectively.
Check out the hardware requirement for Microsoft Teams app here!
Make sure your team members comply with these requirements for fruitful results.
Tip #3: All Team Members Must Have a Good Internet Connection
To have an optimal Teams experience, the connectivity strength of all team members' devices matters the most. When you are having an important online meeting, any member with poor connectivity can cause inconvenience for all others.
Nevertheless, it is difficult for you to gauge the network bandwidth of each employee working remotely, so Microsoft Teams devised a solution to fix this dilemma.
Microsoft Teams offer a test to assess the performance of every member's network. For the optimal user experience, the score on the test must be at least 60.
Ensure all your team members comply with the test requirements and report to you. In case any member's internet lags, they must upgrade their connection. 
Limit the traffic to your internet data by limiting the use of other services deteriorating the Microsoft Teams experience.
Tip #4: Disable GPU Acceleration To Improve Performance
If any team member encounters any lagging or performance issue on Microsoft Teams, it can affect the overall productivity of all team members. The administrator must address this issue.
Sometimes the enabled GPU acceleration could be triggering this issue. So, recommend they fix this issue following these steps:
Open the Teams desktop app.
Click on the three-dots menu icon.
Go to "Settings."
Select "General" from the panel at the left.
Uncheck the "Disable GPU hardware acceleration option."
Restart the app.
Tip #5: Good Quality Input & Output Devices
If your teams need to collaborate on video calls constantly, each must have good-quality input and output devices for an optimized experience.
Your team members must have a good-quality microphone so others can hear them properly.
Additionally, the output devices like headsets or speakers should be good quality to listen to the instructions. Similarly, the camera quality must be good for video calls.
Additional Tip: Channels Management
The productivity of your teams will increase if you manage channels properly.
You must keep general channels public for everyone where you post announcement materials. For specific teams, you should tailor channels as per their skills, functions, or even projects.
You can keep the channels private with zero access to outsiders for each department or project. It allows for better collaborations and more focus than public channels, where unnecessary conversations can take up all the time.
Bonus Tip
You can use tags to address your message to specific teams or members.
Round Up
Microsoft Teams is one of the most popular business collaboration and communication platforms. It became so popular that Microsoft slowly phased out its OG, Skype for Business.
If you are a team admin/owner, it is significant that you must strive to optimize Microsoft Teams to enhance its performance for better productivity.
We gave you some tips to help you limit any inconsistencies across your teams. It could involve you ensuring team members' hardware and internet meet the standard requirements.
Also, you must ensure everyone has an updated app and good-quality input and output devices during virtual meetings. Lastly, channel management is important for enhancing performance.
Hopefully, with these tips, you can optimize your Microsoft Teams performance.