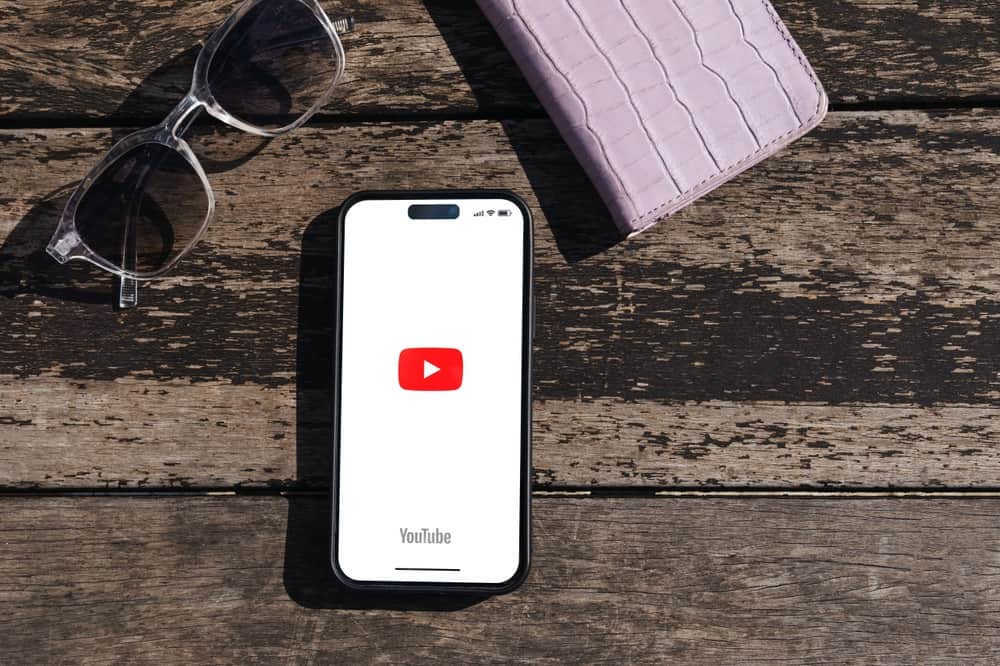 YouTube is a source of entertainment, awareness, learning, and inspiration. However, with over 114 million active YouTube channels, finding channels you like and those that offer value can be daunting.
While YouTube's search function offers some help, the algorithm can recommend channels that do not align with your interests. But how do you find good YouTube channels?
You can find good YouTube channels in various ways. These include using YouTube's search function and filters, YouTube recommendations, and third-party discovery sites. Also, you can ask for recommendations and reviews from friends with similar interests, subscribe to channels you come across, and like channels from familiar creators.
This post shows you many ways how to find good YouTube channels. Read on!
How To Find Good YouTube Channels
YouTube is a sea of content; finding channels that interest you can be challenging if you don't know where to look.
The search function offers some help, but YouTube's algorithm is not much help because it primarily recommends popular videos.
When you use YouTube for a long time, you'll realize the most valuable channels are not necessarily the most popular.
But how do you locate YouTube channels you like and meet your content needs? We've summed up the best ways to find good YouTube channels below.
YouTube Search Function and Filters
One of the best ways to find good YouTube channels is searching for a topic the good old way, then filtering through the results to find the best content.
Sometimes you'll find that the best channels aren't at the top of the search result, and you have to sift through several search results to settle on a video that provides value.
Subscribe to their channel once you find a creator that creates content that aligns with your interests. However, before subscribing, ensure they are a niche creator, not random channels sharing content on random topics.
YouTube Recommendations
Although the YouTube algorithm isn't perfect, it provides recommendations based on your watch history, search activity, and preferences.
For instance, if you watch a skincare routine video, the algorithm will recommend related videos from the same creator or top competitors in the same niche.
This is an excellent way to discover YouTube channels that interest you. Moreover, you can further filter the recommendations to narrow down your preferences. These filters include recently uploaded from your search and related ones.
Third-Party Discovery Sites
With so many YouTube channels on the platform, small and medium-sized channels may get lost in the shadow of the large popular channels.
Third-party discovery sites use user reviews, rankings, and testing to uncover hidden gems on the platform. You can use these directories to find good YouTube channels that interest you.
Examples of third-party discovery sites for finding YouTube channels include the following.
Channel Crawler – A search engine where you can filter YouTube channels by various aspects, including category, language, and number of subscribers.
Channel Hunt – A search engine of the best YouTube channels categorized into various categories, including sports, entertainment, fashion, and beauty.
Tube Spark -A directory for niche-specific YouTube channels.
YouTube Learn – YouTube Learn handpicks the best educational channels to make your search easy.
Reddit – Reddit's r/ChannelWatch subreddit is a good source of recommendations for the best YouTube channels.
Ask for Recommendations
Online communities are hands down the best sources of ideas because they consist of people that share your interests.
It makes sense to ask for recommendations for the best travel YouTube channels from a travel community on Facebook or Reddit. Ask your friends and people with similar interests if you are looking for a good YouTube channel in a particular niche.
For instance, if you are looking for the best YouTube Channels for DIY crafts, look for ideas in online communities and friendships built along DIY craft ideas. It could be your Instagram followers, members of a Telegram group, Facebook group, or Twitter.
Subscribe to Channels You Come Across
Hear us out; instead of actively looking for good YouTube channels, why not stream videos randomly and subscribe to a channel if you like its content? This technique can be slow, but it is one of the best ways to find great channels.
Suppose you are a big fan of gaming content. When you search for gaming content, you'll get several recommendations. Select the videos that impress you and stream the content.
Once you finish the video, select another one from the recommendations or watch more from the creator. If you find content that meets your streaming needs, subscribe to the channel to receive notifications for future videos.
Subscribe to Familiar Channels
Unless you are new to social media, you have interacted with YouTube creators on other platforms. It is common for creators to share their content across various platforms, especially video-sharing platforms.
For instance, a musician will have a profile on YouTube, Facebook, Twitter, TikTok, and Instagram.
If you interact with the celebrity on other platforms and enjoy their content, why not subscribe to their YouTube channel to get more of their content?
Wrapping Up
Finding good channels to follow on YouTube can be challenging, with so many channels to choose from.
Use the search function and filters, third-party directories, and YouTube recommendations to find good YouTube channels.
You can also ask for recommendations from like-minded people or follow familiar channels.