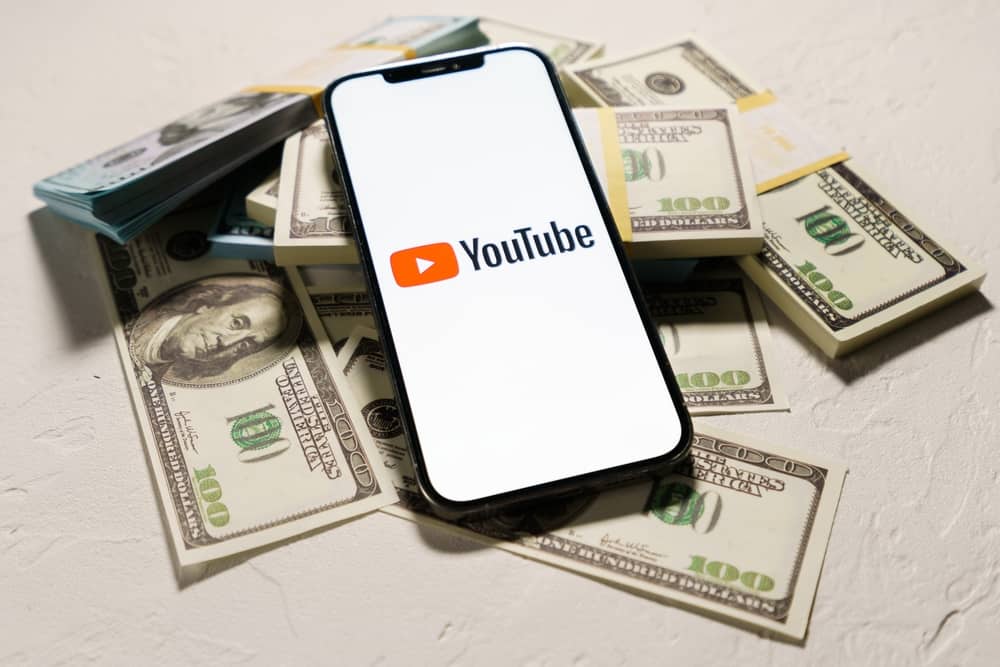 It is inspiring how people who had no means now earn millions from their videos on YouTube.
Many YouTubers who started uploading homely videos shot on their cellphones with poor sound quality now have big brands seeking and wanting to collaborate with them.
They did not grow overnight. It took them years of work and patience to achieve this success.
If you also want to become a "famous YouTuber" and make bucks to pursue it as your career, then know there are many ways to make money from YouTube.
The one we are shedding light on is via sponsorship or ads. So, how do you get sponsors on YouTube?
These are some tips that can help you in gaining sponsorship on YouTube eventually.
1. Plan your content, audience, and niche carefully.
2. Create engaging content to get more views and subscribers.
3. Be consistent.
4. Increase your reach and visibility.
5. Join influencer marketing platforms.
6. Reach out to brands/companies for ads.
Once considered a hobby, it is now a full-fledged career path for many. You can make money from YouTube through various means, and one of them is sponsorship or ads. Let's explore it more!
Ways To Get Sponsors on YouTube
There is no easy way to get noticed on YouTube. Your channel will grow once you get noticed, and your content speaks volumes. You will be able to make money through various means on YouTube.
Sponsorship is one such means that every budding YouTuber must achieve. Let's learn some ways you can get sponsorship on YouTube.
Tip #1: Plan Your Content, Audience, and Niche
This is the first step before you even decide to create your channel. You must clearly understand your target audience and the niche where you want to create your videos.
Your channel must not be "One Size fits all." It should be specific to attract a specific group of people. For instance, if you like gaming, your content must revolve around it and target gamers.
Once you clearly understand your audience and niche, you can plan your content thoroughly. YouTube algorithm will also promote your channel to people with specific interests, enabling you to grow further. All this can make your dream of getting ads on YouTube come true.
Tip #2: Engaging Content To Get More Views & Subscribers
Your YouTube journey revolves around your content. The content is the King! Your content should be engaging enough to attract views to your channel and, most importantly, retain them. Audience retention is key.
You can employ various tactics to grab the audience's attention, but if your content is not interesting, you will lose their attention, and your channel will not grow.
Once you have enough subscribers and views, you will meet the YouTube Partner Program eligibility criteria to earn from YouTube. Once your channel gets monetized, then you will garner sponsorship.
As per YouTube, your channel will get monetized if you have 1000 subscribers with 4000 public views in one year. Similarly, in the case of YouTube Shorts, 1000 subscribers with 10 million views in the last 90 days make you eligible.
Tip #3: Be Consistent
In YouTube, consistency is the key. Your content must be of quality and consistently posted. You cannot expect it to grow on YouTube if you post once in a blue moon. Post daily if you can.
If you are consistent, YouTube algorithms will likely push you up in the search results and recommendations.
Tip #4: Increase Your Reach and Visibility
You must strive to enhance your visibility on YouTube. You can use various optimization techniques like SEO practices for your title, description, and hashtags to increase the likelihood of you appearing more in front of people every time they search for something.
Alternatively, you can get the help of other social media networks to promote your channel. You can also run ads on your channel on various platforms to increase your visibility.
Additionally, you can collaborate with other influencers and YouTubers in the same niche to increase your reach. Once your reach is increased, your content is what retains your audience. With more views, the chances of you getting more ads are higher.
Ensure to keep your thumbnail intriguing enough for people to click on it to watch your video.
Tip #5: JoEnsurencers Marketing Platforms
There are tons of influencer marketing platforms like Famebit, Grin, Creator, and many others that you can join. Here, creators can find various brands to collaborate with on their YouTube videos.
You can use these platforms to manage influencer marketing relationships and campaigns with leading brands. Also, ensure the brands you promote align with your niche and target audience.
Tip #6: Reach Out to Brands/Companies for Ads
If you are doing well and have many views and subscribers, you can reach brands directly with your proposition. Seek out companies that align with your channel aesthetics and target audience.
Plus, you must create a media kit containing all the information related to your channel: target audience, YouTube metrics, past sponsorship, website/blog, or other relevant information.
It can come in handy when trying to reach out to new sponsors. You can use Canva to create it.
Round Up
Getting sponsors on YouTube videos is the ultimate dream of those who want to make money on YouTube.
It all starts with identifying your niche and targeting your target audience with consistent and good-quality content. You can employ various tactics to increase your reach to increase your views.
Additionally, you can use any YouTube influencer marketing program or software aid. Lastly, it is good to have a marketing kit ready to be used and reach out to potential sponsors yourself.
All these things will aid you in getting sponsorships on YouTube.