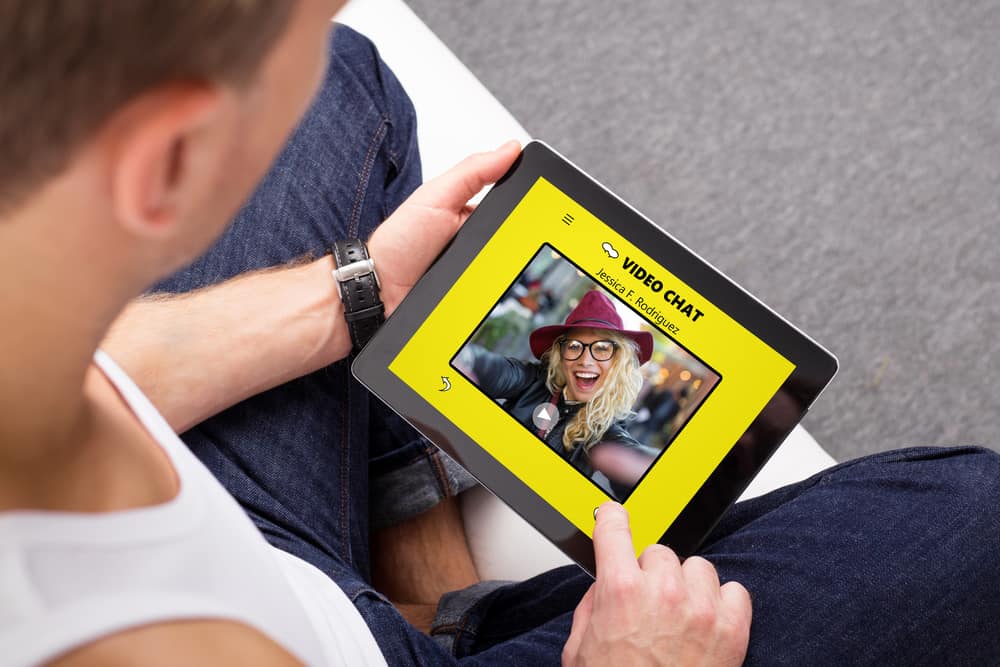 Finding strangers and talking to them is as far as a few clicks on your mobile phone with social media.
Connecting with strangers online and getting comfortable with them is a skill you can quickly master if you do the right things. But in this swamp of online users, how do you find girls on Snapchat?
You can find girls on Snapchat through:
1. Searching for usernames on Snapchat or using the 'Quick Add' feature for friend suggestions.
2. Using Snapmaps to find strangers and adding them as friends.
3. Posting engaging public stories.
4. Exploring other social media platforms, such as Reddit, Instagram, etc., for usernames.
Doing the right things will save you hours of effort in finding girls on Snapchat. Here, you'll learn about a few ways of finding girls and tips on what to do and not do on Snapchat.
How Can You Find Girls on Snapchat?
Having over 310 million active users, Snapchat is undoubtedly one of the most popular social media apps. Among these millions of active users, you might find exactly what you're looking for.
Here are a few ways you can find strangers on Snapchat.
Method #1: Search Usernames & Phone Numbers
Every user has a unique username that can be used to distinguish your Snapchat ID from others. You can look for people by searching up random usernames. Just go to find friends and type the username you're looking for.
Another way to look for people on Snapchat is by adding a phone number to your phone's contact list.
Snapchat automatically fetches the data and shows you the active user if they've verified their phone number with their Snapchat account.
You'll see plenty of suggestions on your contact list under the 'Find friends' section.
Method #2: Navigate Through Snapmaps
Snapmaps are a great way to travel the world and explore the beauty the world holds.
You'll find numerous people posting their public stories on Snapmaps, and if you're lucky, you might even get their usernames on their public stories.
Not only do you get to travel the world through your phone, but you get to make friends as you go around the globe.
Method #3: Use the Random Quick Adds Suggestions
Snapchat allows you to add mutuals and people you might know through its 'Quick Add' feature.
In the current version of Snapchat, you need to swipe down to find the 'Quick Add' feature, where you'll find people you might know.
Method #4: Explore Other Social Media Apps
You don't need to keep yourself restricted to Snapchat to find people. You can find individuals sharing their usernames across multiple social media platforms and pages.
Here are a few places you can come across Snapchat usernames:
Facebook groups to meet people online.
Instagram users and pages.
Subreddits for making friends online.
Discord and Telegram channels.
Snapchat Do's
Every social media platform offers something unique for its users, and each platform works differently. For example, Snapchat is primarily used by ages 18-24, and roughly 1 in 4 adults use Snapchat.
Understanding the dynamics and getting familiarized with what to do on Snapchat is the first step to achieving your goals.
Here's a list of things you should do on Snapchat to find girls, not just bots.
Do #1: Create an Interesting Bitmoji
Your Bitmoji is the first thing that people view on Snapchat. Ensure it's exciting and reflects your personality.
Try out different outfits and looks available in the store. Preferably, go for something that may initiate conversations.
Do #2: Keep Your Stories Interesting & Engaging
You don't want people to skip your Snapchat stories. Instead, you want people engaged and looking forward to the next story.
Here are a few tips for creating interesting Snapchat stories to attract an audience to you:
Keep them light and fun. Snapchat doesn't have to be so serious.
Use music to your advantage. Add appropriate music to your stories.
Experiment with new angles, filters, and aesthetics with your camera.
Showcase your skills.
Engage with your audience. Try asking questions or playing games.
Do #3: Master the Art of Online Flirting
Flirting online is an entirely different game. Flirting through texts and snaps has its pros and cons. Capitalize on your strengths and avoid the cons.
Here are a few tips for texting online like a pro:
Use emoticons to keep conversations interesting.
Communicate exactly what you're looking for.
Don't show desperation, but don't wait too long to respond.
Stay respectful, and don't cross the limits.
Every person is different. Understand what works for each individual, and keep practicing that.
Flirting online is like a muscle. If you keep practicing correctly, you'll eventually master texting.
Do #4: Start an Exciting Streak
One of the unique selling points of Snapchat is Snapstreaks. Snapstreaks are a great way to stay in touch and initiate conversations on a daily basis.
Keep your streaks exciting, and avoid sending blank streaks. You automatically increase your chances of striking up a conversation by sending intriguing snaps.
Ensure your snaps are aesthetically pleasing, and use filters to your advantage.
Have a look at some of the best filters on Snapchat.
Snapchat Don'ts
Many people hesitate to talk to strangers online, and it takes time to build trust. Even if you do all the right things on Snapchat, a single mistake can ruin your efforts.
Here are a bunch of things to avoid when talking to girls on Snapchat.
Don't: #1: Don't Spam With Snaps or Texts
Avoid spamming people with snaps or messages before you get comfortable with each other.
Sending too many messages and always being available can be a turn-off for many. Everyone takes their time to open up and get comfortable.
Being too pushy may come off as desperation, and you don't want that. Let's see why.
Don't #2: Avoid Desperation
Neediness, in general, is an unattractive trait. It reflects selfishness and a lack of confidence. Neediness repels people away sooner or later.
You might come off as desperate by texting frequently and always being available.
Don't #3: Sending Inartistic Snaps
No one will stay interested in opening your snaps if they aren't engaging or aesthetically pleasing.
Use filters to your advantage and aim for your best side. Find the right angle for yourself, and don't shy away from the camera.
Don't #4: Saving Snaps Without Consent or Sending Unsolicited Pictures
Respecting others' privacy will help you create a sense of trust. Avoid taking screenshots or saving too many snaps without consent.
It's better to be safe than sorry. Try to understand the boundaries and don't cross them. Sending unsolicited snaps is disrespectful and can get you blocked as well.
Don't #5: Avoid Having Boring Conversations
Letting the conversation slip to the dull side can make people lose interest in talking to you. People have short attention spans, and you don't want their minds to drift away from you.
Never ever make things boring. Try new things and explore different topics. Keep the conversations light and fun. Use puns, pick-up lines, and humor to your advantage.
In Conclusion
Looking for people on social media platforms like Snapchat is not a difficult thing.
You can find them under the "Quick Add" section. Otherwise, you can explore Snapmaps, a contact list, and other social media platforms.
However, always remember not to put yourself or the girl into uncomfortable situations. Keep doing the right things, and you'll find what you're looking for. Isn't that excellent life advice too?