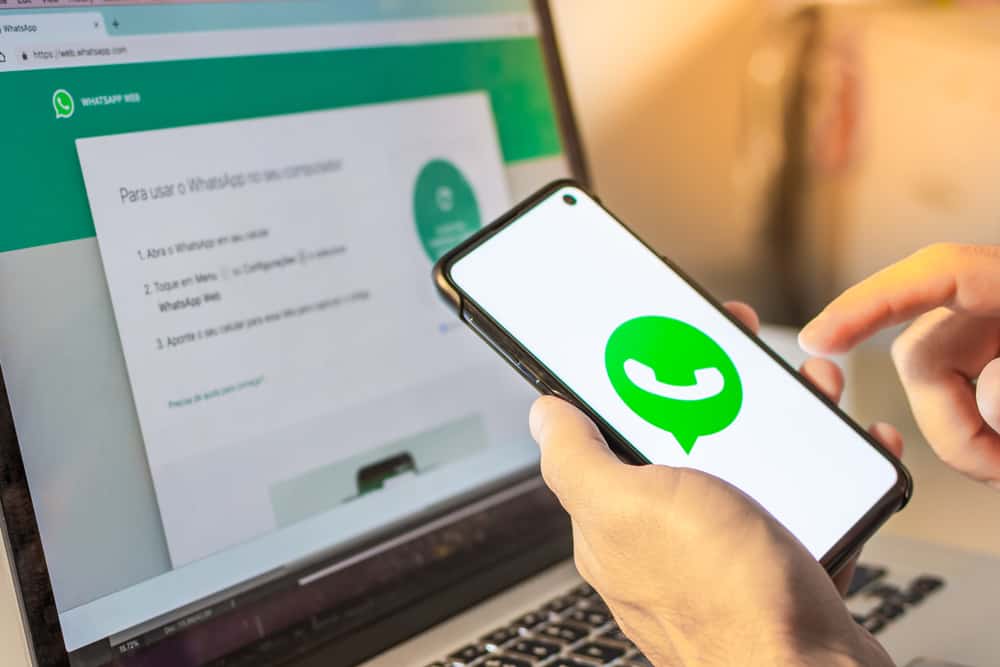 WhatsApp is an instant messaging app that allows you to send text messages, photos, and videos to your friends and family. The app has over 2 billion global users, making it one of the most used.
It is a cross-platform app on iOS, Android, and Windows phones. WhatsApp also allows you to make voice and video calls.
While sending messages, you make an error and wish to fix it before the receiver reads it. Knowing how to edit WhatsApp messages will allow you to fix your mistakes. In addition, editing WhatsApp messages can be a great way to add more information to the text. Tap and hold on to the message, tap the three dots on the right corner to appear, and select "Edit."
If you need to edit a WhatsApp message, you must use the updated version of the app and have a supported device. This blog post will show you how to edit WhatsApp messages on Android and iPhone.
How To Edit WhatsApp Messages?
Most of us have lived through the frustration of sending a message on Whatsapp, only to realize moments later that we made a mistake in the text.
Editing WhatsApp messages is a straightforward process. All you have to do is follow the steps below.
Open the WhatsApp conversation in which you want to edit a message.
Tap and hold the message you want to edit.
Select the "Edit" option from the menu.
Make the changes you want, and tap the "Done" button.
Your changes will be saved, and the edited message will be displayed in the conversation.
Note that you can edit the message between a specific time interval. After that, the option will disappear, and the message will remain in the chat forever.
Note that this editing feature may only be available to some users only. Also, WhatsApp will notify the receiver that you've edited the message via a flashing bubble over the text. There will be a revised tag over the message.
Why Would You Want To Edit WhatsApp Messages?
So, you've just sent a message on WhatsApp and realize you made a mistake. For example, if you initially sent a too sarcastic message, you can edit it to make it more friendly.
Editing WhatsApp messages can be a way to have some fun. Change a message to say something silly, or add a funny emoji. You can even change a message to all caps for emphasis.
Make sure to edit the message before the other person sees it but you don't know how. As we noted earlier, this editing feature may only be available to some users only.
How To Delete WhatsApp Messages
Let's assume editing the messages may take a lot of time. In this case, you can delete messages from the chat and send a new message. Deleting messages can also help when you accidentally send a message to the wrong person.
There are a few ways to delete WhatsApp messages.
The easiest way is to open the message, then long-press on it and choose "Delete" or tap the recycle bin icon.

To delete multiple messages, select multiple messages from a conversation.

Choose an option that is suitable for you. For example, press "Delete for everyone" to delete the message from your and the receiver's WhatsApp inbox.
How To Avoid Sending Wrong Messages
Whether it's a typo or you simply changed your mind about what you wanted to say, it can be frustrating. Thankfully, there are some things you may do to avoid sending wrong messages on WhatsApp. Here are a few tips.
Think before you hit send. Make sure you're happy with the message before you send it.
Try using WhatsApp Web. If you're worried about making mistakes when typing on the phone, you can compose your messages on WhatsApp Web and send them from there.
If you're in a group chat, ensure you send the message to the right group. It's easy to accidentally send a message to the wrong group and cause confusion.
By following these tips, you can avoid sending wrong messages on WhatsApp. So next time you hit send, you can be confident that your message is exactly what you want to say.
Wrapping Up
Now, you know how to edit WhatsApp messages to fix mistakes or add more information. This can be helpful if you accidentally send the wrong message or want to change something after sending it.
Editing your WhatsApp messages is a quick and easy way to ensure your communication is clear and accurate.