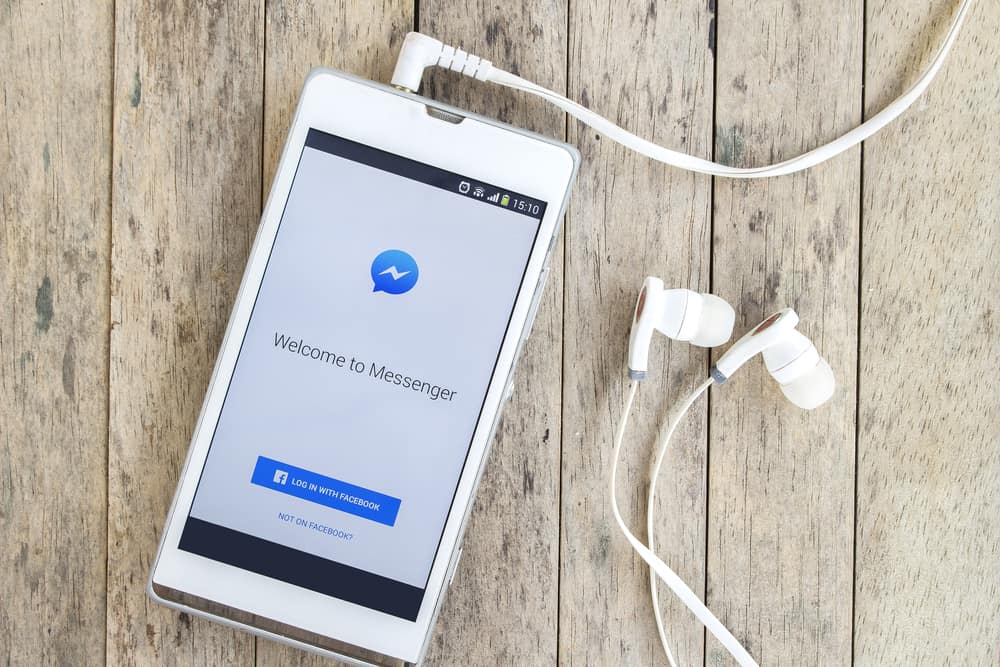 With Facebook Messenger, someone can send you an audio message. It could be a song that your friend recorded and wants you to give them feedback on your rating.
When you receive the message, you can download it and click the audio to listen to it. But wait, can you download the audio from your Facebook Messenger? Read on to find out.
Facebook Messenger doesn't give the option to download audio files. It only lets you play the audio file, but you can't save it on your device. However, you can download your Messenger chat history using the Facebook feature to download all your information. You can request a download for your messages from the Facebook settings page under the "Your Profile Information" section.
We will cover how to download audio from Facebook Messenger. First, we will understand why you need to download the audio file and whether it's possible. Later, we will cover the steps for downloading the audio file.
Why Download Audio Files on Facebook Messenger?
Communication is key to maintaining relationships and keeping in touch with your friends. Using Messenger is convenient when you want to communicate with your Facebook friends. With Messenger, you can send a text or audio messages to your friends. When someone sends you a voice message, click on it to play it.
Sometimes, you may need a way to save the audio file to your device. For instance, if you want to edit the sent audio message, you must save it to edit and send the edited version.
Moreover, you can download the audio message to store it as a reference. Although we want to download the audio message, the main concern is whether Messenger has a feature that lets users download the audio messages.
Unfortunately, downloading audio messages is not supported on Messenger. When you use your Messenger application or via browser, you won't get any feature for downloading the message. The much you can do is to play the audio message or forward it to someone. Before you lose hope, there is one option you can use.
If you open Facebook, there is an option you can use to download your information, and we will see the steps to follow in the next section.
How To Download Audio From Facebook Messenger
Accessing your Facebook settings gives you more features that you can use. One feature is that it's possible to download all the messages from Messenger, something you can't achieve on Messenger.
Here's how to download your Messenger audio file. The steps below are performed on the browser. On mobile, the steps are similar.
Open your browser and navigate to Facebook. Log in if necessary.
Click on your profile picture at the top right.
From the pop-up menu, choose "Settings & Privacy."
Select "Settings."
Click on "See More in Accounts Center".
Tap on "Your information and permissions."
Click on"Download your information."
Tap "Request a Download."
Select the accounts from the list to download information and tap on Next.
Choose "Select type of Information."
Select Messages from the list of options and Click on Next.
Select "Date Range."
Specify the correct dates with the Custom option and Save.
Click the "Submit Request" button.
Now you have to wait; it takes time to create that file. On the "Download Your Information" page, you can see the "Available files" tab; click on it to see the status of your requested file. Once it's ready to download, Facebook informs you.
This method takes time, and the downloadable file consists of all your Messenger chats.
Conclusion
Facebook Messenger doesn't allow downloading audio files. Once someone sends you an audio message, click on it to play it. You can then access it from your conversation at any point.
You must download your Messenger history from Facebook to download the audio message.
Frequently Asked Questions
How can I find an audio file on Messenger?
To locate an audio file on Messenger, open your account and find the conversation containing the voice message. Next, scroll down the chats until you find the target voice message. Messenger doesn't download voice messages on your device. So, you must manually search for the conversation containing the voice message you are searching for.
Do Messenger audio messages get deleted?
Your voice message on your Messenger application will remain as long as you don't delete the conversation containing the voice message.