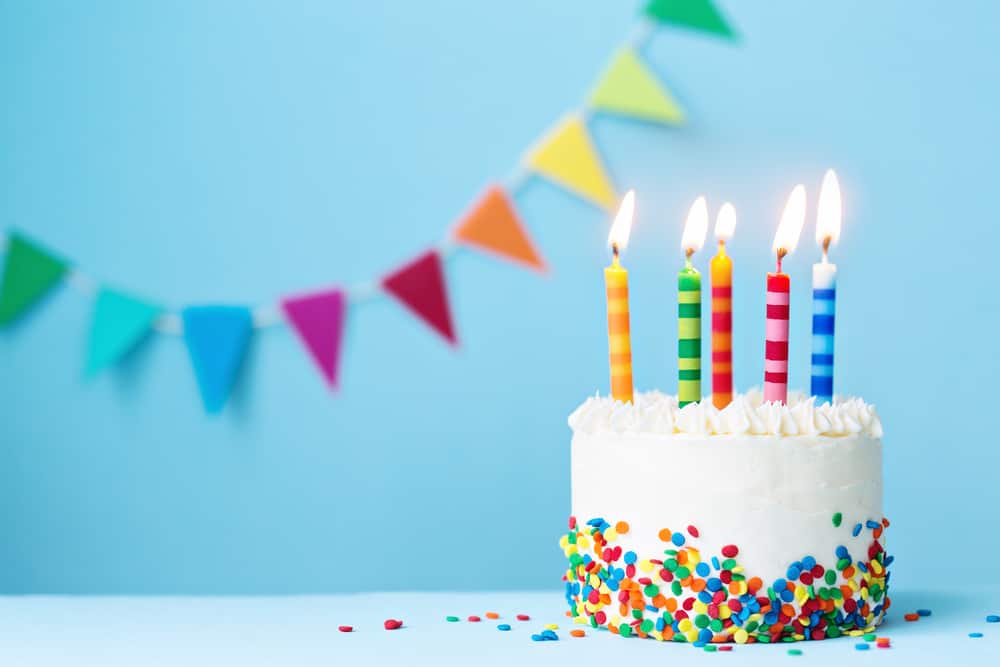 "On this day, a king(queen) was born."
Is that what you posted on Instagram on your birthday last year? This year, you can do better; You can make this big day more memorable for you and your IG friends by allowing them to join in on the countdown.
How?
Post on "Your Story" as usual. After picking a suitable picture, (a picture of you or a birthday cake; get creative here), tap on the square smiley face at the top of the screen to access all the IG stickers. Click on the "Countdown" sticker" and give it a proper name, in this case, "Birthday," and the date (countdown end-date). Click on the "Your story" button at the bottom of the page to post it.
This article explains how to add a birthday countdown in detail. But, first, let's look at why we should add the birthday countdown in the first place.
Why Should I Add a Birthday Countdown on Instagram?
Sharing your countdown sticker on your story will allow you to incorporate Instagram action buttons. Your IG friends will also feel part of the fun since they can also take actions such as:
Ask to be notified of your birthday date and time.
Activate the reminder by tapping on the "Remind Me" button.
Share the countdown on their own story.
How To Add a Birthday Countdown to Instagram Story?
Ready to try out this feature and share some fun with your IG buddies on your next birthday?
Here's a step-by-step guide to setting up your birthday countdown on Instagram:
Open Instagram on your mobile device and log in.
Swipe right to access the camera.
Take a new photo or pick one from your camera roll.
Tap on the square smiley face at the top of your screen to access Instagram stickers.
Scroll down to find the one labeled "Countdown" and tap on it.
Add the name for your countdown. Type the word "Birthday" or any other phrase you like.
Set a date for your birthday by clicking on the date. If you want to add a specific time, toggle the "All day" option off.
If you would like to add more fun to your sticker, tap on the palette icon at the top. This will change the appearance of the countdown every time you tap it.
Once happy with the information you have entered, tap on Done at the top right corner of your screen to send the sticker to your Story.
Mention some friends and add other cool stickers to make the Story even greater.
Tap on the "Your story" button to publish the Story.
What To Do if Instagram Countdown Is Missing
What if you find out that you still can't find the countdown sticker after tapping on the square smiley?
Since Instagram Countdown is a relatively new feature, it can be missing on your version of the app. But don't worry.
There are two ways to handle this and still be able to create your birthday countdown:
Update your Instagram App.
Delete and reinstall your Instagram App.
How To Update Your Instagram App
Head to your play/app store and tap on it.
Search for the Instagram app among the many apps on the search bar.
Tap on the "Update" button to start the update.
Delete and Reinstall Instagram
If you still can't find the Countdown sticker after updating the Instagram App, go ahead and delete the Instagram App and reinstall it.
Here's how to do that:
Long press on the Instagram icon in your app gallery.
Select "Remove app."
Tap on "Delete App" and confirm by tapping "Delete."
Open App/Play Store.
On the search bar, type "Instagram" and tap "Search."
Tap the download button next to Instagram and follow the on-screen instructions.
Once installation is complete, open Instagram and log in, and you are done.
In Conclusion
Instagram has many great features to keep your followers engaged. From Insta Stories, and Instagram Live, to stickers and quizzes.
Birthdays are special occasions for everyone. They bring joy and happiness to our lives. But they are even more meaningful when celebrated with family and friends, and the Instagram countdown sticker makes that possible.