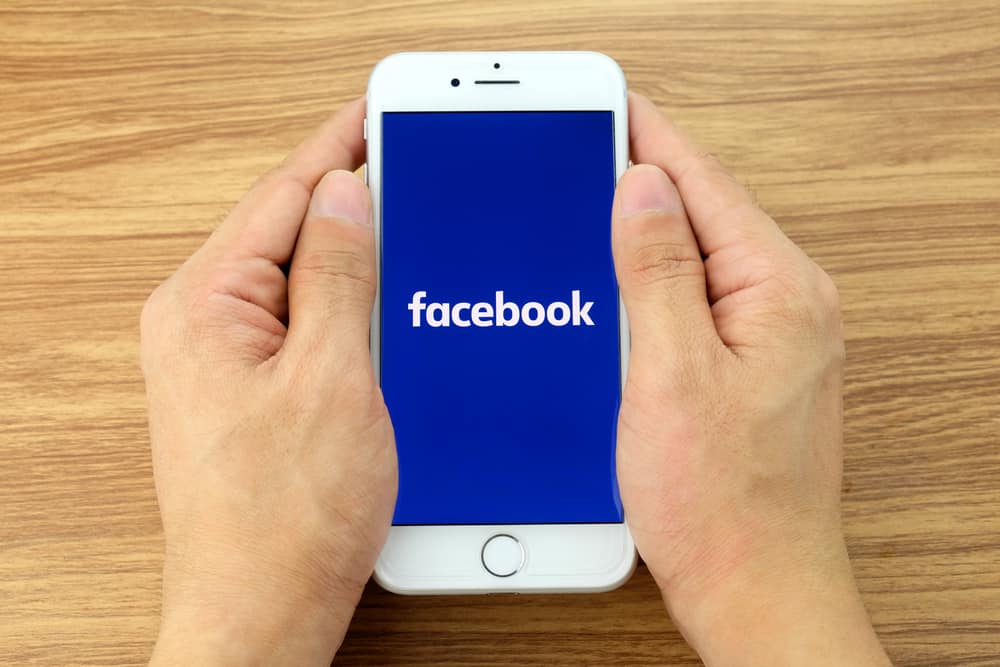 Facebook works relentlessly to make the platform safer and more enjoyable for its users. With features like group chats and forming a public group for people to join, the prospects for social outreach are massive on Facebook. Groups can be fun too, where you create a group with close friends and have a conversation. But there can be instances where you want to delete a group for some reason. Here's how you do that.
Before we explain how to delete a Facebook group on your iPhone, note that you can only do so if you're the admin of that group. To delete a group, go to the group you want to delete from your Inbox section. Start by removing all the members of the group. In the end, after you've removed everyone but yourself, leave the group. When there's no one in the Facebook group, it will delete itself.
There's still a lot you can learn about the Facebook group feature, so we've devised this article to help you navigate your way.
Why and When Do We Need To Delete a Facebook Group?
Facebook groups offer so much scope for fun ways to hold a conversation with the participants. We make Facebook groups for various reasons. It could be for the intense fun of goofing around with friends from the comfort of your home. Or you can make family Facebook groups where you edgily dodge elders' Good Morning messages and silly forwards. The point is to have a conversation with the members, whatever the purpose.
However, groups aren't just made with friends or families. You could end up making a group that attracts a hostile crowd. Or it could be because the particular purpose of a group is served, and you and the participants no longer require that particular group.
In such cases, it's best to delete the Facebook group than to have it add to the number of conversations in your Inbox. We explain how you delete a Facebook group you created in the following section.
Steps To Delete a Facebook Group on iPhone
If you've ever had a conversation on Facebook, you would know how to navigate your way to the Inbox. However, if you're a newbie, ensure you're ready with the updated version of the app installed on your iPhone. Further, if you're done with a group you created or where you are an admin, you can delete the group in a few steps.
Log in to your Facebook account.
Tap the hamburger icon in the top right of your screen.
Go to the Groups.
Click on the Your Groups option.
Find the group you've created and click on it.
Click on the Manage button.
Tap on People.
From the list of members of the group, you start by clicking on each member's name. You can select Remove for private groups or Block for public groups.
Tap on Confirm. Keep removing till there's no one but you.
Finally, come back to the group's main page and click manage. Scroll down and click on Leave Group or Delete group.
Once you've left the group, the group will automatically cease to exist in the virtual space. Follow these steps to ensure you've not missed out on any steps and lose time wondering where you went wrong.
Deleting a group means losing a group and all the information and data from within. This loss will be permanent, meaning you cannot restore any of this information later. So if you want to avoid that, you can Pause a group from the Group's Setting section, pause all the activities, and take a break from managing it all the time.
What Are the Benefits of Facebook Groups
Facebook groups are practically saving lives. Various Facebook groups connect all the specialist doctors from specific regions. Different Facebook groups bring together scholars, suppliers, businesses, engineers, renters, students, and whatnot.
When people with similar interests are grouped in Facebook public groups, things get more accessible since you're just a tap away from getting help.
Even private groups like friends groups, class groups, batch groups, etc., are pretty handy since the management and dissemination of information get very efficient. Moreover, in a group, conversations can lead to idea expansion or making close friends with other members of the group you never had a bond with.
Conclusion
Learning how to delete a Facebook group is a relatively straightforward task and doesn't require much time. You can easily do so from your Facebook Groups section and remove all the members, including yourself, to delete a group.