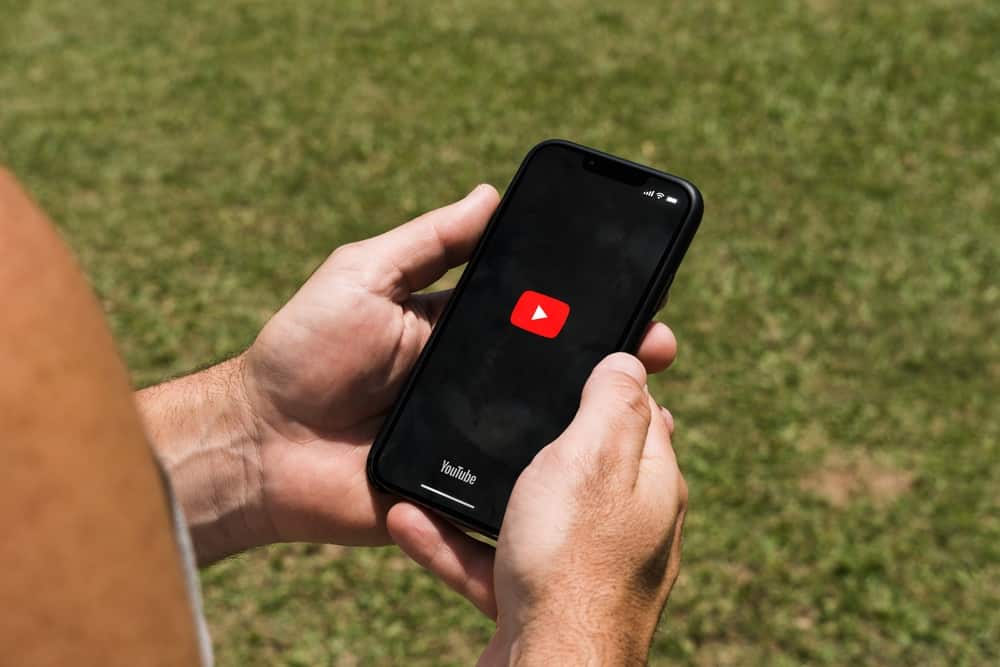 YouTube was launched in 2005 and has become the most popular video streaming app and the second most visited site globally.
Statistics show that YouTube has one of the highest user numbers among social media and video streaming platforms.
It is also available in over 100 countries and can be used in 80 languages.
In addition to its user and penetration statistics, you may be curious about which country uses YouTube the most.
The country that uses YouTube the most is India, with about 467 million active users. This translates to about 32% of India's population. Part of why India ranks highest in user numbers is because of YouTube's high penetration. India is also one of the most populated countries globally. Other countries with high YouTube user numbers include the U.S., Brazil, Japan, and Indonesia.
If you want to know which countries have the highest YouTube user population and other exciting YouTube statistics, read this post to the end.
Overview of YouTube's User Numbers Ranked by Country
As the introduction notes, India has the highest number of YouTube users at approximately 467 million.
However, having the highest user numbers doesn't translate to being the country with the highest YouTube penetration.
Currently, the U.S. has about 246 million active users. This number places the U.S. behind India regarding user numbers but number one in YouTube penetration.
246 million users represent approximately 72% of the U.S. population. This means that at least one in every 3 people in the U.S. is an active YouTube user.
Suppose you were comparing countries that use YouTube the most for marketing purposes. In that case, the statistics indicate that the U.S. would be a better target audience because of the high penetration despite being behind India in user numbers.
Other countries with high YouTube user numbers include Brazil, with approximately 142 million active users. Indonesia has 139 million users, Mexico 81 million, and Japan 78 million.
While comparing countries that use YouTube the most, you may notice countries topping the list have high populations. Most also lead in the use of social media apps.
Other vital things to note is that most of the countries using YouTube are in Asia, and the others are spread across North and South America and Europe.
Learning YouTube user statistics by country is vital to YouTube creators who wish to elevate their brands and target different users across continents.
This information can help you refine your marketing techniques and ensure you reach the intended audience.
Next, we'll discuss other exciting YouTube statistics.
Other YouTube User Statistics
Other interesting YouTube statistics include that approximately 42% of all internet users access YouTube monthly, which is why it is the second most visited site globally.
Despite not being in the top 5 countries using YouTube the most, the U.K. leads in YouTube average views per person. YouTube's average user age is 15-35 and comprises more men than women.
This information is helpful to organizations considering using YouTube for marketing. They can tailor their marketing campaigns towards specific audiences and use these established statistics to ensure they maximize returns.
Some YouTube statistics that can be helpful to people considering venturing into content creation include that the platform has approximately 114 million active channels. 96% of these channels have less than 10,000 subscribers.
The average income for YouTubers is $3 and $5 for every 1000 views. Additionally, the biggest income generator for YouTubers is ad-revenue.
Note that to qualify to earn from content creation on YouTube, you need to meet specific prerequisites.
These include:
Have at least 500 subscribers
Have more than three video uploads in the last 90 days
Attain more than 3000 watch hours over 12 months or 3 million YouTube Shorts views in the last 90 days
With the above information, creators can decide which niche and users will make for the best audience.
They can also analyze how well YouTube creation suits their goals and weigh how much effort is required to grow a channel into a sizable audience.
Creators must also note that approximately 46% of active YouTube users use the mobile app.
Summary
The country that uses YouTube the most is India, with an active user population of 467 million.
This number represents 32% of India's population.
The following country regarding user population is the U.S., with 246 million, approximately 72% of its people.
Other countries with high user numbers include Brazil, Indonesia, Mexico, and Japan.