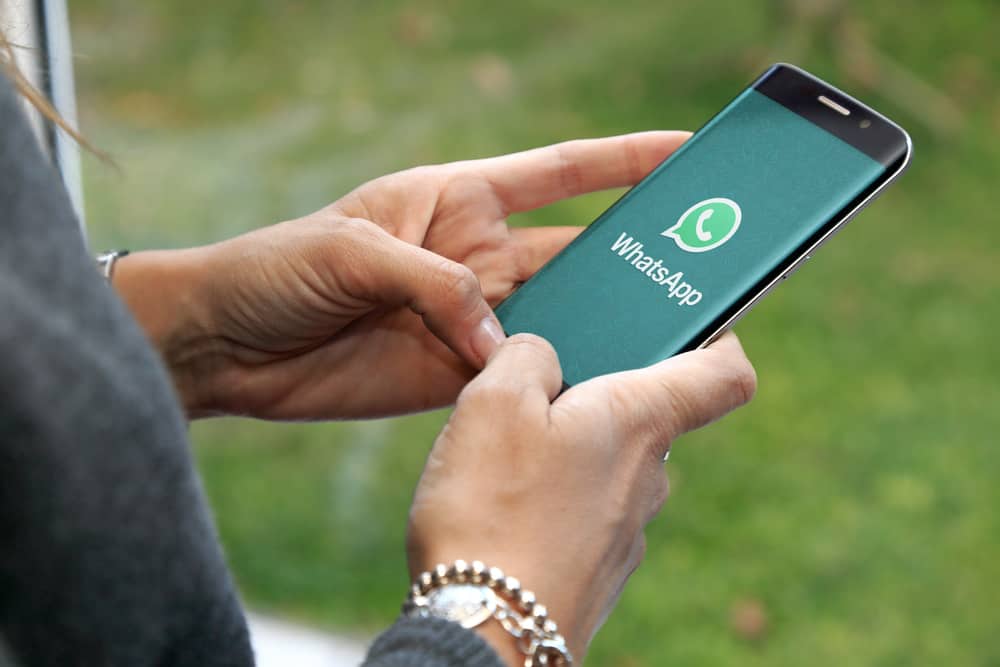 Online training is now a thing. The pandemic era has changed how people interact. Physical meetups have been replaced with online platforms that allow people to interact remotely.
Social media platforms, such as WhatsApp, facilitate online training by offering a space where people can come together and communicate via chat or calls.
So, how can you utilize WhatsApp for training?
WhatsApp allows people to interact in a WhatsApp group. Besides, you can initiate a WhatsApp group video call. With WhatsApp, the first step is creating a WhatsApp group and adding members. Next, set the group rules, decide on the training schedule, split the training sessions, and share training resources. Still, decide what method you will use for your training. You can combine videos, voice messages, and chats.
This guide discusses why using WhatsApp for training is a great idea. It also covers the steps for using WhatsApp for training. Take a look!
Why Use WhatsApp for Training?
WhatsApp is an instant messaging platform, but you can still use it for your training sessions.
When you have people located in different places, you can link them using a WhatsApp group.
Besides, various benefits come with using WhatsApp for training.
Benefit #1: Simplicity
You don't require any training to know how to use WhatsApp.
Its interface is friendly, and anyone can quickly get comfortable using WhatsApp and handling it.
Therefore, you can use WhatsApp to train anyone as they can work their way around WhatsApp.
Benefit #2: Effective Communication
When using WhatsApp for communication, you can choose between chats or calls. Besides, WhatsApp allows the creation of a WhatsApp group where members can interact on one platform. Hence, you can conveniently train your team in one group.
Moreover, when new messages get shared on the group, you will receive a notification, ensuring you can respond to your team at any moment.
Benefit #3: Sharing Files
As a trainer, WhatsApp supports your training by allowing sharing of multimedia files.
You can share documents, videos, audio, images, etc.
That way, you can comfortably share resources in different formats with your team.
Benefit #4: WhatsApp Groups
You can quickly create a WhatsApp group and add members when training people.
WhatsApp groups allow everyone in the group to communicate, depending on the WhatsApp rules that you will create.
Besides, you can restrict who gets added to the group and what members can edit.
That way, you get a way to control your training sessions.
How To Use WhatsApp for Training
Now that you understand why WhatsApp is an excellent platform for training, how then do you use WhatsApp to support your training?
Follow these steps.
Step #1: Create a WhatsApp Group
When preparing to offer training on WhatsApp, you need a WhatsApp group where all the trainees meet. A WhatsApp group offers a common communication platform.
Here's how to create a WhatsApp training group:
Open the WhatsApp application.
Click the message icon at the bottom.
Click the "New Group" option.
Add details for your group, including the title and description.
Select one person from your WhatsApp contacts to add them to the group.
Complete creating your WhatsApp.
Step #2: Add Your Trainees
With your WhatsApp training group created, add members, the trainees for your training program.
You can share the group invite link or manually add the specific person you want to join.
Step #3: Define the Group Roles
A WhatsApp group should have rules. So, open your group profile, and under the description, add the rules for your training group.
Anyone viewing the group profile will see the rules you've added in the description section.
Still, you can draft a message defining the rules, such as not sharing spamming links in the group.
Then, share the group rules as a message for all members to note the rules and consequences they face when they violate them.
Step #4: Create a Training Schedule
A training schedule is a must-have thing.
The schedule defines how long your training will last, the milestones, and the training time.
For instance, if you have a two-week training program, create a schedule in the form of text specifying the training hours per day and the specific time for the training.
Each member can comfortably manage their time to ensure they don't miss out on the training.
Step #5: Share Training Resources
It's wise to share the training resources in advance so the trainees can know what the training is about and the topics you will cover during the training period.
You can share links, documents, videos, etc. anything shared on the group is visible and accessible to every member.
Step #6: Combine Different Training Methods
When ready and in line with your training schedule, start your training.
You can combine a video call if you have a few members. Alternatively, you can prepare a voice note in advance or record a video about a given topic, then share it with the group.
Still, you can type the concept you want to explain in advance and post it to the group when the training time starts. That way, members can view and engage with the content you share.
You can request trainees to send voice notes on anything they need clarification about.
Step #7: Respond to Queries
When someone posts a question on the WhatsApp group, take time to respond to them on the group.
That way, anyone with the same issue will see your response.
Conclusion
WhatsApp is an excellent messaging platform that you can also use to train your team.
This guide presents the steps for using WhatsApp for training.