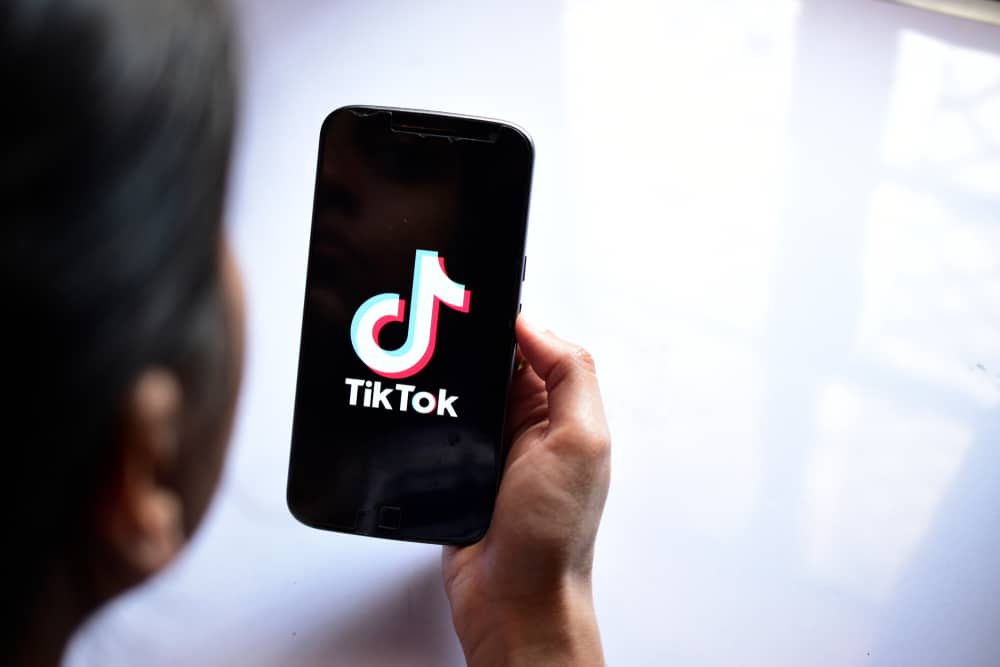 For various reasons, some social media users dislike linking their phone numbers to social platforms. This will help ensure privacy and eliminate all security issues that might lead to your number being traced to a personal address. It's why some choose to use phone numbers that are dispensable. You might have already linked a phone number to your TikTok and want to change it.
TikTok takes its privacy and security seriously and will want to verify all users on its platform regarding linking numbers and changes. You can change your number in your profile bar, but you'll still need access to the old number to verify it's you changing the number. When you verify the old number, you can change it to a new one.
This article will take you through the process of changing your number on TikTok in detail.
Changing Your Phone Number on TikTok
TikTok has strict community guidelines and regulations for users of its platform. Only one number can be linked or associated with a particular account at a time. This means you can't have two accounts using the same number. Hence, if you want to change from one number to another, you must ensure the new number has no ties with a different TikTok account.
Also, you must have access to the old number on your TikTok before changing to a new one. It's necessary because TikTok will send a verification code to the old number to confirm that you are changing to a new one.
If you have met the requirements to change your number on TikTok, these are the detailed steps to follow.
Step #1: Launch the TikTok Application
Launch the TikTok app. It logs you in automatically, like most social platforms, if you're not the type to log out every time you exit the app. If you log out each time, you'll be required to provide your login details to continue with this process. Ensure your TikTok app is up-to-date also from your app store.
Step #2: Go to Your Profile Page
When you launch the application, you'll find the navigation bar at the bottom of your TikTok feed. To the bottom far right of the screen, click the "Me" or "Profile" icon that'll open your profile page. Then, click the hamburger (three lines) icon to the top right of the screen to access the app's settings. This will show you the "Settings and privacy"; click on it.
Step #3: Click on "Manage Account"
The "Settings and privacy" menu will show you all the settings options in the app. Click on "Manage account" to go to the page that will lead you to change your phone number.
Step #4: Select "Phone Number"
On the "Manage account" page, select the "Phone number" option. This will show a pop-up showing the current number linked to your account and two tabs showing options to "Change phone" and "Unlink phone."
Step #5: Select "Change Phone"
Click on the "Change phone" option, where you'll see a pop-up to verify your identity at the bottom of the screen. Click on "Use Phone number."
Step #6: Enter The Verification Code
Clicking on "Change Phone" will direct you to a verification page where you'll be required to enter a code sent to the number you want to change. Once the text enters your messages, the code will automatically fill in for an Android or iOS device.
Step #7: Enter New Phone New Number
After entering the verification code, you'll be taken to a page where you can enter the new phone number you want to link with your TikTok account. Select the country code and enter the remaining digits to finish this step.
Step #8: Enter the Verification Code
To the new number you put in, TikTok will send a verification code. Your phone might automatically fill the code in for you once it enters your text messages. If not, enter the digits manually.
Step #9: Confirm the Change of Number
Once you've verified your new number, a confirmation message will show that your number has been successfully changed.
What If I Don't Have Access To The Old Number?
In case of a stolen phone and inaccessibility to the old number, you can send a report to TikTok to address the issue. You can do this by following the steps below.
Go to your Profile page and click the hamburger menu.
Then select "Security and privacy."
Scroll down to "Report a problem" and click "Account recovery."
Tap on "Phone Number" and enter the current number.
Verify your identity through your mail and then seek to change the associated number.
You can write an email to the TikTok support team if this process proves futile.
Conclusion
With this guide, you'll be able to easily change your TikTok phone number and know what to do when you don't have access to your old number.