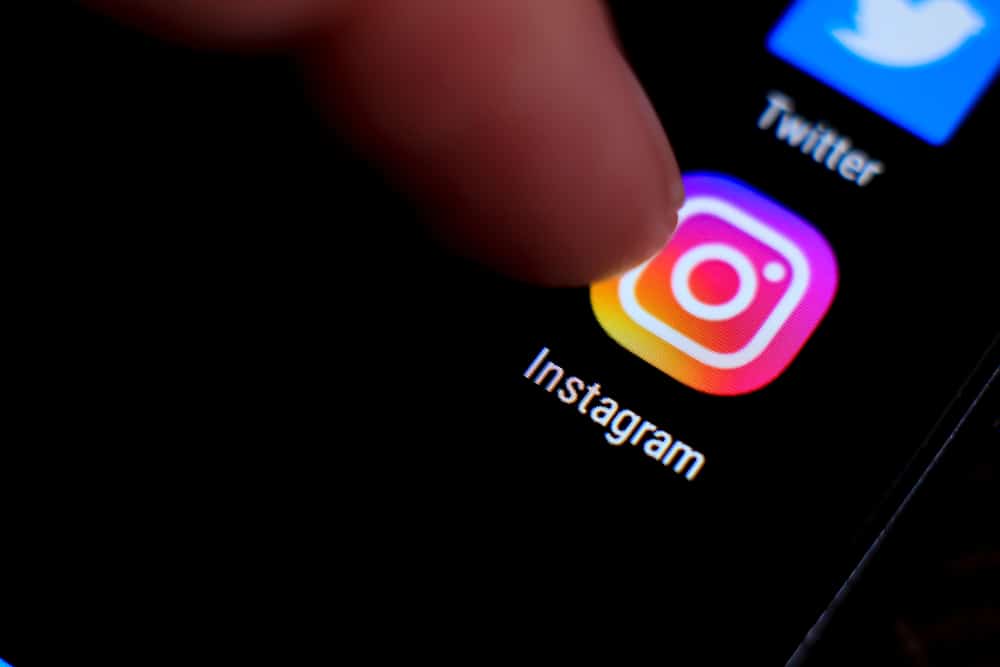 Imagine if we live in a world with no apps like WhatsApp, Facebook, or Instagram. We might be sitting idle all the time, following a dry, monotonous routine of our lives without connecting with anyone anywhere in the world except the people living close to us.
These social media apps have made this world a global village by making it easier for us to call our friends and family for free.
Making a call on Instagram is relatively similar to making a call on other social media apps. Open the Instagram app and go to the "Direct Message" section. Click the contact you want to call and tap the phone icon at the top right corner. The call will be connected in a few seconds. 
In this article, we will be talking about making calls on Instagram and issues you might face while you're on an Instagram call. Keep reading to experience a new method of connectivity. 
Instagram Calls
Whatsapp and Facebook are considered the pioneers of online video calls and voice calls in this new era. We are all well aware of the big names that have ruled the market for years, including Skype and Viber. 
But today, everyone loves staying connected to their friends on the apps they use the most. For this, on September 29, 2020, Instagram introduced the video chat feature in its update. 
Initially, a person could use only video chat, and you had to turn off the camera if you wanted to make a voice call. Also, at the start, you could only call one person at a time, but with the latest update, It is now possible to do a group video chat on Instagram.
Unlike Whatsapp, the calling feature on Instagram is not end-to-end encrypted, which means that a third party can intercept your calls. If you want to make a more secure call, use Whatsapp or Facebook Messenger instead.
Now let's see how we can make a call on Instagram.
How To Make a Call on Instagram?
As we mentioned earlier, making a call on Instagram is quite similar to making a call on other social media apps. Here, we will tell you a step-by-step process of making a call on Instagram.
Step #1: Open Instagram
Go to your phone and open Instagram. If you are not an Instagram user, download it from your respective app store and make an account on it.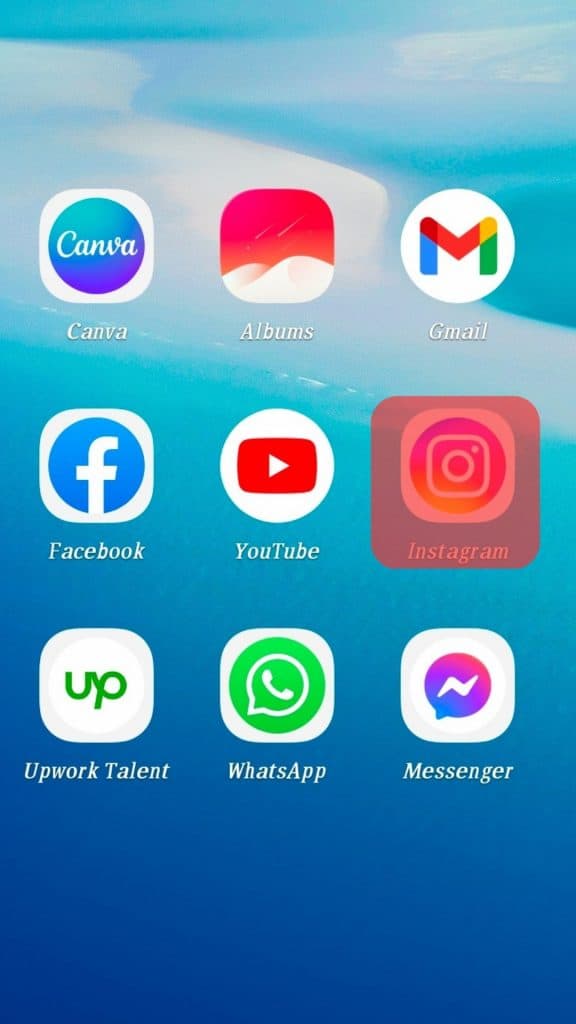 Step #2: Click on Your DMs
Click on the arrow in the top right corner of the screen to go to your "Direct Messages". Here you can see all of your chats with your friends.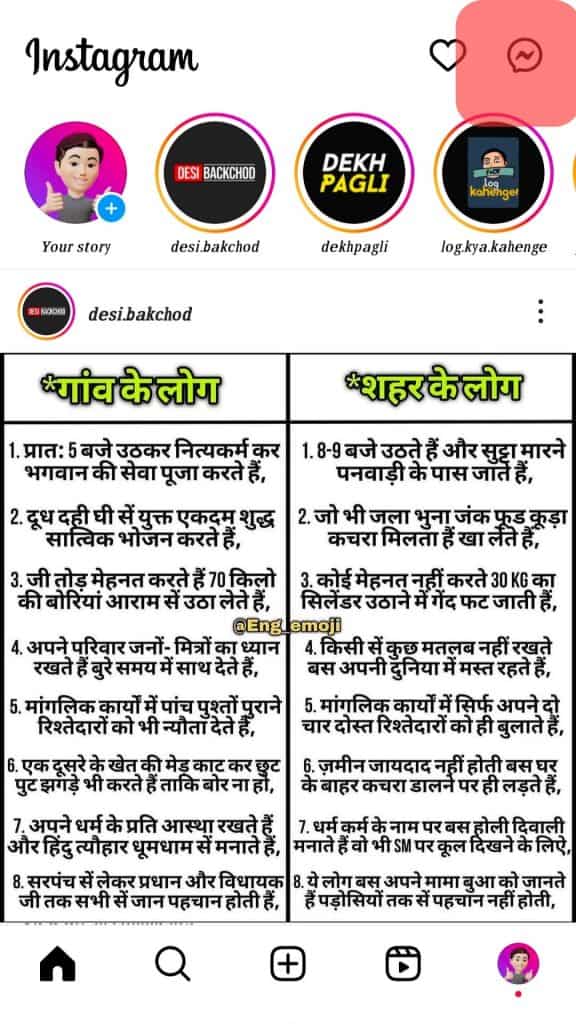 Step #3: Select a Chat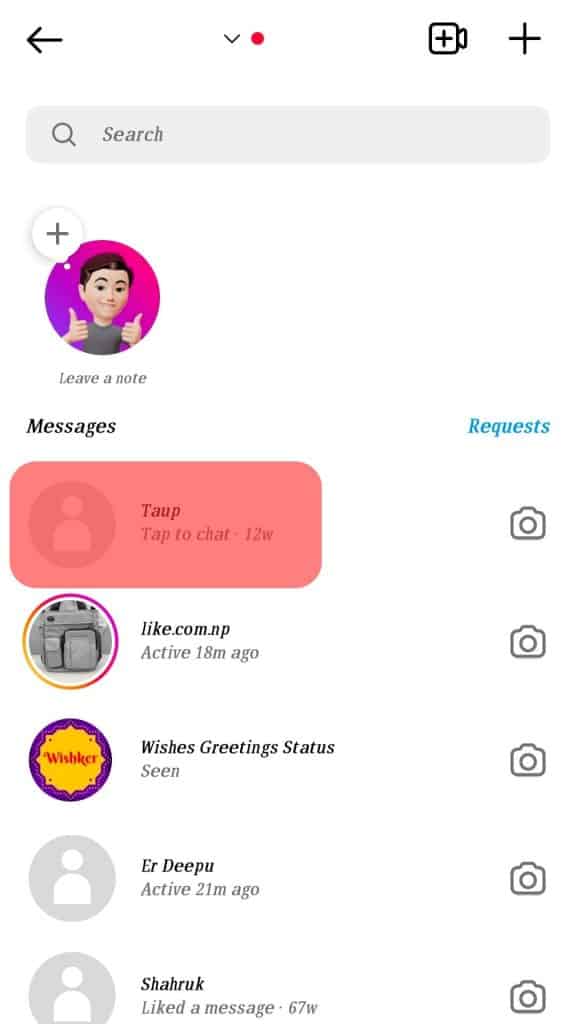 Click on the chat or the person you want to talk to. 
Step #4: Tap on the Phone Icon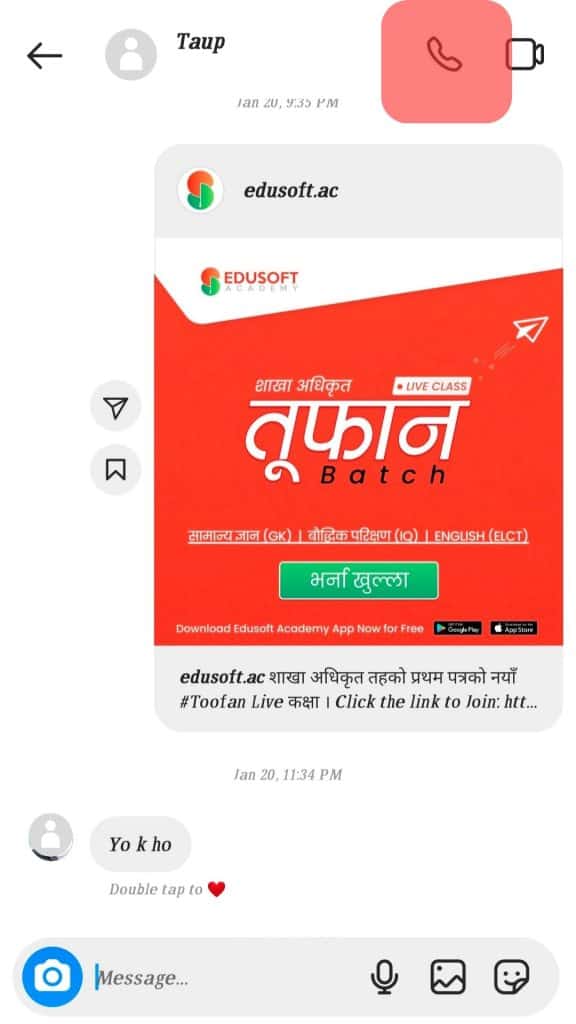 Tap on the phone icon on the top. You will see a video icon beside it too. If you wish to make a video call, click the video icon.
Are You Facing Issues With Instagram Calls?
If you are facing any problems while making calls on Instagram, the following troubleshooting steps might help you fix the issue. 
Check Your Internet Connection
A solid and stable internet connection is vital for making calls on all social media apps, including Instagram. A poor-quality internet connection might be the reason why you are not able to make calls on Instagram. Try connecting to a better internet connection, and then make a call. 
Phone Doesn't Ring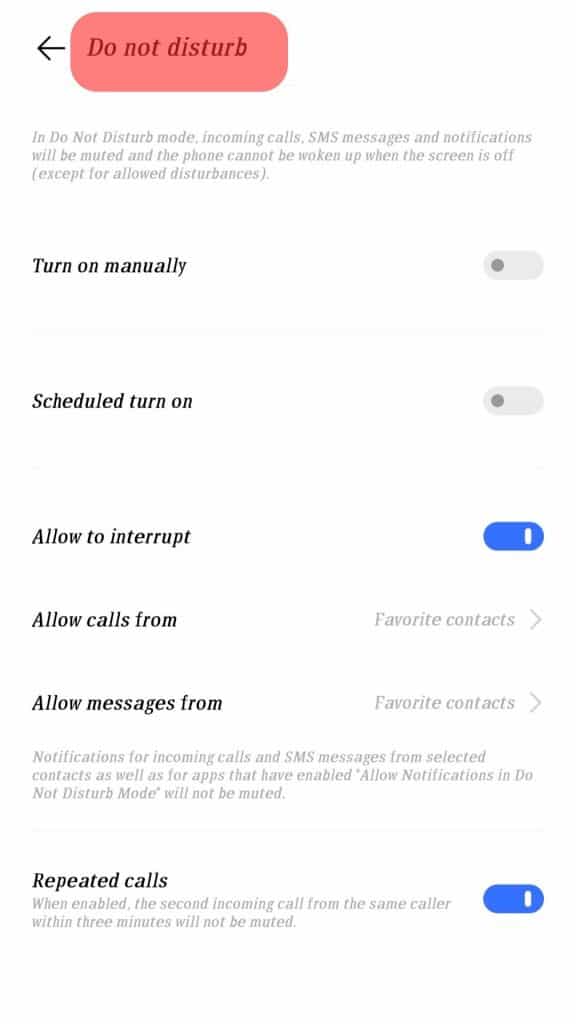 Some people face an issue where the app doesn't ring when they try to make a call. This usually happens with iPhone users. The solution to this problem is to check your phone's "Do Not Disturb" settings. 
If it is turned on, then please turn it off. Another thing you can do is to force close the app and then reopen it. This will most likely solve the problem.
Update the App
Sometimes, outdated app versions can also cause problems. So, make sure that you are using the latest Instagram app. To update the app, go to the App Store or Google Play Store and check if there is any new update available for Instagram.
If yes, then update the app to the latest version.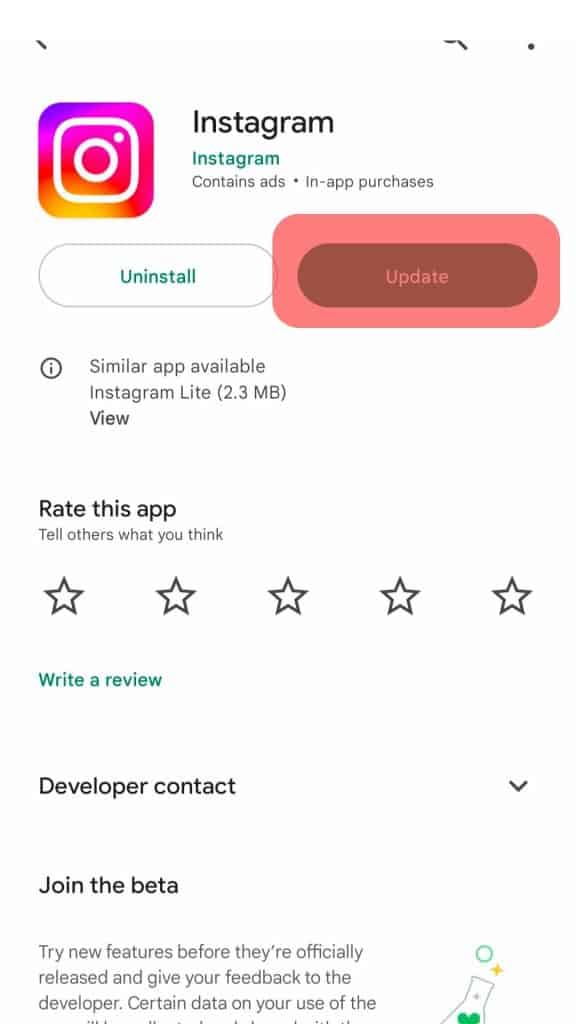 Restart Your Device
If you are still not able to make calls on Instagram even after trying the steps mentioned above, then restart your device. This will refresh the system and might fix the problem. 
We hope that these troubleshooting steps will help you fix the problem, and you will be able to make calls on Instagram without any issues. 
Conclusion
Calling your friends on Instagram is very easy, and you can do it simply by tapping the phone icon in the horizontal bar.  
FAQs
Why can't I make a call on Instagram?
This problem may be due to multiple reasons, with your phone not supporting the feature being the most common. Sometimes there is a glitch in the app, and you may have to either clear the cache or update the app.
Is Instagram audio call safe?
Instagram calls are not end-to-end encrypted; hence these are not considered safe.