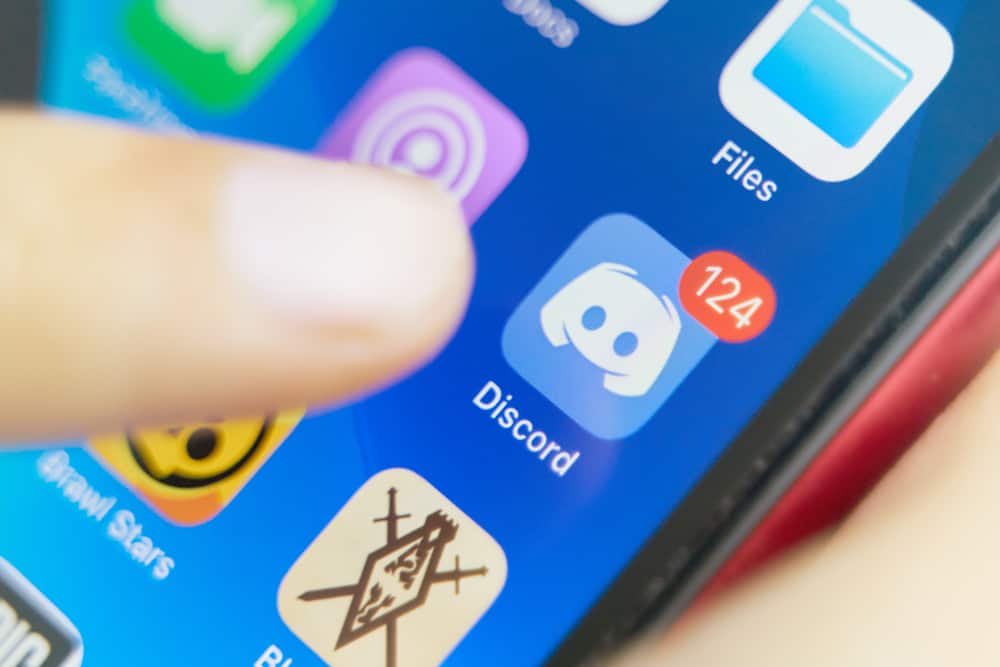 I am sure everybody must know now that they can invite any app (commonly known as bots) on their Discord servers from any third-party website or tool. Similarly, Discord now offers App Directory that rounds up all the apps developers have created to help you automate various tasks.
As you know to enable any bot to perform tasks on your server, you must authorize its external app to access your Discord account. If you want to learn how to authorize any app on Discord, this article is for you.
After inviting any bot to your server, tap on the "Authorize" button to authorize the external app to access your Discord account. Once that is done, the bot will appear on your server. You can check the app under your "Authorized Apps" section in "User Settings."
Let's dive and learn some basic information on Discord apps or bots and how Discord is bringing positive changes with its App Directory.
What Are Discord Apps?
Discord apps or bots are automated tools or software that perform various tasks in Discord servers to help users. These bots or apps are mini-automated software for Discord servers.
They can perform tasks — from moderating content, welcoming new members, kicking/banning troubling ones, playing music, processing payments, and rolling dice to playing games.
There are tons of ready-made bots that you can add to your servers. If you want, you can even customize and create your own bot.
– Discord has more than 150 million monthly active users.
– There are over 6.7 million active servers on Discord.
– More than 30% of servers on Discord use bots.
– More than 430,000 bots are used weekly by users.
Where Can You Find Discord Apps?
The bots have become an integral part of Discord due to their growing demands among users. Finally, Discord has also acknowledged them by making them more accessible to users, thereby; encouraging developers to create even more remarkable bots.
Conventionally, you can find apps and bots on Discord through third-party websites like Top.gg, etc., third-party tools (like Zapier), or searching them on Google. Once you access them, you have to give them permission and authorize them to enable the app to run the bot on your server.
Seeing the rising popularity of bots, Discord has recently launched an official App Directory. This directory contains a vast collection of various applications under many categories (gaming, entertainment, utilities, social, etc.) built by the finest developers on Discord.
Once you access any app, you can add bots to your servers to offer various utilities and services (moderation, music, gaming, entertainment, etc.) that you desire.
You can check Discord App Directory for any server you are an admin or have "Manage Server" permissions. This feature is currently available for Discord desktop versions, not mobile.
To access App Directory, follow these steps:
Open Discord on your PC.
Tap the drop-down arrow next to your server's name at the top.
Click on the "App Directory" option.
Find any app you want to get the bot for automating tasks on your server.
Google forced the closing of Rhythm and Groovy music bots as these used YouTube to play music on Discord servers. It further triggered Discord to safeguard its bots and developers by creating an official apps directory.
How To Get Apps & Authorize Them on Discord?
You can get any app or bot two ways. The traditional way is to search for it on Google and get it. The newest method is to get it from the Discord App Directory.
Whatever way you go, you have to give permission and authorize the app.
Method #1: From Google
Let's take an example of how to get any bot on Discord:
Search the bot name on Google on your mobile or desktop browser and click on it.
Next, select "Invite."
From the drop-down under "Add to server," select your server.
Click "Continue."
Check permissions and tap the "Authorize" button to give the source application access to your account.
Check the box next to "I am human."
After completion of the process, the bot will automatically appear on your server.
Method #2: From App Directory
You can also access any application for a bot from Discord's App Directory:
Open Discord on your PC.
Select your server from the left navigation.
Click on the drop down icon next to the server's name at the top.
Select "App Directory" from the menu.
Search the app by name on the search bar or browse through categories.
Click on the app from the search results.
Click on the "Add to Server" button.
Select the desired server.
Hit the "Continue" button.
Check/uncheck the permissions you want to allow and tap on the "Authorize" button to authorize the external app.
Check the "I am human" option.
Viola! You will get the bot on your server after authorization.
Check All Authorized Apps on Your Discord
You can check all your authorized apps on Discord by going like this:
Discord Desktop
Follow these steps to check all authorized apps on your Discord on your PC:
Open Discord on your PC.
Click on the settings icon at the bottom left next to the user name and avatar.
Select "Authorized Apps" from the left panel to see all the added apps in your Discord doing automated tasks on your servers.
Mobile App
Follow these steps to check all authorized apps on your Discord on your mobile device:
Open the Discord app on your mobile device.
Tap on the hamburger menu icon in the top left corner.
Tap on your profile avatar at the bottom right.
Tap on "Authorized Apps" to see all the apps you authorized while adding any bot.
Last Thoughts
This article elaborated on everything needed to get an app or bot to function on your server. These mini-software apps or bots automate tasks on your servers, from moderating content and playing music to playing games.
Seeing their popularity, Discord even launched its App Directory to round up the hard work of developers creating impeccable apps to make it easy for Discord users.
Try our tutorial that explains in detail how to authorize these external apps while accessing them from Discord App Directory or third-party tools to enable bots to perform various tasks on your servers.