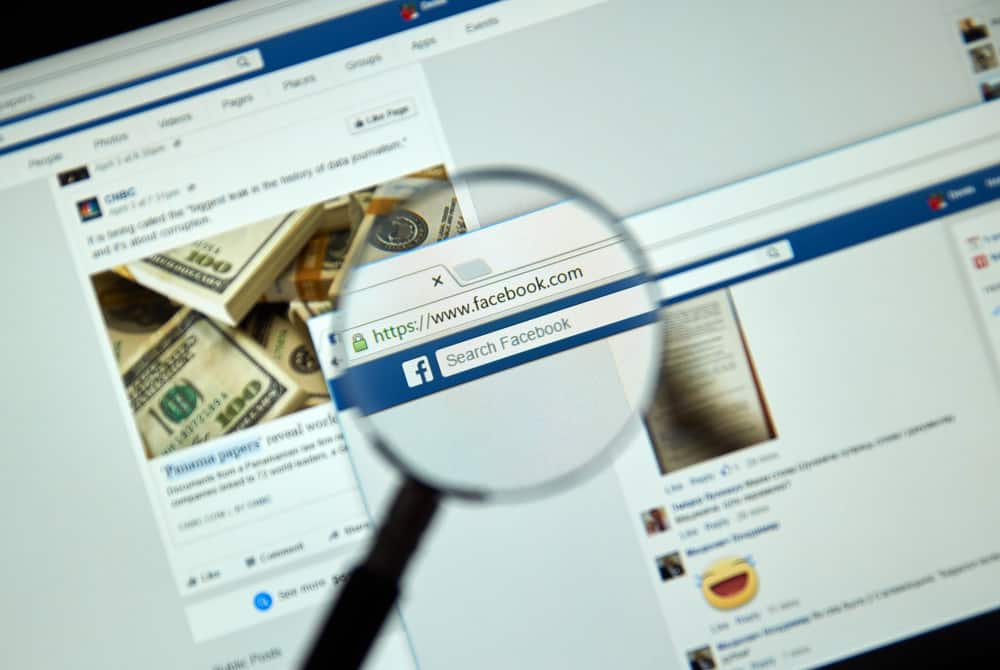 Facebook is a giant platform that heavily invests in connecting people and growing your social network.
One way it achieves that is by using the "people you may know" section, which suggests friends you probably have a connection with.
How does Facebook suggest friends? Are the people who view my Facebook profile part of the suggested friends?
It's normal to get curious about how Facebook suggests friends; if you are keen on the suggested friends, you may think they are your stalkers who visit your profile. Furthermore, some suggested friends are random people you share no connection with, and understanding how they ended up as your suggested friends can get confusing.
This article focuses on understanding if the people who stalk your Facebook profile are part of the suggested friends. Also, we will discuss how Facebook suggests friends on the platform and how you can ensure your Facebook profile doesn't appear on other people's pages as a suggested friend. Ready? Let's dive in.
What Do Suggested Friends Mean on Facebook?
The suggested friends on Facebook can be great news if you know the suggested people or bizarre if you have no connection with the listed people.
Here's the kicker; Facebook uses various metrics to help its algorithm recommend people it thinks you may have a connection with and eventually add them as your friend.
Mutual Friends
Facebook's algorithm starts with checking any mutual friends you share with someone.
The mutual friends you share are likely people you may have a connection with, and Facebook will ensure the mutual friends are part of your suggested friends.
Contacts
If you've allowed Facebook permission to access your contacts, it will check all your contacts.
Once it finds your contacts who are on Facebook but you are not friends with them, they will get shortlisted in your suggested friends section.
Your Profile Data
The information you have on your Facebook profile speaks more about you. It could be your educational background, workplace, interests, and the pages you like.
All these data play a crucial role in helping the Facebook algorithm match you with people having the same details, such as education or interests.
Location
Most people that appear as suggested friends are people around you. Your location on Facebook helps Facebook narrow down and look for friends within your current location.
It gets better if the people around you are your mutual friends or you have the same details, such as education. If so, that's a guaranteed way to appear in the suggested friends.
Does Facebook Suggest Friends Who Look at Your Profile?
Someone who looks at your Facebook profile and you are not friends with them is your stalker. Everyone has someone who stalks them, and whether it is on Facebook or outside, stalking someone is creepy.
On Facebook, you may get curious to know if your stalkers are part of the people who appear as suggested friends.
It gets worse when you have no connection with the suggested friends, and the thought of them being your profile stalkers causes restlessness.
Hey! Don't panic yet. Here's the thing; Facebook clearly outlines that the people who view your profile are not part of the suggested friends.
However, there have been conspiracy theories regarding the topic. Some argue that the chances of people who view your Facebook profile being part of the suggested friends are high, but Facebook won't admit that.
On the bright side, we've seen the metrics used by Facebook to display suggested friends, and none of the metrics involve your profile viewers.
So, it's safe to say that anyone who views your Facebook profile won't automatically appear under the suggested friends.
How To Hide Your Account From Appearing on People's Suggested List
Now that you understand how Facebook's algorithm matches suggested friends, it may be worrying. Your account also appears on people's profiles as part of the suggested people.
Luckily, you have control over this and can decide to block your account from appearing as a suggested profile.
Follow the steps below if using the mobile app.
Open your Facebook account on a mobile device.
Tap the profile Icon at the top right corner.
Tap on "Settings & privacy."
Select "Settings."
Tap on "Privacy Checkup."
Select "How people can find you on Facebook."
Tap the available options and change them to reflect "Only me."
Conclusion
There are various opinions about whether the people who view your profile are part of the suggested friends on Facebook.
Officially, Facebook claims its algorithm doesn't consider your profile stalkers when suggesting friends.
This guide covered the metrics used to display suggested friends and how to hide your account from getting suggested to others.