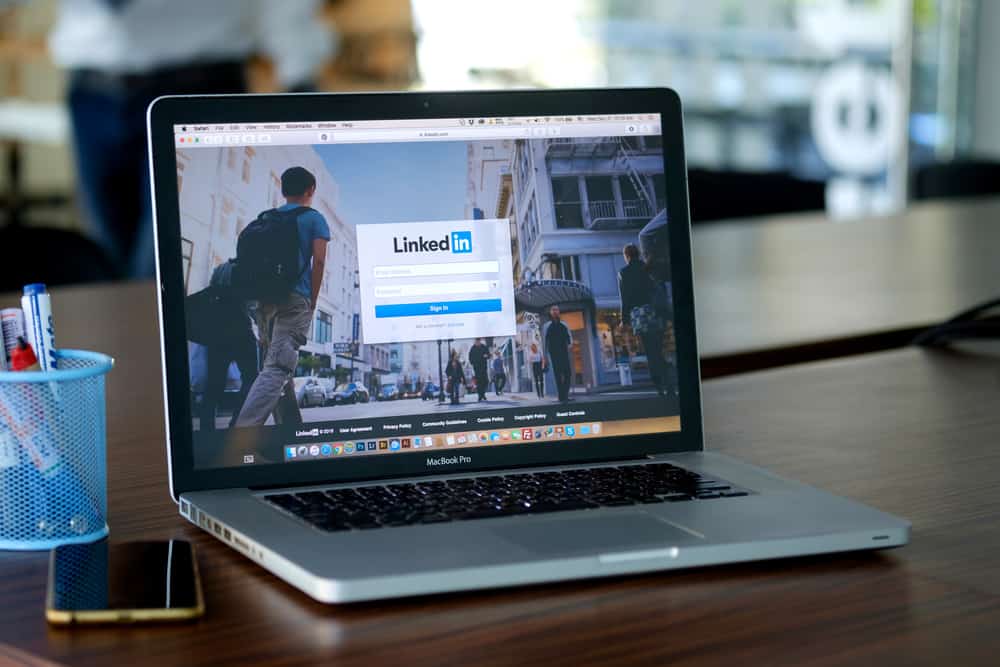 Announcing your certifications on LinkedIn is one way to show your audience- recruiters, networks, and competitors-how much investment you have put into your career. It also helps you to present yourself as a professional in your field. So, you must know how to announce certifications on LinkedIn correctly.
In general, announcing and adding certifications to your LinkedIn lies majorly around the "add a section" area on your profile. You also need a well-written LinkedIn post to show your followers that you got the certification, as this would reach a wider audience than just adding certifications to your profile.
In this article, we will show you how to announce certifications on LinkedIn and how to do it the right way. Let's go!
Step #1: Add The Certification to Your Linkedin Profile
The first step to announcing your certification is adding it to your LinkedIn profile. This shows the credibility of the certificate, and it confirms that you own it to yourself.
Follow the steps below to do that:
Go to the "Add a section" area on your profile and click on "View More".
On the next screen, navigate to the "Licenses and Certifications" icon and select the "Add certifications" option.
In the next section, fill in your certification details correctly by entering the name of your certification, certification authority, and certificate's license number.
Next, assign a URL to your certification. This would make it a clickable hyperlink that leads to a web location with your certificate.
Finally, fill in the dates you received your certification(s) and click "Save".
Step #2: Click on The "Share With Network" Icon on Your Profile
Once you're done with adding your certification to your profile, the next thing to do is to click on "Share with your network."
The "Share with network" icon pops up after a confirmation message on your screen directing you to share the completion of your courses with your network on your LinkedIn.
Step #3: Make a LinkedIn Post About Your Certification
The final step in announcing your certifications is making a LinkedIn post about them. This has more possibility of reaching a larger audience than just showing your certifications.
For example, suppose you attach your certifications to an educational post stating why you went the extra mile to give yourself a professional boost. In that case, it could inspire people who would share your post.
By doing this, you can reach out to other LinkedIn users in their circle and, simultaneously, show them that you have added a new certification to your profession.
In your LinkedIn posts, you can state key points like:
The reason why you took that particular course.
The highlights of the course state your significant takeaways.
The difference is in your professionalism and creative thinking level after taking the course.
Would you recommend it to someone else?
You can also tag your instructors to it, as this attaches some form of credibility to your post.
Don't forget to update your skill section with the new skills you have learned from the certification you got.
Update your courses, too, showing that you have completed the course and earned a certificate in that subject.
Finally, add the relevant hashtags and keywords so that you can reach a wider audience.
This is a sample of how to announce certification on LinkedIn:
Today, I am happy to announce that I am a "Certified ××××ד, endorsed by the "Certificate authority". I am pushing a career path in this course and am willing to work with individuals and teams in their systems. I aim to add maximum participation and bring expected results to the organization.
While you're at it, you should also optimize your LinkedIn profile because this also gives you some form of credibility and authority as a professional in your field. Announcing your certifications means that there is a high possibility that you would get the attention of new followers, recruiters, or clients. So having a profile that corresponds with your professional value and certification is very important.
Conclusion
By following these steps mentioned above, you'll be able to announce your certification and get the attention you require strategically. LinkedIn is a game of who does it better. If you can show professionalism in what you do and get certificates as a backup, you'll be one of the top gamers on that platform.
So the rule is to add your certifications, share them with your network and finally make a LinkedIn post about it.
Frequently Asked Questions
Should I add a picture of my certificate to my LinkedIn profile?
Yes, you should; it adds credibility to your announcement and shows that it is authentic, especially when it has your details.
Do employers value LinkedIn certifications?
Yes, they do. You can add them to your job search strategy as it would improve your chances of being noticed by recruiters, especially those on LinkedIn.