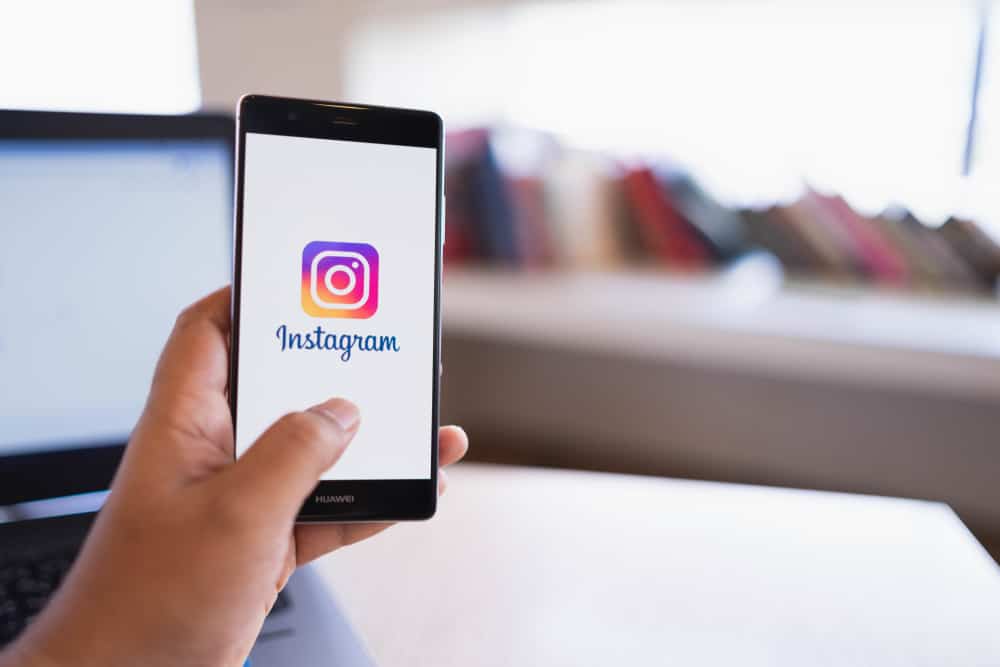 Instagram highlights are a collection of the best moments you assemble throughout your social engagement.
You can use highlights to reminisce memories or re-share customer reviews as social proof if you are running a business.
Many users want to know whether they can add highlights on Instagram from their camera roll.
So, can you and how?
Here is how you can add highlights on Instagram from the camera roll:
1. Turn your account from public to private.
2. Restrict all users from viewing your story (use the hide all option).
3. Upload a story and add it to the highlight.
4. Wait until your story disappears after 24 hours and add it to highlights.
5. Remove restrictions and publicize your account again.
You cannot add pictures and videos to your highlights without adding them to stories.
You can always create a highlight whenever you put up a story. But to make a highlight on Instagram from a camera roll without anyone seeing it can be tricky.
This article will explore the steps required to add highlights from your camera roll without anyone noticing. But first, let's see why Instagram highlights are so essential!
Importance of Instagram Highlights
Consider Instagram highlights as a gateway to your business/profile.
Therefore, you must work cleverly and effectively with Instagram highlights to keep users, and consumers engaged.
Instagram highlights can boost your business and profile when used correctly! 
You can accumulate all the specifications of your brand to Gram highlights. You can use names like "Reviews," "Products," "Size Chart," etc., to categorize things and create a user-generated profile. 
Businesses can make announcements stand out. Influencers can add unique styles to their highlights and interact with their audience.
Travelers can sort their travel pictures. You can show pretty much everything on it! 
How to Add Instagram Highlights from Camera Roll?
Here's the most simple and quick way to add highlights from your camera roll. 
Step #1: Make Your Account Private 
If you already have a private profile, you can directly jump to step number 2.
If your profile is public, you must make it private.
To do this:
Open Instagram on your mobile device.
Tap the profile icon in the bottom right corner.
Tap the hamburger menu icon in the top right corner.
Select "Settings and privacy."
Tap on "Account privacy."
Turn on the toggle adjacent to "Private account."
And you are done! 
Step #2: Restrict Story Views
Next, you must change your privacy settings and restrict your story views.
You can hide all of your followers from viewing the story or keep it visible to some close friends—your call.
To change the story settings:
Open Instagram on your mobile device.
Tap on the profile icon in the bottom right corner.
Tap the menu icon in the top right corner.
Select the "Settings and privacy" option.
Under "Who can see your content," tap on the "Hide story and live" option.
Tap on "Hide story and live from."
Manually select whom you don't want to view your story by checking the bubble adjacent to usernames.
Alternatively, you can use the close friend list to allow only certain people (or no one) to see the story.
Follow these steps:
Open Instagram on your smartphone.
Navigate to your profile.
Tap the menu icon at the top right corner.
Tap the "Settings and privacy" option.
Under "Who can see your content" tap on "Close friends."
Select the friends who can see the story.
Tap the "Done" button at the bottom.
Only people in your close friends list can view the highlight if you use the close friends' method.
Step #3: Upload Your Story
Uploading your story is relatively straightforward. In case you're not aware of the process, here is how you can do it:
Open the Instagram app on your mobile device.
Swipe right on the screen.
Tap on the little gallery icon in the bottom left corner.
Select the picture/video you want to add to your highlights.
Tap on "Your Story" or "Close Friends," depending on the option from step #2.
And with this, you will have the story you wanted to add as a highlight uploaded.
Step #4: Add the Story To Highlights
After you have uploaded the story, add it to the highlights.
To add a story to highlights: 
Open the Instagram app on your smartphone.
Tap on your story icon at the top.
Tap on the three dots in the bottom right corner.
Tap on the "Highlight" option.
Select the existing highlight or create a new one by tapping the plus sign.
You can name/rename a highlight before adding it to the profile directly from stories.
Step #5: Wait for 24 Hours and Unhide Everyone
After you have added a highlight, you have to wait 24 hours to let the story go to the archives.
When it has gone to the archives, unhide everyone by reversing the process mentioned in step #2.
Publicize your account just the way you privatized it. And voila! You are done with the process.
Warning
Don't delete your story before 24 hours; otherwise, it will not appear in your highlights.
Conclusion
Instagram provides the best user interface to run your business effortlessly.
With many other options to boost your sales, it introduced highlights to having your hands on your business's peculiarities.
From creating highlights to editing and deleting, it has every option you can utilize to increase engagement.
Start creating highlights now and see your profile flourish!
FAQs
What is the difference between Instagram stories and highlights?
Instagram stories are uploaded to your account only for 24 hours, whereas Instagram highlights are the stories that remain forever on your profile until you decide to delete them.
Can you see who viewed your highlights?
You cannot see who viewed and how many times someone viewed your highlights if it has been live for more than 24 hours. However, you can indeed check who viewed your IG stories.
Who can see your highlights?
Only those who have viewed your story or whom you permitted to view your story can see your highlights. For example, if you allow only close friends to view a story, then only they can see that story in highlights and no other person.
How many highlights can you have?
You can have as many highlights as you want. There is no limit to the count. But there is one thing to keep in mind, whenever you create a highlight, that highlight will move to the first place in order. You can use some tricks to rearrange your Instagram highlights later.